Video Archive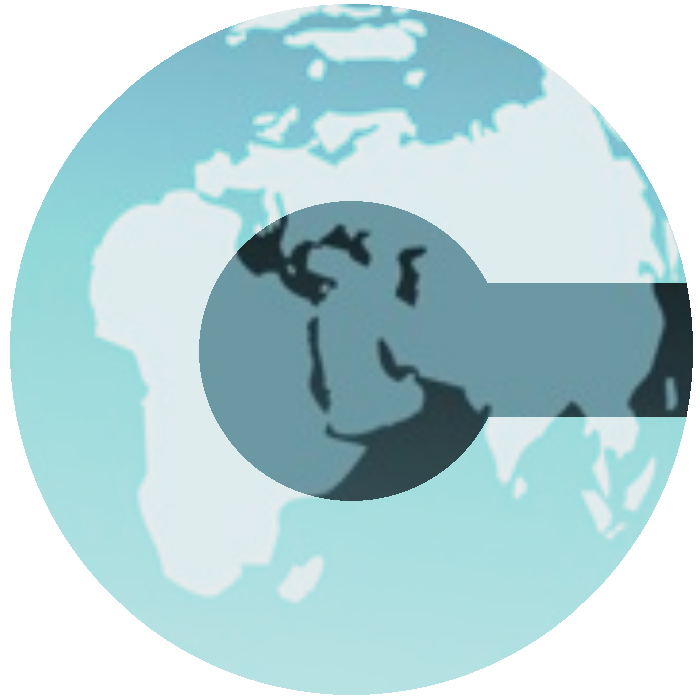 1. Documentaries
2. Press Conferences
3. Talks & Panel Discussions
4. Interviews

.
Wikileaks has been the subject of multiple documentaries, both by current affairs television, and by independent film makers. Please find a selection below.
ARTE: "War Against Secrets
This 42min ARTE Reportage documentary aired on November 6, 2010. You can watch the full video on the ARTE website:
French
German
L'Express and Les InRocks covered the documentary as well.
SVT: "WikiRebels"
From summer 2010 until now, Swedish Television has been following the secretive media network WikiLeaks and its enigmatic Editor-in-Chief Julian Assange.
English
Journeyman Pictures: "Wikileaks - USA"
Journeyman Pictures' flawed investigative documentary nevertheless has some useful interviews and information, and is worth viewing.
English
Julian Assange of Wikileaks on SBS's Dateline by Mark Davis
SBS Dateline's April episode on Wikileaks, with early insight into Julian Assange and the thinking behind Wikileaks
Part 1
Part 2
Dateline Embedded with WikiLeaks August 1st 2010
SBS Dateline's August episode on Wikileaks' WarLeaks, after several months embedded.
Part 1
Part 2
Part 3
Al Jazeera: Collateral Murder?
Al Jazeera's In Depth Analysis of the Collateral Murder release
AJE
Channel 4 Dispatches: Iraq's Secret War Files
Al Jazeera's Two-Part Documentary on the Iraq War Logs
Part 1
Part 2
Al Jazeera: Secret Iraq Files
In the biggest official files leak in history nearly 400,000 Iraq war logs reveal the massive scale of civilian deaths and new torture allegations following an investigation by Channel 4′s Dispatches.
Top Documentary
John Pilger: The War You Don't See
John Pilger's excellent documentary on the secret security state and its role in war, which draws heavily on Wikileaks.
Parts 1 2 3 4 5 6 7
2. Press Conferences and Release-related Events
Wikileaks shot to fame during 2010 perhaps most prominently in its press releases and surrounding media events. Here are the highlights:
26 July 2010: Afghan War Logs Press Conference

The first major press conference in connection with the war logs in 2010, Assange answers numerous questions, and gives context for the releases.
Frontline Club
27 July 2010: Special Event at Frontline Club
Julian Assange was joined by the BBC's Paddy O'Connell to engage the audience on the impact of the leaked classified documents which chronicle in detail US military operations in Afghanistan between 2004-2010
Frontline Club
Supplementary Audio Interview
12 August 2010: Special Event at Frontline Club
With Julian Assange, Heather Brooke, Mark Stephens and Paddy O'Connell
Frontline Club
23 October 2010: Iraq War Logs Press Conference
The second major press Wikileaks Press conference in 2010, at the Park Plaza Hotel, London
Part 1
Part 2
Part 3
25 October 2010: Special Event at Frontline Club
Daniel Ellsberg joined Julian Assange and journalists in a discussion hosted by the Frontline Club in London the evening of the of the Iraq War Logs Press Conference.
Frontline Club
1 December 2010: WikiLeaks: The US embassy cables
Following the release of of 251,287 confidential United States embassy cables, December's First Wednesday debate focused on the revelations of this latest leak from whistle-blower website WikiLeaks.
Frontline Club
4 November 2010: Swiss Press Club, Geneva
Press conference on the occasion of the first UN Universal Periodic Review of the human rights situation in the United States:
Part 1
Part 2
Part 3
Part 4
3. Talks and Panel Discussions
Panel discussion and talks all over the world have often been the events during which the most insight was given into the nature of Wikileaks as an organization. Please peruse these, some of the more pertinent examples.
2010-07-16: TED - Why the world needs Wikileaks

One week before the release of the Afghanistan war diaries, Julian Assange made an appearance on TED Talks and spoke with host Chris Anderson,curator of TED. The talk, entitled "Why the World Needs WikiLeaks," offers insights into how WikiLeaks operates and what it has accomplished. The full video is available via TED Talks:

TED
2010-04-28: Oslo Freedom Forum

Julian Assange was a featured speaker at the 2010 Oslo Freedom Forum, an event that brings together human rights luminaries from around the world. For anyone wanting to understand the philosophical underpinnings of WikiLeaks, this an essential video:

ALDE Debate on Freedom of Expression

A EU parliamentary committee debate on freedom of expression, organized by ALDE, featured Julian Assange and Birgitta Jonsdottir, among others, and touched on many themes essential to the freedom of the press and Wikileaks.
ALDE

2010-04-18: Logan Symposium, Berkeley Graduate School of Journalism

Shortly after the release of Collateral Murder, Julian Assange spoke at this panel alongside Birgitta Jónsdóttir (Icelandic MP) and Gavin MacFadyen (The Bureau for Investigative Journalism), hosted by Lowell Bergman:

2010-09-30: City University, London
Under the title "Too Much Information? Security and Censorship in the Age of WikiLeaks," City University's School of Journalism hosted a debate between Julian Assange and David Aaronovitch of The Times. Video of the debate is available on the City University website:
City University

Photo credit: Øyvind Bye Skille, NRK
4. Interviews and Television Segments
Certain tv interviews have been pivotal in furthering the Wikileaks story. We collect some of those here:
AJE: The Listening Post - The Midterms media players

On this episode of The Listening Post, AJE analyses the media players in the US Midterm elections - old and new, mainstream and alternative, news and non-news. Plus their interview with Julian Assange, the Wikileaks editor-in-chief.

AJE
tsr.ch

Info - L'intégrale de l'interview de Julian Assange, responsable de WikiLeaks, par Darius Rochebin.

Wikileaks editor interview on censorship

Interview
بلاحدود - جوليان اسانج

تقديم/ أحمد منصور

2010-10-26: Democracy Now
Amy Goodman interviews Assange in the wake of the Iraq War Logs Release
Democracy Now
Frost over the World - Julian Assange

Info - Sir David Frost Interviews Julian Assange in late December on his Al Jazeera interview show, Frost over the World.
2011-02-05 NYT Uses, then Smears WikiLeaks (RT)
RT reports that while The New York Times made a "fortune" from the diplomatic cables release, its gratitude only goes so far. They published the classified US war logs in June, making WikiLeaks a blessing at a time when NYT's budget was diminishing.After reaping the rewards of the WikiLeaks documents,however, NYT changed their initial outook, calling Mr.Assange "source" rather than a collaborator, while simultaneously publishing disparaging content about him.