2010-11-30 Cablegate: Noam Chomsky and David Leigh on Democracy Now!; Daniel Ellsberg on BBC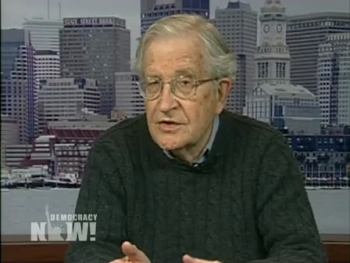 Democracy Now! featured earlier today interviews with MIT Professor Emeritus Noam Chomsky and The Guardian's Investigations Executive Editor David Leigh on WikiLeaks and the Cablegate revelations.
You can watch part one and part two of the interview with Noam Chomsky, and the full interview with David Leigh on the Democracy Now! website.
Commenting on requests that WikiLeaks should be declared a terrorist organization, Noam Chomsky, who helped Daniel Ellsberg make public the Pentagon Papers, said: "I think that is outlandish. We should understand- and the Pentagon Papers is another case in point- that one of the major reasons for government secrecy is to protect the government from its own population. In the Pentagon Papers, for example, there was one volume- the negotiations volume- which might have had a bearing on ongoing activities and Daniel Ellsberg withheld that. That came out a little bit later. If you look at the papers themselves, there are things Americans should have known that others did not want them to know. And as far as I can tell, from what I've seen here, pretty much the same is true. In fact, the current leaks are- what I've seen, at least- primarily interesting because of what they tell us about how the diplomatic service works."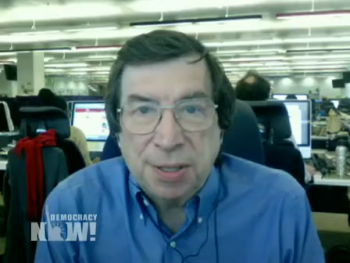 "I think we should pay attention to what we learn from the leaks. What we learned, for example, is kinds of things I've said. Perhaps the most dramatic revelation, or mention, is the bitter hatred of democracy that is revealed both by the U.S. Government – Hillary Clinton, others – and also by the diplomatic service," he added.
David Leigh said that "These revelations aren't over yet. In fact, they've barely started. We at the Guardian and the other international news organizations will be making revelations, disclosures from now, day-by-day, for probably the next week or more. So, we haven't seen anything yet, really.[...] In the coming days, we are going to see some quite startling disclosures about Russia, the nature of the Russian state, and about bribery and corruption in other countries, particularly in Central Asia. We will see a wrath of disclosures about pretty terrible things going on around the world."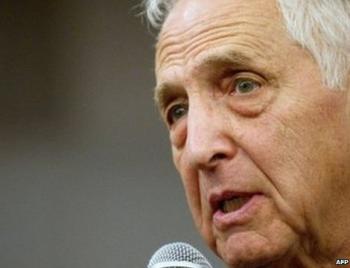 Daniel Ellsberg, in an interview with the BBC News Service, disagreed with US Secretary of State Hillary Clinton's statement that the latest leaks could endanger lives. "That's a script that they role out every time there's a leak of any sort," he said. It is not leaks, but "silences and lies" that put peoples' lives in danger, he believes.
Daniel Ellsberg Photo credit: AFP