News Archive - 2013-06 (June 2013)
2013-06-01 Anonymous Operation Turkey - Press Release
Anonymous Operation Turkey - Press Release
Saturday - June 1, 2013 10:30 PM ET USA
Greetings World --
We are Anonymous. And we have watched for days with horror as our brothers and sisters in Turkey who are peacefully rising up against their tyrannical government have been brutalized, beaten, run over with riot vehicles, shot with water cannons and gassed in the streets. From the epicenter of their revolution in Taksim Square to every city in Turkey, the people have risen. Hundreds of thousands have taken and held the streets for days, despite the relentless assault of the police. Thousands have been arrested.
Turkey is supposed to be a so called "modern" democracy, but the Turkish government behaves like the petty dictators in China or Iran. Anonymous is outraged by this behavior, and we will unite across the globe and bring the Turkish government to it's knees. We will attack every internet and communications asset of the Turkish government. You have censored social media and other communications of your people in order to suppress the knowledge of your crimes against them. Now Anonymous will shut you down, and your own people will remove you from power. Let the "Turkish Summer" begin!
We Are Anonymous
We Are Everywhere
We Are Legion
We Do Not Forgive
We Do Not Forget
Government of Turkey, it is to late to EXPECT US
------------------------------------------------
Anonymous Op Turkey Website - www.OperationTurkey.tk
Anonymous Op Turkey Video - https://vimeo.com/67512129
Anonymous Turkey - anonsturkey.blogspot.de
Anonymous Global - www.AnonymousGlobal.tk
Peoples Liberation Front - www.PeoplesLiberationFront.tk
RedHack - redhack.tumblr.com
Press Release - http://goo.gl/mPtes
2013-06-03 Nearly 2,000 rally for Bradley Manning at Ft Meade
Bradley Manning Support Network
www.bradleymanning.org
ADVISORY FOR: June 1, 2013
Contact: Nathan Fuller, 516-578-2628
press@bradleymanning.org
Nearly two thousand supporters of US Army PFC Bradley Manning rallied and marched on Fort Meade, Maryland, this afternoon for the young whistleblower.
Under a sweltering sun, Pentagon Papers whistle-blower Daniel Ellsberg, former political prisoner-turned-human rights advocate Sarah Shourd, LGBT activist and US Army LT Dan Choi, and retired US Army Col. Ann Wright addressed supporters at the Llewellyn Gate, nearest the military courtroom.
The demonstration, which lasted several hours, comes two days before Manning's trial is set to begin at Ft. Meade, on June 3, and three years after his arrest. The government is charging Manning with indirectly "aiding the enemy" for releasing hundreds of thousands of war logs, diplomatic cables, and military videos to the transparency website WikiLeaks.
PFC Manning has said that he hoped the releases would "spark a domestic debate on the role of the military and our foreign policy in general as well as it related to Iraq and Afghanistan."
A dozen chartered buses brought supporters from across the northeast, including three buses from New York City. Military veterans and activists traveled from around North America-some arriving from as far as Michigan, Montreal, and Mexico City.
"People came from great distances to stand with a true American hero," said Jeff Paterson, director of the Bradley Manning Support Network. "From Bradley's demeanor in court, it's clear he takes strength from the outpouring of support."
Today's rally was held with the assistance of many national organizations, including Veterans for Peace, Iraq Veterans Against the War, CODEPINK Women for Peace, World Can't Wait, and Courage to Resist.
In addition to today's event, the Bradley Manning Support Fund is also responsible for 100% of PFC Manning's legal fees. Twenty thousand supporters have contributed over $1.25 million dollars in defense of PFC Manning and towards associated public education efforts, since his arrest in Iraq in May 2010.
The Bradley Manning Support Network funds 100% of PFC Manning's legal fees and educates the public about his case.
###
2013-06-04 Assange Statement on the First Day of Manning Trial
As I type these lines, on June 3, 2013, Private First Class Bradley Edward Manning is being tried in a sequestered room at Fort Meade, Maryland, for the alleged crime of telling the truth. The court martial of the most prominent political prisoner in modern US history has now, finally, begun.
It has been three years. Bradley Manning, then 22 years old, was arrested in Baghdad on May 26, 2010. He was then shipped to Kuwait, placed into a cage, and kept in the sweltering heat of Camp Arifjan.
"For me, I stopped keeping track," he told the court last November. "I didn't know whether night was day or day was night. And my world became very, very small. It became these cages... I remember thinking I'm going to die."
After protests from his lawyers, Bradley Manning was then transferred to a brig at a US Marine Corps Base in Quantico, VA, where - infamously - he was subjected to cruel, inhuman and degrading treatment at the hands of his captors - a formal finding by the UN. Isolated in a tiny cell for twenty-three out of twenty-four hours a day, he was deprived of his glasses, sleep, blankets and clothes, and prevented from exercising. All of this - it has been determined by a military judge - "punished" him before he had even stood trial.
"Brad's treatment at Quantico will forever be etched, I believe, in our nation's history, as a disgraceful moment in time" said his lawyer, David Coombs. "Not only was it stupid and counterproductive, it was criminal."
The United States was, in theory, a nation of laws. But it is no longer a nation of laws for Bradley Manning.
When the abuse of Bradley Manning became a scandal reaching all the way to the President of the United States and Hillary Clinton's spokesman resigned to register his dissent over Mr. Manning's treatment, an attempt was made to make the problem less visible. Bradley Manning was transferred to the Midwest Joint Regional Correctional Facility at Fort Leavenworth, Kansas.
He has waited in prison for three years for a trial - 986 days longer than the legal maximum - because for three years the prosecution has dragged its feet and obstructed the court, denied the defense access to evidence and abused official secrecy. This is simply illegal - all defendants are constitutionally entitled to a speedy trial - but the transgression has been acknowledged and then overlooked.
Against all of this, it would be tempting to look on the eventual commencement of his trial as a mercy. But that is hard to do.
We no longer need to comprehend the "Kafkaesque" through the lens of fiction or allegory. It has left the pages and lives among us, stalking our best and brightest. It is fair to call what is happening to Bradley Manning a "show trial". Those invested in what is called the "US military justice system" feel obliged to defend what is going on, but the rest of us are free to describe this travesty for what it is. No serious commentator has any confidence in a benign outcome. The pretrial hearings have comprehensively eliminated any meaningful uncertainty, inflicting pre-emptive bans on every defense argument that had any chance of success.
Bradley Manning may not give evidence as to his stated intent (exposing war crimes and their context), nor may he present any witness or document that shows that no harm resulted from his actions. Imagine you were put on trial for murder. In Bradley Manning's court, you would be banned from showing that it was a matter of self-defence, because any argument or evidence as to intent is banned. You would not be able to show that the 'victim' is, in fact, still alive, because that would be evidence as to the lack of harm.
But of course. Did you forget whose show it is?
The government has prepared for a good show. The trial is to proceed for twelve straight weeks: a fully choreographed extravaganza, with a 141-strong cast of prosecution witnesses. The defense was denied permission to call all but a handful of witnesses. Three weeks ago, in closed session, the court actually held a rehearsal. Even experts on military law have called this unprecedented.
Bradley Manning's conviction is already written into the script. The commander-in-chief of the United States Armed Forces, Barack Obama, spoiled the plot for all of us when he pronounced Bradley Manning guilty two years ago. "He broke the law," President Obama stated, when asked on camera at a fundraiser about his position on Mr. Manning. In a civilized society, such a prejudicial statement alone would have resulted in a mistrial.
To convict Bradley Manning, it will be necessary for the US government to conceal crucial parts of his trial. Key portions of the trial are to be conducted in secrecy: 24 prosecution witnesses will give secret testimony in closed session, permitting the judge to claim that secret evidence justifies her decision. But closed justice is no justice at all.
What cannot be shrouded in secrecy will be hidden through obfuscation. The remote situation of the courtroom, the arbitrary and discretionary restrictions on access for journalists, and the deliberate complexity and scale of the case are all designed to drive fact-hungry reporters into the arms of official military PR men, who mill around the Fort Meade press room like over-eager sales assistants. The management of Bradley Manning's case will not stop at the limits of the courtroom. It has already been revealed that the Pentagon is closely monitoring press coverage and social media discussions on the case.
This is not justice; never could this be justice. The verdict was ordained long ago. Its function is not to determine questions such as guilt or innocence, or truth or falsehood. It is a public relations exercise, designed to provide the government with an alibi for posterity. It is a show of wasteful vengeance; a theatrical warning to people of conscience.
Conspiracy to commit journalism.
The alleged act in respect of which Bradley Manning is charged is an act of great conscience - the single most important disclosure of subjugated history, ever. There is not a political system anywhere on the earth that has not seen light as a result. In court, in February, Bradley Manning said that he wanted to expose injustice, and to provoke worldwide debate and reform. Bradley Manning is accused of being a whistleblower, a good man, who cared for others and who followed higher orders.
But this is not the language the prosecution uses. The most serious charge against Bradley Manning is that he "aided the enemy" - a capital offence that should require the greatest gravity, but here the US government laughs at the world, to breathe life into a phantom. The government argues that Bradley Manning communicated with a media organisation, WikiLeaks, who communicated to the public. It also argues that al-Qaeda (who else) is a member of the public. Hence, it argues that Bradley Manning communicated "indirectly" with al-Qaeda, a formally declared US "enemy", and therefore that Bradley Manning communicated with "the enemy".
But what about "aiding" in that most serious charge, "aiding the enemy"? Don't forget that this is a show trial. The court has banned any evidence of intent. The court has banned any evidence of the outcome, the lack of harm, the lack of any victim. It has ruled that the government doesn't need to show that any "aiding" occurred and the prosecution doesn't claim it did. The judge has stated that it is enough for the prosecution to show that al-Qaeda, like the rest of the world, reads WikiLeaks.
In the end it is not Bradley Manning who is on trial. The trial of Bradley Manning ended long ago. The defendant now, and for the next 12 weeks, is the United States and the collapse of its institutions. The runaway military, the deferent courts, the hand-maiden press, and the rotten institutions of government. They sit in the docks. We are called to serve as jurists, during this, their lowest hour. We must not turn away.
No copyright has been asserted for this document. Julian Assange has entered it into the public domain.
2013-06-19 Oliver Stone, Maggie Gyllenhaal, Russell Brand, & others release video for WikiLeaks whistleblower Bradley Manning
Bradley Manning Support Network
www.bradleymanning.org
FOR IMMEDIATE RELEASE
Contact: Nathan Fuller, 01-516-578-2628
press@bradleymanning.org
While Pfc. Bradley Manning stands trial at Ft. Meade, MD, pop-culture celebrities declare their support for the Army whistleblower, in a five-minute advocacy video released late yesterday. More than 20 well-known actors, musicians, and activists released statements of support in the new video, titled "I am Bradley Manning".
Filmmaker Oliver Stone; actors Russell Brand, Maggie Gyllenhaal, Wallace Shawn, Peter Sarsgaard; musicians Moby, Tom Morello, and Pink Floyd's Roger Waters; writers Matt Taibbi, Alice Walker, Chris Hedges; activists Lt. Dan Choi and Angela Davis; and others speak out in the short film, explaining that Manning sought to expose war crimes and inspire debate and reforms. They condemn the "aiding the enemy" charge with which the military wants to imprison him for life, arguing it criminalizes what should be recognized as whistle-blowing.
Russell Brand said Manning "was motivated out of a different kind of patriotism: a genuine love of the people of this country and concern for the people", in an interview ( http://gawker.com/a-different-kind-of-patriotism-russell-brand-on-brad-5... ) published in Gawker at the time of the video's release.
Brand continued, "[H]e's brought palpable, tangible evidence of mendacious... conduct apparently for the protection or for the furtherment of the American people."
In the video, each participant holds a sign of solidarity which reads "I am Bradley Manning."
Manning faces a potential life sentence for passing hundreds of thousands of classified documents, including war reports from Iraq and Afghanistan and State Department diplomatic cables, to the transparency website WikiLeaks. He said he'd hoped to "spark a domestic debate on the role of the military and our foreign policy in general as well as it related to Iraq and Afghanistan."
Watch the video here:
http://www.youtube.com/watch?v=UFFkcCh-pCc
Read more about the solidarity campaign here:
http://iam.bradleymanning.org
This video is a project of the Bradley Manning Support Network, which funds 100% of PFC Manning's legal fees and educates the public about his case.
2013-06-22 Free Barrett Brown sends condolences to friends and family of Michael Hastings
Free Barrett Brown sends condolences to the friends and family of Michael Hastings who died in a fiery car crash early Tuesday morning. Hastings was a fearless journalist who questioned power. He was a friend of Barrett's and an active member of Project PM, a crowd-sourced research effort to expose government intelligence contractors. We deeply mourn his passing.
Barrett defended Hastings' award-winning journalism in his Vanity Fair piece, "Why The Hacks Hate Michael Hastings". He was candid about their friendship-warning the reader:
I should note - not only in the interest of full disclosure, but also necessary context - that I am a friend and admirer of Michael Hastings, the author of the Rolling Stone piece in question. He was kind enough to blurb my upcoming book on the failures of the American punditry (and is planning on writing a novel on the same topic, incidentally); he shares my opinions on the state of journalism and opinion in this country; and he has joined up with Project PM, my perhaps quixotic attempt to do a small part in improving that media whose flawed reporting on matters of war and peace has recently had a hand in leaving hundreds of thousands dead and injured our republic's ability to rationally operate both at home and abroad. I first spoke in support of Hastings before I'd ever made contact with him, which is to say that my opinion of him is not based on our association; my association with him is based on my opinion of him. That opinion is derived from the unassailable and unfortunately noteworthy competence and conduct he has displayed throughout his relatively short career.
Barrett also blurbed Hastings' second book, *The Operators: The Wild and Terrifying Inside Story of America's War in Afghanistan*, calling it "The most impact-laden story of the year... written by a perfect specimen of the new breed of journalist-commentator".
In support of Barrett, Hastings wrote: "Barrett Brown is a journalist, plain and simple. He's also a colleague and friend, and one of the brilliant, if highly unconventional, American writers of his generation. I offer my support to Barrett and his family, and respectfully ask for his immediate release from custody." He believed Barrett's work helped contribute to a free press.
Before his untimely death, Hastings was working on a story about Barrett, announcing mysteriously to his followers "Get ready for your mind to be blown". Hastings had been in touch with Barrett's lawyers, and intended to interview him in June for the story. Barrett has been in prison for 281 days pending trial, and faces over a hundred years imprisonment for what Hastings called "trumped-up FBI charges regarding his legitimate reportorial inquiry into the political collective known sometimes as Anonymous".
The loss of Michael Hastings is a tremendous blow to adversarial journalism, but the circumstances surrounding his death leave many questions unanswered. Michael believed he was under FBI investigation at the time of his death, and that his calls with Barrett were being recorded.
We're raising money for Barrett's defense. Donate.
Please send press inquiries to press@freebarrettbrown.org.
2013-06-22 Statement by Julian Assange after One Year in Ecuadorian Embassy
Statement by Julian Assange after One Year in Ecuadorian Embassy
Saturday June 22nd, 15:00 GMT
It has now been a year since I entered this embassy and sought refuge from persecution.
As a result of that decision, I have been able to work in relative safety from a US espionage investigation.
But today, Edward Snowden's ordeal is just beginning.
Two dangerous runaway processes have taken root in the last decade, with fatal consequences for democracy.
Government secrecy has been expanding on a terrific scale.
Simultaneously, human privacy has been secretly eradicated.
A few weeks ago, Edward Snowden blew the whistle on an ongoing program - involving the Obama administration, the intelligence community and the internet services giants - to spy on everyone in the world.
As if by clockwork, he has been charged with espionage by the Obama administration.
The US government is spying on each and every one of us, but it is Edward Snowden who is charged with espionage for tipping us off.
It is getting to the point where the mark of international distinction and service to humanity is no longer the Nobel Peace Prize, but an espionage indictment from the US Department of Justice.
Edward Snowden is the eighth leaker to be charged with espionage under this president.
Bradley Manning's show trial enters its fourth week on Monday.
After a litany of wrongs done to him, the US government is trying to convict him of "aiding the enemy".
The word "traitor" has been thrown around a lot in recent days.
But who is really the traitor here?
Who was it who promised a generation "hope" and "change", only to betray those promises with dismal misery and stagnation?
Who took an oath to defend the US constitution, only to feed the invisible beast of secret law devouring it alive from the inside out?
Who is it that promised to preside over The Most Transparent Administration in history, only to crush whistleblower after whistleblower with the boot heel of espionage charges?
Who combined in his executive the powers of judge, jury and executioner, and claimed the jurisdiction of the entire earth on which to exercise those powers?
Who arrogates the power to spy on the entire earth - every single one of us - and when he is caught red handed, explains to us that "we're going to have to make a choice".
Who is that person?
Let's be very careful about who we call "traitor".
Edward Snowden is one of us.
Bradley Manning is one of us.
They are young, technically minded people from the generation that Barack Obama betrayed.
They are the generation that grew up on the internet, and were shaped by it.
The US government is always going to need intelligence analysts and systems administrators, and they are going to have to hire them from this generation and the ones that follow it.
One day, their generation will run the NSA, the CIA and the FBI.
This isn't a phenomenon that is going away.
This is inevitable.
And by trying to crush these young whistleblowers with espionage charges, the US government is taking on a generation, and that is a battle it is going to lose.
This isn't how to fix things.
The only way to fix things is this:
Change the policies.
Stop spying on the world.
Eradicate secret law.
Cease indefinite detention without trial.
Stop assassinating people.
Stop invading other countries and sending young Americans off to kill and be killed.
Stop the occupations, and discontinue the secret wars.
Stop eating the young: Edward Snowden, Barrett Brown, Jeremy Hammond, Aaron Swartz, Gottfrid Svartholm, Jacob Appelbaum, and Bradley Manning.
The charging of Edward Snowden is intended to intimidate any country that might be considering standing up for his rights.
That tactic must not be allowed to work.
The effort to find asylum for Edward Snowden must be intensified.
What brave country will stand up for him, and recognize his service to humanity?
Tell your governments to step forward.
Step forward and stand with Snowden.
2013-06-23 Edward Snowden en route to Ecuador
Earlier this morning, WikiLeaks announced that NSA whistleblower Edward Snowden had left Hong Kong with the assistance of WikiLeaks legal advisors.
The Hong Kong Special Administrative Region (HKSAR) released a statement earlier, responding to inquiries from the US and also querying the statement by Snowden that the NSA had been spying on Chinese networks.
Meanwhile, the HKSAR Government has formally written to the US Government requesting clarification on earlier reports about the hacking of computer systems in Hong Kong by US government agencies. The HKSAR Government will continue to follow up on the matter so as to protect the legal rights of the people of Hong Kong.
Philip Dorling of the Sydney Morning Herald reported on the development, quoting Julian Assange.
He is expected to land in Moscow at 5pm local time and will be met by diplomats from the country that will be his ultimate destination. Diplomats from that country will accompany him on a further flight to his destination.
WikiLeaks released a statement on Edward Snowden at 13:00 BST.
Mr Edward Snowden, the American whistleblower who exposed evidence of a global surveillance regime conducted by US and UK intelligence agencies, has left Hong Kong legally. He is bound for a democratic nation via a safe route for the purposes of asylum, and is being escorted by diplomats and legal advisors from WikiLeaks.

Mr Snowden requested that WikiLeaks use its legal expertise and experience to secure his safety. Once Mr Snowden arrives at his final destination his request will be formally processed.

Former Spanish Judge Mr Baltasar Garzón, legal director of Wikileaks and lawyer for Julian Assange, made the following statement:

"The WikiLeaks legal team and I are interested in preserving Mr Snowden's rights and protecting him as a person. What is being done to Mr Snowden and to Mr Julian Assange - for making or facilitating disclosures in the public interest - is an assault against the people".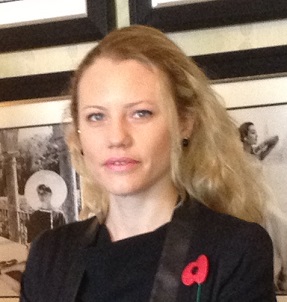 By this time, reporters had found the name "Harrison" on the Aeroflot passenger manifest and speculated that Snowden was being escorted to Moscow by Sarah Harrison.
WikiLeaks later confirmed this.
"Miss Harrison has courageously assisted Mr Snowden with his lawful departure from Hong Kong and is accompanying Mr Snowden in his passage to safety."
Harrison is a UK citizen, journalist, and legal researcher who is currently working with the WikiLeaks Legal Defense team led by former Spanish Judge Baltasar Garzón.
At 2:19 PM BST, WikiLeaks announced that Snowden had landed in Moscow.
Foreign Minister for Ecuador Ricardo Patiño announced at 5:35 PM that Snowden had made a formal request for asylum.
Snowden was met at the airport by staff from the Ecuadorean embassy in Moscow. It is believed he may spend the night in the airport before continuing on to his final destination, now believed to be Ecuador.
WikiLeaks released the following updated statement at 17:50 BST.
Mr Edward Snowden, the American whistleblower who exposed evidence of a global surveillance regime conducted by US and UK intelligence agencies, has left Hong Kong legally. He is bound for the Republic of Ecuador via a safe route for the purposes of asylum, and is being escorted by diplomats and legal advisors from WikiLeaks.

Mr Snowden requested that WikiLeaks use its legal expertise and experience to secure his safety. Once Mr Snowden arrives in Ecuador his request will be formally processed.

Former Spanish Judge Mr Baltasar Garzón, legal director of WikiLeaks and lawyer for Julian Assange, has made the following statement:

"The WikiLeaks legal team and I are interested in preserving Mr Snowden's rights and protecting him as a person. What is being done to Mr Snowden and to Mr Julian Assange - for making or facilitating disclosures in the public interest - is an assault against the people."
Kim Dotcom had the following comment on Twitter:
Donate to WikiLeaks: https://shop.wikileaks.org/donate
2013-06-24 Seat 17A: Where is Edward Snowden?
Edward Snowden was expected to fly to Havana today at 14:05 Moscow time, together with WikiLeaks legal advisors. But Snowden's seat 17A was empty at takeoff, and no one seems to know where he is. Julian Assange has however stated that Snowden is safe and in good spirits. Assange says he knows where Snowden is but will not say.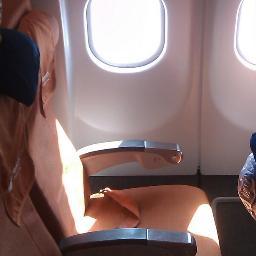 Foreign Minister for Ecuador Ricardo Patiño was in Hanoi today and asked by reporters on hand about Snowden's whereabouts, and replied that he could not say because he did not know.
John Kerry stated that the lack of cooperation by Hong Kong in apprehending Snowden was "disappointing", but he failed to address recent revelations that the NSA hacked into several Chinese networks, a matter taken up in the official statement by Hong Kong government yesterday.
Barack Obama's Twitter account continued to post tweets on climate change.
It was later revealed that Ecuador issued a refugee document of passage for Edward Snowden, and there are claims that airport security cameras were turned off twenty minutes prior to the plane's takeoff. Currently the Aeroflot flight is en route to Havana with a number of reporters still wondering about the whereabouts of Edward Snowden of seat 17A.
Donate to WikiLeaks: https://shop.wikileaks.org/donate