News Archive - 2013-05 (May 2013)
2013-05-02 LGBT leaders champion WikiLeaks soldier after SF Pride controversy
Bradley Manning Support Network
www.bradleymanning.org ( http://www.bradleymanning.org/ )
FOR IMMEDIATE RELEASE
Contact: Nathan Fuller, 516-578-2628 ( tel:516-578-2628 )
press@bradleymanning.org
Last Wednesday, it was publicly announced that WikiLeaks whistleblower and Army private first class Bradley Manning had been named grand marshal of the SF Gay Pride Celebration, the largest gathering of LGBT (lesbian gay bisexual transgender) individuals in the United States. But a recently formed gay military group organized a protest, and two days later the president of the SF Pride Celebration Committee, Lisa Williams, issued an announcement retracting the honor.
Following a protest outside the SF Pride's office this Monday, in which nearly 200 community members called for PFC Manning to be reinstated as grand marshal, the San Francisco Bay Guardian has today published a letter ( http://www.sfbg.com/politics/2013/05/02/guest-opinion-lgbt-supporters-br... ) by 26 LGBT celebrities, community leaders, and past SF Pride officials which states that,
"We are proud to embrace PFC Bradley Manning as one of our icons... We think Bradley Manning sets a high standard for what a U.S. serviceperson, gay or straight, can be."
One of the veteran signers, Lt. Dan Choi, gained recognition in 2009 when he came out as gay on MSNBC's Rachel Maddow Show. He subsequently was discharged from the armed forces, participated in a hunger strike which helped end Don't Ask Don't Tell, and was honored at the 2009 SF Pride Celebration. Of his role in signing his name in support of PFC Manning, he said,
"Being on this petition is now a greater honor than having served as 2009 [SF Pride] 'Celebrity Grand Marshal.'"
Since his arrest in May 2010, young, openly gay PFC Manning has garnered plenty of controversy, earning three Nobel Peace Prize nominations, as well as condemnation from some prominent pro-military U.S. political officials. In their letter, the 26 LGBT community leaders explain they are seeking to dispel misinformation put forth in Williams' statement, such as the accusation that PFC Manning's actions endangered people worldwide, or that he was not active for gay rights. They state that PFC Manning campaigned against DADT, including "attending a fundraiser with Gavin Newsom and the Stonewall Democrats so he could discuss the issue of homophobia in the military." They continue, "his experience living under DADT and experiencing the oppression that entailed helped increase his interest in politics more generally."
Most importantly, they say, "We want the world to know that the SF Pride board's decision is not reflective of the LGBTQ community as a whole, and that many of us proudly celebrate PFC Manning as a member of our community."
View the entire letter on the SF Bay Guardian's website:
http://www.sfbg.com/politics/2013/05/02/guest-opinion-lgbt-supporters-br...
For photos of the 2012 SF Bradley Manning Pride Contingent:
http://www.flickr.com/photos/savebradley/sets/72157630313906858/
###
2013-05-10 Assange Speech for Global Exchange Human Rights Award
Thank you for this honor.
I am very happy to be sharing it with Noam Chomsky whose generosity and strength of character I have felt personally. Noam, you are the sea--relentless and enduring. You have crashed wave after wave of understanding into towering cliffs of lies, eroding them at their base. If the rotten foreshore of empire collapses it will be for this reason. You have inspired and continue to inspire many, including me.
Thank you to the people in this room for supporting this award. I'm going to thank you and Dan in the best way I know. By keeping this speech short. Then you can go and do the important thing. Make alliances to fight for WikiLeaks, Bradley Manning and me. Don't think you can escape just because I am not there. We have a lot more spies in this room than the FBI.
San Francisco and the Bay Area is important to us. We fought our first big court case in the San Francisco federal courts in 2008; That was no-coincidence. If we were going to have a fight, anywhere in the world, then I wanted it to be in San Francisco. I structured WikiLeaks to encourage attacks on us to be drawn to San Francisco (sorry about that). The EFF, FPF and many of our other defenders are based here. If any state of the Union is going to save the United States from itself, it will be California. Washington sees that too--that's why we're being prosecuted in Virginia and Maryland.
Noam's presence in this room --useful, even though he's from Massachusetts-- reflects something very special. Cross generational solidarity. From Dan and Noam to Michael Ratner, from Kiki to me, from Jacob to Bradley Manning. The issues of each demi-generation are being understood as a continuation into the present. My fight is right now. But so is Bradley Manning's. So is Jacob's. I want Dan, Noam and Jacob--all of you here--together with me in this fight because I know you understand. Our conflict tests every aspect of character, but it has also shon it in many and I am proud of them.
Remember that Bradley Manning's trial starts on June 3. It is scheduled to run for 12 to 16 weeks. The prosecution is bringing 141 witnesses. That is a show trial. A 12 week off-Broadway extravaganza being performed at Fort Mead. Its legal and political result will directly feed into the larger prosecution of WikiLeaks.
What is to be done? The answer is easy. It has always been easy. Stop saying "not in my name" and start saying "over my dead body". That's what we did. It works. Do it.
This speech by Julian Assange was to be read by Daniel Ellsberg. Noam Chomsky and Jacob Appelbaum were also present.
2013-05-10 Request for Credentials - United States vs. Pfc. Bradley E. Manning's Court Martial (UNCLASSIFIED)
Subject: Request for Credentials - United States vs. Pfc. Bradley E. Manning's Court Martial (UNCLASSIFIED)
From: "USARMY Ft McNair mdw Mailbox Mediadesk OMB"
Date: Fri, May 10, 2013 10:27 pm
To: Undisclosed recipients:;
Priority: Normal
Classification: UNCLASSIFIED
Caveats: NONE
Media Advisory
The U.S. Army Military District of Washington
Guardians of the Nation's Capital
FOR IMMEDIATE RELEASE 13-15
DATE: May 10, 2013
-- MEDIA COVERAGE OF COURT MARTIAL --
WASHINGTON - The military judge has scheduled a motions hearing in the case of United States vs. Pfc. Bradley E. Manning, beginning Monday, June 3 at 9:30 a.m., at Fort George G. Meade, Md. Manning is charged with aiding the enemy; wrongfully causing intelligence to be published on the internet knowing that it is accessible to the enemy; theft of public property or records; transmitting defense information; fraud and related activity in connection with computers; and for violating Army Regulations 25-2 "Information Assurance" and 380-5 "Department of the Army Information Security Program."
Press credentials to cover United States vs. Pfc. Bradley E. Manning, will be granted to journalists who are employed by accredited news organizations for the purpose of editorial coverage.
Press credentials will be granted to reporters from the following types of news media:
* Newspapers, weeklies, and magazines
* Wire services
* Broadcast media
* Web media
* Accredited freelance writers
Required Material for Receiving Official Approval
For journalists:
* Media identification, such as a local, national and international accredited press pass, issued by a recognized news organization.
* Letter on official letterhead from the editor of a publication/web site or producer of a broadcast program certifying the affiliation, verifying assignment to the legal proceedings, and including the editor's contact information.
For journalism students:
* A letter on official school letterhead, signed by a department professor, verifying assignment to the legal proceedings and including the professor's contact information.
For freelance journalists:
* Copies of bylined articles and an official letter of assignment from the editor/producer from an accredited news organization for which you will be covering.
For newsletter media:
* Newsletter media must submit current issues of their newsletter containing at least one bylined article. If a representative was registered as media at previous legal proceedings, one of the issues submitted must illustrate the resulting editorial coverage.
For reporters from online media and bloggers:
* Reporters must provide appropriate media credentials as noted above for journalists.
* Bloggers must provide the URL for the website for which they are writing.
* Examples of posts that demonstrate recent coverage of the military judicial system must be supplied.
U.S. Army Military District of Washington Public Affairs reserves the right to grant press credentials on a case-by-case basis. Circumstances and number of media requesting credentials may make it that not all requests can be granted; however, every effort will be made to ensure varied media representation.
Accredited media organizations interested in covering the hearing must register for credentials by email to
usarmy.mcnair.mdw.mbx.mediadesk-omb@mail.mil.
Registration must be completed no later than 2 p.m., Wednesday, May 29. Information listed below is required for registration.
a. Name of the organization
b. Number of personnel attending
c. Names of personnel attending
d. Is your organization bringing a live truck, and if so what size?
e. A phone number where you can be reached after hours in case of schedule changes.
f. News assignment editor/telephone number/email
g. Vehicle make/model/year/color; license tag number/state
EDITOR'S NOTES/MEDIA ACCESS INFORMATION:
1. Due to limited number of media seating within the courtroom, this court-martial will be a pooled event. Not all requests can be granted; however, every effort will be made to ensure varied media representation. The U.S. Army Military District of Washington Public Affairs Office will contact media outlets with their credential status no later than 4 p.m., Thursday, May 30.
For planning purposes, the court-martial is scheduled for Monday, June 3 - Friday, August 23.
2. All media are required to present press credentials, sign ground rules, and forfeit a photo ID in order to gain access to the military installation and the hearing.
3. Electronic devices of any kind (e.g. cell phone, iPad, iPod, Blackberry, voice recorder, video recorder, etc.) are not allowed in the courtroom. These items must be left in your vehicle.
4. A security sweep of equipment will take place prior to gaining access to the military installation. Personnel attending the hearing will be subject to magnetometer screening and/or search prior to entering any of the secured areas.
5. Photographers and videographers will be pre-positioned in a fixed press pit outside the courtroom. All live trucks will be parked at a designated parking area and be removed no later than one hour after court recesses for the day, understanding flexibility may be required based on time of recess and the news cycle.
6. All updates during the hearing will be given at the media operations center. All on camera interviews will be conducted at the fixed press pit outside of the courtroom or the stand-up area by the live trucks.
7. Credentialed media must arrive at the designated time provided or they will not be credentialed that day.
-30-
Classification: UNCLASSIFIED
Caveats: NONE
2013-05-14 Statement of Lisa L Williams on Bradley Manning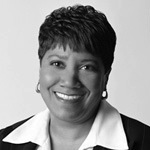 "News reports yesterday indicated that Bradley Manning, widely known to be gay, had been selected to be one of the Grand Marshals of the annual San Francisco gay pride parade, named by the LGBT Pride Celebration Committee", wrote Glenn Greenwald. "When the predictable backlash instantly ensued, the president of the Board of SF Pride, Lisa L Williams, quickly capitulated, issuing a cowardly, imperious statement that has to be read to be believed."
Statement of Lisa L Williams
26 April 2013: Bradley Manning will not be a grand marshal in this year's San Francisco Pride celebration. His nomination was a mistake and should never have been allowed to happen. A staff person at SF Pride, acting under his own initiative, prematurely contacted Bradley Manning based on internal conversations within the SF Pride organization. That was an error and that person has been disciplined. He does not now, nor did he at that time, speak for SF Pride.
Bradley Manning is facing the military justice system of this country. We all await the decision of that system. However, until that time, even the hint of support for actions which placed in harms way the lives of our men and women in uniform - and countless others, military and civilian alike - will not be tolerated by the leadership of San Francisco Pride. It is, and would be, an insult to every one, gay and straight, who has ever served in the military of this country. There are many, gay and straight, military and non-military, who believe Bradley Manning to be innocent. There are many who feel differently. Under the US Constitution, they have a first amendment right to show up, participate and voice their opinions at Pride this year.
Specifically, what these events have revealed is a system whereby a less-than-handful of people may decide who represents the LGBT community's highest aspirations as grand marshals for SF Pride. This is a systemic failure that now has become apparent and will be rectified. In point of fact, less than 15 people actually cast votes for Bradley Manning. These 15 people are part of what is called the SF Pride Electoral College, comprised of former SF Pride Grand Marshals. However, as an organization with a responsibility to serve the broader community, SF Pride repudiates this vote. The Board of Directors for SF Pride never voted to support this nomination. Bradley Manning will have his day in court, but will not serve as an official participant in the SF Pride Parade.
2013-05-31 June 1: Mass Protest for Bradley Manning at Ft Meade MD
Bradley Manning Support Network
www.bradleymanning.org
ADVISORY FOR: May 31, 2013
Contact: Nathan Fuller, 516-578-2628
press@bradleymanning.org
March: 2 PM, Reece Rd. and US 175, Ft. Meade, MD
Rally: featured speakers will talk at 3 PM, at Llewellyn Ave. and US 175
A thousand supporters of Army whistleblower PFC Bradley Manning will come from around the country for a mass demonstration on Saturday, June 1 ( http://www.bradleymanning.org/featured/rally-for-bradley-manning-at-fort... ) at Ft. Meade, MD. They will use marching, music, creative visuals and other actions to protest against his imprisonment, two days before his court martial is set to begin, on June 3, 2013.
Speakers for the rally will include Daniel Ellsberg, Pentagon Papers whistleblower; Ethan McCord, the soldier who saved the children attacked in the Collateral Murder video released by WikiLeaks; Col. Ann Wright (ret.), the most senior State Department official to resign in protest of the Iraq war; Sarah Shourd, hiker imprisoned by Iran turned prisoner rights activists; and Lt. Dan Choi, prominent anti-Don't Ask Don't Tell activist.
In support of Bradley Manning's third consecutive Nobel Peace Prize nomination, the crowd will hang hundreds of handmade peace medals on the gates of Ft. Meade, each one representing 300 people who've signed a petition in support of him receiving the honor.
Buses will be coming to the event ( http://www.bradleymanning.org/featured/reserve-your-seat-today-buses-fro... )from Syracuse, NY, New York City, Philadelphia, Willimantic, CT, New Brunswick, NJ, Baltimore and Washington D.C. and more supporters will be joining them from across the country and the world. More than 1,400 people have signed on to attend at the event's Facebook page ( https://www.facebook.com/events/500009146729079/ ). Additionally, at least 35 solidarity actions ( http://www.bradleymanning.org/featured/week-of-action-for-bradley-june-1-8 ) are planned around the country and around the world.
On Sunday, June 2 at 5 PM ET, supporters will attend a panel discussion ( http://www.bradleymanning.org/featured/manning-and-the-media-panel-discu... ) with Daniel Ellsberg, former State Dept senior official Peter Van Buren, WikiLeaks attorney Michael Ratner and whistleblower Jesselyn Radack at All Soul's Church in Washington DC. Bradley's court martial will begin the following day, June 3, at Ft. Meade.
Bradley Manning is charged for indirectly "aiding the enemy" for passing documents to WikiLeaks, and could face life in prison without parole. Manning exposed the true number of civilian casualties in Iraq and Afghanistan, U.S.-supported torture in Iraq, and a pattern of corporate influence on U.S. foreign policy worldwide. By the time Manning's trial begins on Monday, he will have been in prison for more than three years since his arrest in May 2010.
The Bradley Manning Support Network funds 100% of PFC Manning's legal fees and educates the public about his case.
###