2012-12-24 Several WikiLeaks movies in production, more planned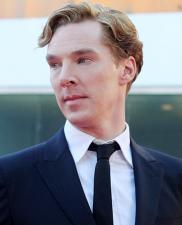 Following on the heels of Underground: The Julian Assange Story - a 2012 biopic on the WikiLeaks founder's teen years - several major Hollywood studios are in various stages of planning or producing feature films about Assange and his organization.
One full-length feature, tentatively titled The Man Who Sold the World, is slated to start production in January, 2013. Directed by Bill Condon (The Twilight Saga: Breaking Dawn Parts 1 & 2) the drama is reportedly produced by Steven Spielberg's DreamWorks Studios and Participant Media. TV writer Josh Singer (The West Wing, Fringe) is said to have based his screenplay for the film on the books Inside WikiLeaks: My Time With Julian Assange at the World's Most Dangerous Website, by former WikiLeaks associate Daniel Domscheit-Berg, and WikiLeaks: Inside Julian Assange's War On Secrecy by the journalists David Leigh and Luke Harding.
Sources state that the film will focus on Assange and the first few years of WikiLeaks, depicting Assange as "an idealist who becomes corrupted by power"; notably, Singer's source material consists of works by individuals who have portrayed the WikiLeaks editor-in-chief in a negative light.
British actor Benedict Cumberbatch, (Sherlock, Star Trek: Into Darkness) will reportedly star as Assange, while Inglourious Basterds actor Daniel Bruhl is cast as Domscheit-Berg. "Downton Abbey" star Dan Stevens has reportedly signed on in the role of a hacker friend of Domscheit-Berg who joins the WikiLeaks organization. Stevens is currently starring with Jessica Chastain (The Help) in the Broadway show The Heiress, and is producing and starring in the forthcoming independent drama Summer in February. Swedish actor Alicia Vikander (Anna Karenina, A Royal Affair) is also said to have joined the Man Who Sold the World cast. Media sources project a release date of late 2013 or early 2014.
Meanwhile, details have emerged regarding We Steal Secrets, a WikiLeaks/Assange documentary scheduled to premiere during the Sundance Film Festival in January. According to a recent New York Times article, We Steal Secrets is directed by Oscar-winning filmmaker Alex Gibney (Taxi to the Dark Side), produced by former Universal Pictures Chair Marc Shumger, and set for general release by Focus Features after the film's Sundance debut. The Times states that the feature-length documentary largely tracks Assange's biography, from his teenage days as a hacker in Australia to the present day. Although the Times describes We Steal Secrets as "not friendly toward those who would see Sweden's pursuit of Mr. Assange as cover for a supposed American agenda to prosecute or smear him," it also reports that the film criticizes the "shabby treatment of Mr. Assange by The Times, which cooperated with him in publishing many WikiLeaks revelations, but later described him with what Mr. Gibney called 'derision.'"
Reportedly, the documentary gives special attention and sympathy to alleged WikiLeaks source Pfc. Bradley Manning, exploring his "loneliness and confusion over sexual identity, and his unease with conduct and incidents he saw described in secret documents," as well as his eventual betrayal by government informant Adrian Lamo. The Times further reveals that, with a view toward an eventual biopic about the soldier, Gibney and Shmuger Gibney recently acquired the rights to a Manning biography by Denver Nicks, and are seeking a screenwriter for that project.
Additionally, Zero Dark Thirty writer and producer Mark Boal is said to be seeking a screenwriter for a possible Assange drama based on a New York Times story by Bill Keller (Keller reportedly declined an offer for the gig). Sources have also reported that HBO is planning a movie on Assange, but has delayed production.
The biopic Underground: The Julian Assange Story was screened at Toronto's International Film Festival and premiered on Australian television this fall.
Want to be a writer for WL Central? Click here.