2012-12-12 Assange confirms Senate run, announces formation of WikiLeaks Party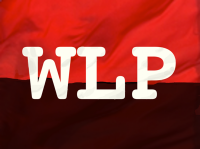 Julian Assange has reportedly confirmed his candidacy for the Australian Senate in the 2013 federal election. The WikiLeaks editor-in-chief has also announced the imminent formation and registration of a WikiLeaks political party, which would promote government transparency and oppose recent erosions of individual privacy.
Describing the process of forming of the WikiLeaks party as "significantly advanced," Assange has stated that "a number of very worthy people admired by the Australian public" have offered to stand for election on a party ticket. Reportedly, a draft party constitution is undergoing legal review, and Assange has consulted journalists, legal experts, and other WikiLeaks supporters regarding his Senate candidacy. Assange's biological father, John Shipton, is said to have handled the beginning phase of the party's formation.
Although not yet registered to vote, Assange asserts his ability to meet the requirements in order to register in New South Wales (NSW) or Victoria as an overseas voter, and will soon make a "strategic decision" as to which state he selects for his Senate run. Pundits have speculated that Assange would be in competition with the Australian Greens party for half a dozen contested seats in NSW or Victoria, and have identified Greens Senate candidates Cate Faehrmann (NSW) or Janet Rice (Victoria) as Assange's likely opponents.
Some opine that Assange's candidacy is complicated by the fact that, for the past six months, he has been ensconced within the London embassy of Ecuador. Earlier this year, Assange sought and received asylum from the South American country, in a bid to resist extradition to Sweden and prosecution in the U.S. for the activities of WikiLeaks. Others have characterized WikiLeaks as currently "broken" and "moribund," in part due to multiple protracted legal campaigns against Assange and his organization. Assange himself has expressed the belief that it is "inevitable" that the U.S. Department of Justice will ultimately abandon its espionage investigation against him, but fears that this result could be "several years away." In the event that Assange was elected but could not return to Australia to assume office, the second-ranked candidate on a WikiLeaks Senate ticket would presumably take his seat.
Nevertheless, Assange has cited "increasingly positive" developments for himself and his organization lately -- pointing to polls published during the past two years showing "consistently high" support for WikiLeaks. Surveys this year indicate that Assange could be a strong contender in NSW or Victoria Senate contests. Multiple "Friends of WikiLeaks" organizations have formed in recent months, the WikiLeaks Twitter account boasts more than 1.5 million followers, and the organization's Facebook page has more than 2 million "likes." According to Assange, WikiLeaks published 1 million secret documents in 2012, and will release more confidential material in the year ahead. The WikiLeaks founder further points to progress that his group has made in fighting an extrajudicial blockade imposed by Visa, Mastercard, PayPal, and other financial corporations.
WikiLeaks supporter and former SBS journalist Mary Kostakidis says of Assange's Senate run:
"I think he would have widespread support in the cyber community, which is not just populated by the young. He has a forensic mind, is driven by a passion for truth and justice and attracts people around him who are similarly motivated. He is resourceful and resilient. He doesn't lack perseverance."