2012-12-05 WikiLeaks documentary to premiere at Sundance film festival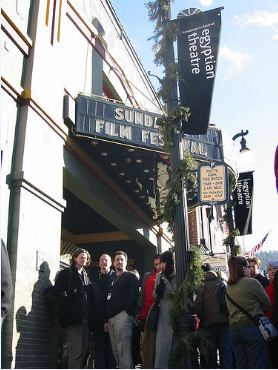 A new WikiLeaks documentary is scheduled to premiere at the Sundance film festival early next year. Directed by Oscar-winning filmmaker Alex Gibney (Taxi to the Dark Side), We Steal Secrets: The Story of WikiLeaks will screen at the Salt Lake City, Utah festival which takes place January 17-27, 2013.
According to the Sundance website:
"The definitive story of Julian Assange, Bradley Manning and WikiLeaks, WE STEAL SECRETS explores the people and events behind the upstart website that rocked the U.S. government, ushered in a new era of transparency and ignited an information war."
Trevor Groth, Sundance Director of Programming states:
"The films in the Premieres and Documentary Premieres sections offer compelling portraits of worlds and people ranging from the beloved to the misunderstood to the unknown. Expertly crafted by some of the most esteemed filmmakers in the world these films have the power to delight audiences at the Festival and impact our culture at large."
The complete Sundance lineup can be viewed here.