2012-11-26 Assange to give keynote speech at Hanover Internet conference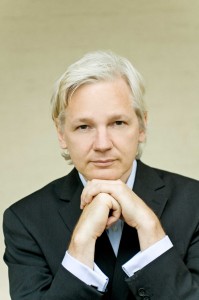 On November 27, 2012, Julian Assange will give a keynote speech regarding "A Vision of the Future Society" at ConventionCamp 2012, an Internet conference in Hanover, Germany.
Ingo Stoll, organizer and managing director of the agency neuwaerts, commented on the choice of Assange for the keynote speech:
"The internet and the digital revolution have initiated a fundamental change in our society. The established institutions have already been struggling for a long time for their retention of power in being the opinion and interpretation leaders. So far, nobody has challenged these institutions as much as WikliLeaks and in person Julian Assange. Who else could be more suitable for speaking about our key issue of ... 'real change' far away from Twitter, Facebook, etc.? We are interested in his vision of the future society. And we believe that with his ... views he will ... make the 1,500 attendees step out of the comfort zone of their own thoughts."
Assange is scheduled to appear via video stream at 9:45AM. An exclusive interview will follow the keynote.