2012-08-01 WikiLeaks News Update: New coverage of Cablegate, GI Files, Syria Files; WikiLeaks pulls successful NYT hoax
WikiLeaks
has been
financially blockaded
without process for
605 days.
Julian Assange
has been
detained
without charge for
603 days.
- 43 days at the Ecuadorian Embassy.
Bradley Manning
has been
imprisoned
without trial for
800 days.
A secret
Grand Jury
has been
active
in the U.S. without transparency for
686 days.
WikiLeaks News (Releases):
The August 13-20 edition of The Nation headlines WikiLeaks: Latin America, looking into how WikiLeaks cables have affected the region. The featured articles are:
WikiLeaks released more GI Files:
WikiLeaks released new Syria Files which discuss the Syrian regime fearing a terrorist attack encouraged by Saudi Arabia, Asma al-Assad's powerful cabinet image that helped Western PR agencies, and more.
An article in The Fix looked at WikiLeaks cables on the Mexico-U.S. drug war, what they have revealed, and the following criticisms of both Governments.
WikiLeaks News (General):
WikiLeaks played a massive and successful hoax which involved a fake pro-WikiLeaks op-ed by former New York Times editor Bill Keller. It even managed to fool NYT tech reporter Ted Bilton. WikiLeaks' version of how the hoax played out can be read on Pastebin (compiled from their tweets).

WikiLeaks further commented: "Journalists writing about our successful hoaxing of the NYTimes to report false stories about themselves miss the funniest part. Bill Keller, was so obsessed with retweeting praise about himself, that he retweeted @journalismfest link to the hoax to his 30k followers clearly having mistaken it for praise of his (real) op ed. Then, 5 hours later, on being notified what had happened, he was so rattled that he sent a private DM about 'dressage' (horse dansing) to all 30k followers. Then deleted it, and the earlier re-tweet. The same standards that gave us WMD's, covered up for illegal NSA activities, and contributed to butchering over 100,000 people in Iraq".
Firedoglake's Kevin Gosztola wrote on why WikiLeaks' fake NYT op-ed should not hurt the organisation's credibility.
Salon's Glenn Greenwald and Firedoglake's Jane Hamsher were on The Alyona Show discussing police brutality, WikiLeaks' New York Times hoax, and Bradley Manning's trial.

FORA wrote about the recent developments in the U.S. which signal a possible future investigation into The New York Times, similar to what WikiLeaks has undergone.
WikiLeaks is asking that people log in to their Friends of WikiLeaks accounts and drop all inactive contacts, as they are about to do the next re-assignment round.
Julian Assange News:
Sweden rejected the Ecuadorian Embassy's formal offer to allow them to interview Julian Assange in the UK. No meaningful explanation was given for the rejection. RT reported on the implications of Sweden's continued refusal to question Mr Assange.

Ecuadorian diplomats are seeking UK assurances that Julian Assange won't be extradited to the U.S. after Sweden.
Multiple news agencies are falsely stating that a decision on Julian Assange's asylum will be made on August 12. It will be made sometime after August 12 (could be months later), which is the end date of the Olympics.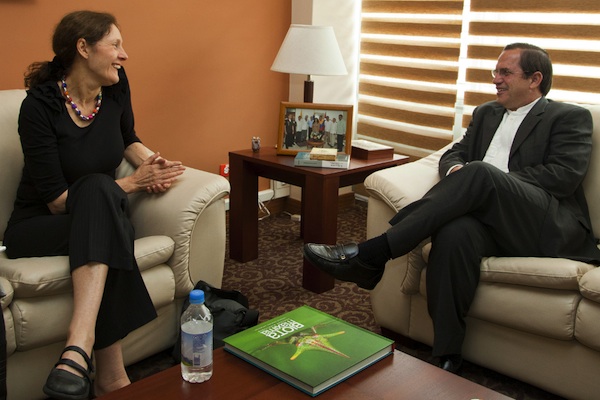 Christine Assange traveled to Ecuador to campaign for her son. She and Ecuadorian Foreign Minister Ricardo Patino held a press conference regarding Julian Assange's asylum request. (Video of the conference is available, but audio is poor.) Ms Assange is expected to meet with President Rafael Correa as well. In an interview with Ecuadorian television, Ms Assange discussed the extreme psychological stress her son is under, and how she is not in Ecuador to demand his asylum, but "to humbly ask, as his mother".
An op-ed in the Sydney Morning Herald compares the cases of David Hicks and Julian Assange, emphasising the lack of assistance from the Australian Government for both men.
Julian Assange contributed to a BBC Radio program hosted by Helena Kennedy QC which uncovers "the profound and powerful relationship between our financial and legal systems, between capitalism and the law, between freedom and justice".

Julian Assange's bail providers are expected to start legal proceedings regarding why they should not lose their money. One of the bail providers, Vaughan Smith, commented, "In my view Julian has not skipped bail nor is he evading justice; he is seeking justice".
Justice for Assange posted a list of answers in response to harmful inaccuracies about the allegations against Julian Assange promoted by Twitter user @SandraEckersley.
WACA interviewed Swedish feminist Helene Bergman about Julian Assange, Swedish State feminism, US media, and the hope for asylum in Ecuador.
Lord Kerr will discussing Julian Assange's extradition proceedings at a public lecture at Sydney Law School, August 2nd at 6PM.
Bradley Manning News:
Bradley Manning's attorney David Coombs posted two filings related to an Article 13 motion about PFC Manning's illegal pretrial punishment.
Bradley Manning's defence attorney says that the prosecution has been hiding reports from government agencies that could help his client's case.
Journalists Kevin Gosztola and Adam Klasfeld were interviewed about Bradley Manning's most recent pretrial hearings, discussing how the defence has been "cut off at the knees".

Firedoglake's Kevin Gostola is going to FOIA the judge's decisions in Bradley Manning's trial and is asking people to sign onto the FOIA request as well.
Voice of Russia interviewed military lawyer Philip D. Cave about the case against Bradley Manning.
Supporters of Bradley Manning held a banner drop on the summit of Snowdon, the highest mountain in England and Wales, to mark the second anniversary of the release of the Afghan War Diary.
............................................
Upcoming Dates & Events:
Daily, Ongoing: Vigil for Julian Assange in front of the Ecuadorian Embassy.
August 1: Bradley Manning in jail for 800 days without trial.
August 2: Lord Kerr to speak on Assange extradition, Sydney Law School, 6PM.
August 12: Assange asylum decision not expected until after this date.
August 27 - 31: Bradley Manning pretrial hearings.
September 13: Bradley Manning pretrial hearing.
October 1 - 5: Bradley Manning pretrial hearings on his treatment at Quantico.
November 2012 ~ January 2013: Estimated time frame for Bradley Manning's court martial.