2012-07-18 WikiLeaks News Update: WikiLeaks opens credit card donations; Bradley Manning's pre-trial hearings resume
WikiLeaks
has been
financially blockaded
without process for
592 days.
Julian Assange
has been
detained
without charge for
589 days.
- 29 days at the Ecuadorian Embassy.
Bradley Manning
has been
imprisoned
without trial for
786 days.
A secret
Grand Jury
has been
active
in the U.S. without transparency for
672 days.
WikiLeaks News (General):
WikiLeaks announced that it is opening up credit card donations after nearly two years of a financial blockade. They will be processing the donations through French company Carte Bleue. WikiLeaks asks supporters to act fast before VISA and MasterCard attempt to shut this avenue down. In order to effectively continue its mission, WikiLeaks hopes to raise a minimum of EUR 1M.

Video of the HOPE Number 9 panel on "WikiLeaks, Whistleblowers, and the War on the First Amendment" is now on YouTube. The panelists were ACLU lawyers Ben Wizner, Catherine Crump, and John Reinstein. Much of the discussion focused on the WikiLeaks Grand Jury.
The U.S. Government's expense on secrecy has increased nearly 30% in the past three years. Lt. Col. Jim Gregory, a Pentagon spokesman, said while WikiLeaks' releases may have played a role in the increase, it was not "the largest piece".
The Australian Prime Minister's department declared Julia Gillard's signature on official documents to be "irrelevant" in an effort to conceal information about her handling of sensitive briefings on WikiLeaks.
U.S. Congress is considering prosecuting journalists who write articles based on leaked information. Firedoglake's Kevin Gosztola wrote about this initiative.
Costa Rica passed a new law which modified espionage to computer-related information transfer, which seems to be an attempt to prevent whistleblowing and WikiLeaks-type disclosures.
Green Left Weekly posted transcripts of speeches given during the July 15 rally for WikiLeaks and Julian Assange in Sydney. The speeches are from human rights lawyer Kellie Tranter, activist Cassie Findlay, Maritime Union of Australia Sydney branch secretary Paul McAleer, and activist Gail Malone. Videos from the rally are available as well.
Noseweek published an in-depth article on WikiLeaks and Julian Assange, covering both the past and present, with excerpts from an interview with lawyer Jennifer Robinson.
Global Post interviewed Frontline Club owner Vaughan Smith about WikiLeaks, Julian Assange, and journalism.
John Pilger spoke at the London's South Bank Literary Festival on WikiLeaks, Julian Assange, and the crisis in journalism.
The final season of 'Damages' is centered on a WikiLeaks and Julian Assange-esque plot.
WikiLeaks News (Releases):
Using data from WikiLeaks' Afghan War Logs, researchers were able to accurately predict future conflicts, something the Department of Defense was unable to do itself.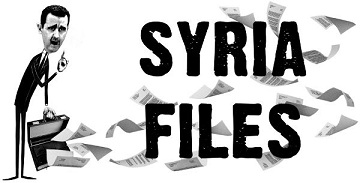 WikiLeaks released more Syria Files, bringing the total to 161.
An article in The Sunday Leader looked at WikiLeaks cables and what they say about Sri Lankan politician and businessman Milinda Moragoda.
The Ecuadorian Government offers a guide on how to read WikiLeaks cables.
Julian Assange News:
Swedish journalist and feminist Helene Bergman wrote on her first meeting with Julian Assange.
Law Report host Anita Barraud was on ABC Breakfast discussing Julian Assange, the WikiLeaks Grand Jury, and the possibility of U.S. extradition.
Author Oscar Swartz was on Agenda discussing what might happen to Julian Assange if he is extradited to Sweden. The full episode is available online.
Ecuadorian President Rafael Correa stated that his government would not be affected by pressure from other countries regarding the decision on Julian Assange's asylum.
Just Foreign Policy started a new petition which calls for Sweden to promise it will not extradite Julian Assange to the U.S. Their previous petition urging President Correa to accept Mr Assange into asylum currently has over 7,000 signatures and was hand-delivered to the Ecuadorian Embassy.
The Australian Greens posted videos of Senator Scott Ludlam asking a question about Stratfor and Julian Assange and then making a statement regarding the vacant and ambiguous response.
James Johnson CHR posted the script of a speech about Julian Assange, discussing the injustices he has faced and calling on people to support him.
Asian Correspondent posted a new interview with Christine Assange where she discusses Julian's asylum bid, his current status, and the issues with Sweden's handling of the allegations. Global Ethix also published the first part of an in-depth interview with Christine Assange.
The new villain in "Call of Duty: Black Ops 2" is "Raul Menendez, described as the "idolized Messiah of the 99%"—a Julian Assange-like character".
Chilean newspaper El Mostrador has put out a series of ads depicting famous dead people burying the living with the phrase "News changes fast", including one featuring Steve Jobs burying Julian Assange.
Bradley Manning News: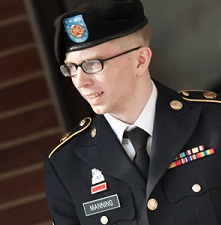 Bradley Manning has motion hearings all this week.
Supporters of Bradley Manning held a three day occupation of the Federal Court House in Los Angeles.
............................................
Upcoming Dates & Events:
July 18 - 20: Bradley Manning pre-trial hearings.
August 27 - 31: Bradley Manning pre-trial hearings.
September 19 - 20: Bradley Manning pre-trial hearings.
November 2012 ~ January 2013: Estimated time frame for Bradley Manning's court martial.