2012-07-06 WikiLeaks News Update: WikiLeaks releases the Syria Files; "The World Tomorrow" airs final episode
WikiLeaks
has been
financially blockaded
without process for
580 days.
Julian Assange
has been
detained
without charge for
577 days.
Bradley Manning
has been
imprisoned
without trial for
774 days.
A secret
Grand Jury
has been
active
in the U.S. without transparency for
660 days.
WikiLeaks News: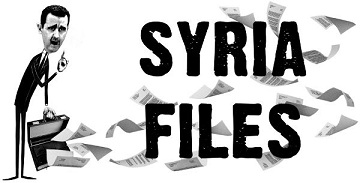 WikiLeaks held a press conference at the Frontline Club in London to announce the release of the Syria Files, over 2 million emails from Syrian political figures, ministries and associated companies, dating from August 2006 to March 2012. WikiLeaks is currently collaborating with Al Akhbar, Al Masry Al Youm, ARD, L'Espresso, Owni and Publico.es for this release.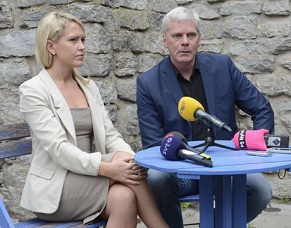 WikiLeaks spokesman Kristinn Hrafnsson and lawyer Jennifer Robinson held a press conference at Almedalen in Sweden shortly before the Syria Files were announced. They discussed the current status of the banking blockade and the grand jury. Mr Hrafnsson said the judgment from their legal case against the blockade in Iceland is expected in 2-3 weeks, while a new case in Danish courts will start this fall. On the grand jury he commented that, out of 45,000 documents they have, only 1/5 relate to Bradley Manning, with the rest targeting WikiLeaks associates.
A WikiLeaks cable shows that the U.S. Ambassador to China stated that "Chinese rhetorical strutting" should not be taken too seriously, as their "actions speak louder than words".
According to a WikiLeaks cable, Defence Minister Emerson Mnangagwa is not on the list of Zimbabwe President Robert Mugabe's possible successors because of his ethnicity.
EFF's Trevor Timm was on The Alyona Show discussing how the ongoing WikiLeaks Grand Jury threatens the press freedom of all journalists. Watch the interview below:

Icelandic MP and former WikiLeaks volunteer Birgitta Jónsdóttir wrote an op-ed for The Guardian discussing how she is warned not to visit the U.S. and how the Department of Justice tried to hack her social media accounts. She also stated, "Assange has every reason to worry about being extradited to the US".
Bernard Keane wrote about the continued harassment of WikiLeaks and Julian Assange associates, including Jacob Appelbaum, Birgitta Jónsdóttir, Jêrêmie Zimmermann, Smari McCarthy, Jen Robinson, and Laura Poitras.
Nathan Fuller of the Bradley Manning Support Network took a look back on how WikiLeaks has aided the public, as Julian Assange turns 41 and Bradley Manning nears his 800th day in jail without trial.
Dan Mathew's published full text of the speech he gave during the July 1st Melbourne rally, "WikiLeaks and History".
Julian Assange News: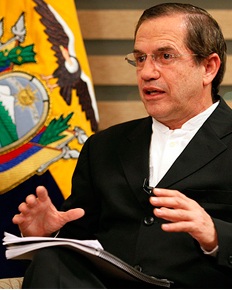 Australian Foreign Minister Bob Carr secured the release of lawyer Melinda Taylor. The Australian Greens applauded this effort and asked that the same vigour be shown in defending Julian Assange, as well as journalist Austin Mackell.
Ecuadorian Foreign Minister Ricardo Patino said that the decision on Julian Assange's request for asylum will be explained in "tens or hundreds" of pages and that Ecuador would never extradite someone for the purpose of questioning, as Sweden has been attempting to do with Mr Assange. He further described the sexual misconduct allegations against Julian Assange as "hilarious", specifically referring to the allegation that he broke a condom on purpose. He also said that "it's a bit naive" to think the main reason Sweden wants to extradite Mr Assange is the sex allegations.

The 12th and final episode of The World Tomorrow aired, featuring Malaysian politician Anwar Ibrahim. The full episode as well as the raw 1.5 hour transcript is available online.
With the final episode of The World Tomorrow having aired Tuesday, RT took a look back at the twelve-episode series. The entire series plus full, unedited transcripts is available to watch online. Watch RT's segment below:

Author Tracy Quan wrote an article entitled "I Love the Julian Assange Show!" in which she described her favourite aspects of The World Tomorrow and her hopes for a second season. She was also interviewed on Hong Kong Radio 3.
Bradley Manning News:
The U.S. Army has blocked access to information about the Bradley Manning Support Network due to an active investigation. The Support Network does not believe this refers to an investigation into their organisation, rather in reference to Bradley Manning's legal proceedings.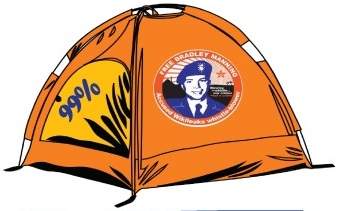 Supporters of Bradley Manning are launching "Fort Manning", an occupation of the Federal Court House in Los Angeles from July 13-16.
The Bradley Manning Support Network offers information on how to support Bradley during his July 16-20 hearings.
With his trial date delayed, Bradley Manning's defence costs have grown. WISE UP for Bradley Manning is asking that people donate to his defence fund to help cover these additions costs.
Chase Madar, author of "The Passion of Bradley Manning", and Kevin Gosztola, co-author of "Truth and Consequences: The U.S. vs. Bradley Manning", discussed Bradley Manning, his court martial, and WikiLeaks on a panel which aired on BookTV.
............................................
Upcoming Dates & Events:
July 6: Kristinn Hrafnsson and Jennifer Robinson to speak at Almedalen, 8PM.
July 7: Queer Friends of Bradley Manning will be marching at World Pride in London.
July 13 - 16: "Fort Manning" occupation of L.A. Federal Court House.
July 14: Global for Julian Assange Day.
July 15: Rally for Julian Assange, Town Hall, Sydney, 1PM.
July 16 - 20: Bradley Manning pre-trial hearings.
August 27 - 31: Bradley Manning pre-trial hearings.
September 19 - 20: Bradley Manning pre-trial hearings.
November 2012 ~ January 2013: Estimated time frame for Bradley Manning's court martial.