2012-06-09 WikiLeaks News Update: Bradley Manning's motion hearings; U.S. Government's leak hypocrisy
WikiLeaks
has been
financially blockaded
without process for
553 days.
Julian Assange
has been
detained
without charge for
550 days.
Bradley Manning
has been
imprisoned
without trial for
747 days.
A secret
Grand Jury
has been
active
in the U.S. without transparency for
633 days.
WikiLeaks News:
Foreign Policy published an article about "good" leaks and "bad" leaks; how WikiLeaks has been prosecuted, while the people who leaked the Kill List, Stuxnet, and the bin Laden raid have not. Senator and former presidential candidate John McCain (R) attacked the Obama administration for aggressively pursuing Bradley Manning and former CIA whistleblowers while sanctioning the leaks by officials.
40 prisoners who have been cleared for release are still imprisoned at Guantánamo Bay. WikiLeaks' Gitmo Files contributed largely to Andy Worthington's research which revealed this.
Sibel Edmonds of the National Security Whistleblowers Coalition was on RT discussing the war on whistleblowers and how the attacks on WikiLeaks, Julian Assange, and Bradley Manning are being used to set an example and deter future whistleblowers. Watch the interview below.

An article in Digital Journal analysed WikiLeaks cables on Monsanto, which comes as France attempts to ban GMO corn.
Swedish state radio has created a WikiLeaks-style platform for uploading files called "Radioleaks", but it lacks basic protections of anonymity.
A 20-minute Tor-enabled World Online Whistleblowing Survey has been released by a research team led by Griffith University and The University of Melbourne. It is the first international survey testing public views about whistleblowing to be run online in multiple languages.
Twitter user @Jaraparilla recounted his meeting with his local MP Steve Ciobo during a rally for Bradley Manning, asking him questions about the alleged whistleblower as well as WikiLeaks and Julian Assange.
An op-ed in On Line Opinion discusses the significance of WikiLeaks and Julian Assange, what their work has done for key freedoms, and what surrounding events have taught us about the nature of justice.
Julian Assange News:
Julian Assange's Swedish lawyer Per E Samuelson gave an interview in which he discussed why Mr Assange's concerns regarding extradition to Sweden are justified. An English translation is available via Rixstep.
Julian Assange was on RadioNational Late Night Live discussing his extradition case and the Australian Government's abandonment of him. Transcript of the interview is also available.
Full video has been released of the May 24 Q&A panel on "Shadows of Liberty", where Julian Assange addressed the crowd wearing a Guy Fawkes mask. Watch the video below.

Emails from Anna Harmer, official of Australian Attorney-General Nicola Roxon, related to Julian Assange's extradition have been disclosed under the Freedom of Information Act. (PDF)
An analysis from UK Human Rights Blog looks at how the UK is not bound by "The Pupino Rule" and how this affects Julian Assange's case.
Bradley Manning News: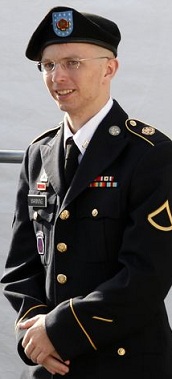 The third set of pre-trial hearings in Bradley Manning's case spanned June 6 to 8. Here are the major developments of the proceedings:
Firedoglake's Kevin Gosztola covered the first two days of Bradley Manning's motion hearings via live-blog (Day 1, Day 2). He wrote in-depth articles on the defence's fight for relevant evidence, the testimonies from State Department employees, and the secrecy games by the prosecution. He also appeared on Democracy Now! (shown below), The Alyona Show, and RT America to discuss the proceedings.

Nathan Fuller of the Bradley Manning Support Network published detailed notes from Day 1 of Bradley's latest motion hearings.
An article at Techdirt analysed whether Bradley Manning would be facing the same charges had he allegedly leaked to The New York Times rather than WikiLeaks.
David House was on The Dylan Ratigan Show discussing Bradley Manning's motion hearings and the stonewalling and destruction of evidence by the military. Watch the interview below.

Kevin Zeese of the Bradley Manning Support Network was on The Alyona Show discussing Bradley Manning's motion hearings and how it seems like a kangaroo court, but the judge is starting to wake up.
............................................
Upcoming Dates & Events:
June 10: SEP meetings to defend Julian Assange in Sydney, Melbourne, and Perth.
June 13: Julian Assange defence submission to Supreme Court due.
June 25: Bradley Manning 39A hearing.
July 16-20: Bradley Manning motion hearings.
August 27-31: Bradley Manning motion hearings.
September 19-20: Bradley Manning motion hearings.
November 2012 ~ January 2013: Bradley Manning's court martial.