2011-12-03 The CIA and Mossad: a murderous alliance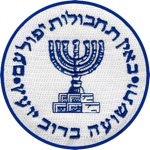 Last week's arrests of a dozen alleged CIA agents in Iran threw a spotlight on long-standing, covert U.S.-Israeli actions in the Islamic republic -- including purported involvement by the CIA and Mossad in the recent killings of Iranian nuclear scientists. Though enduring, the collaboration between Western and Israeli intelligence agencies in intelligence and assassination operations reveals a relationship of cooperation and distrust.
The Mossad (Hebrew for "institution") is Israel's main intelligence agency. According to the Global Security site, Mossad also oversees "covert action and counterterrorism"; its operations are widely held to include targeted killings. At the time of its founding, the Mossad's motto was the biblical quote "By way of deception thou shalt make war." The motto was later changed to a different Proverbs passage: "Where no counsel is, the people fall, but in the multitude of counselors there is safety." Sources refer variously to the Mossad's international assassination unit as "Metsada," "Caesarea," or "Kidon" ("Kidon" is Hebrew for "bayonet"). Rafi Eitan, a former director of Mossad operations, compared its assassins to "the official hangman or the doctor on Death Row who administers the lethal injection. We are simply fulfilling a sentence sanctioned by the prime minister of the day."
In the past half-century, Israel has allegedly killed hundreds of members of the Palestine Liberation Organization (PLO), Hamas, Hebollah, and Islamic Jihad. Mossad targets have also reportedly included German rocket scientists working for Egypt in the 1960s and, from the 1980s to the present, Iraqi and Iranian nuclear scientists. Early on, the Mossad kidnapped and killed alleged Nazi war criminals; one well-known example was Adolf Eichmann, whom the Mossad abducted from Argentina and brought to Israel for trial and execution. The Mossad allegedly assassinated Moroccan politician Mehdi Ben Barka in 1965, and is said to be responsible for killings throughout Europe and the Middle East during the 1970s. In 1972, Dr. Mahmoud Hamshari was killed by a bomb placed in the telephone of his Paris apartment. Also killed in France was PLO associate Zuheir Mohsen. PFLP leader Dr. Wadie Haddad allegedly died in 1978 via poisoned chocolate. In retaliation for the massacre of 11 Israeli athletes at the 1972 Olympics, the Mossad conducted its "Wrath of God" campaign, murdering 11 of the "Black September" terrorists. The operation ended in a scandal known as the "Lillehammer affair," with the Norway killing of Ahmad Boushiki, a North African waiter whom Mossad agents had mistaken for PLO leader Ali Salameh -- alleged mastermind of the athletes' massacre. Later, the Mossad allegedly killed Salameh with a car bomb in Beirut. The Wrath of God effort additionally involved the sending of letter bombs. Purported recipients included alleged Nazi war criminal Alois Brunner and PFLP member Bassam Abu Sharif; Sharif, though badly disfigured, survived the attack.
Alleged Mossad victims in the 1980s and 1990s included Fathi Shiqaqi, leader of the Palestinian Islamic Jihad, and Gerald Bull, a Canadian scientist and ballistics expert who worked for Iraq on the "Super Gun" project; they were among several individuals who died from point-blank gunshot wounds to the head. In 1997, Mossad operatives tried but failed to assassinate Khalid Meshaal, a top Hamas leader in Jordan. (After using fake Canadian passports to enter Jordan, Mossad agents injected poison into Meshaal's ear.)
Dubai police observed the "Mossad method" in the 2010 torture and killing of Hamas chief and accused arms smuggler Mahmoud al-Mabhouh in a hotel room by more than two dozen alleged Mossad agents travelling on British, Irish, French, and Australian passports obtained via forgery and identity theft. The hit squad allegedly injected Mabhouh with a heart attack-inducing drug. Although Israel has responded evasively to questions regarding its hand in the killing, a Haaretz reporter noted: "There is no need for the government of Israel to answer the question of whether Mossad agents were responsible for assassinating [Mabhouh] ... the smiles on the ministers' faces as they left the weekly cabinet meeting on Sunday said it all." Sudanese officials later fingered Mossad in the missile killing of Mabhouh's successor. Since 2004 some have alleged Mossad responsibility for the Syria assassinations of Hamas officer Izz El-Deen Sheikh Khalil (by car bomb), Brigadier-General Muhammad Suleiman (by gunshot), and Hezbollah leader Imad Mughniyah (by exploding headrest). At least half a dozen other Hezbollah, al-Qaeda, Hamas, and Islamic Jihad members reportedly died from car bombs placed by the Mossad. In 2009, warplanes hit a truck convoy and a ship in Sudan carrying arms for Hamas, killing 119 persons. Israel was accused, but made no comment.
Close U.S.-Israel relations have reportedly existed since the beginnings of Israel's statehood. The U.S. and Israeli intelligence worked together in 1957 to create Iran's secret intelligence agency SAVAK. The book Gideon's Spies details both collaboration and tension between the Mossad and the U.S. assassination squad JSOC. Another account of the Mossad, published in 2007, describes the agency's joint operations with the CIA against Hezbollah. Mossad tactics have reportedly had significant impact on U.S. and British intelligence operations. "According to usually reliable intelligence sources," Asia Times reported, "it can be taken as highly significant that the CIA formally established an assassination team" soon after former Mossad director Meir Dagan paid a visit to former CIA director George Tenet. At least one source has indicated that, during the last Bush administration, Republican party members "authorized the entrance into the Pentagon of top Israeli Defense Force and Mossad officers, including Kidon personnel." Israel has also relied heavily on the U.S. A 2006 diplomatic cable released by WikiLeaks describes a meeting during which Israeli counterterrorism bureau officials requested help from the U.S. Department of Homeland Security with a number of counterterrorism projects. Another cable provides insight into strong U.S.-Israeli cooperation in "combating financial flows from Saudi Arabia and Europe." Israel is also said to have played an important part in covert British counterterrorism operations. MI5 and MI6 have reportedly "shown a willingness to 'sub-contract it to Mossad'" when addressing controversial political situations.
Mossad-U.S. cooperation has, however, been marred by mutual distrust, purportedly because Mossad has often been prone to scandal and credibility issues. Both parties appear to have participated in deception. One account reports that, during the Carter administration, the CIA bribed Egyptian President Anwar Sadat, providing Sadat with Israel's secret military information in exchange for Egyptian compliance with the Camp David Accords. The same source describes similar CIA intelligence-sharing with Saudi Arabia. Allegedly, Israel learned of the deception, but did not object because "America was the only ally Israel had left." Some in the U.S. have alleged Israeli involvement in the 2001 terrorist attacks -- pointing to family ties between the Mossad and at least one 9/11 hijacker, and to the fact that, one month before the terrorist attacks, the Mossad informed the U.S. that terrorists were entering the country and planning "a major assault" that would make Americans "very vulnerable." Prime Minister Benjamin Netanyahu did nothing to defuse these accusations when he stated that Israel had benefited from the terror attacks.
Recently, U.S.-Mossad efforts have purportedly focused on sabotaging Iran's nuclear program. Diplomatic cables show heavy Israeli lobbying for "robust U.S. involvement" in curtailing Iran's development of nuclear capabilities. Former Prime Minister Ariel Sharon called Iran "the main threat to Israel"; Defense Minister Shaul Mofaz characterized Iran's completion of the enrichment process as the "point of no return." Israel and the U.S. were alleged to have been behind the Stuxnet computer worm, which in 2010 sabotaged the operating systems at an Iranian uranium enrichment plant. Intelligence experts suspect that the Mossad is responsible for the recent assassinations of Iranian scientists.
Since 2007, at least five Iranian nuclear scientists have been killed by bomb, gunshot or poison. The private U.S. intelligence firm Statfor reported that the Mossad killed nuclear scientist Ardeshir Hosseinpour. In 2010, Professor Massoud Ali-Mohammadi died when a motorcycle rigged with explosives detonated near his home. Darioush Rezaeinejad was shot outside his daughter's kindergarten by snipers on a motorcycle; Israel and the IAEA have asserted Rezaeinejad's involvement with work on a nuclear detonator. Der Spiegel reported that "an Israeli intelligence source" admitted Mossad responsibility for the murder. Purportedly, a nuclear scientist identified as "Dr. Boronzi" was later assassinated in the same location where Rezaei was killed. University professor and nuclear physics expert Majid Shahriari was the next to die. The Mossad and CIA are also suspected of being behind the attempted assassination of Iranian nuclear scientist Fereydoon Abbasi, who survived after would-be killers on a motorcycle reportedly affixed a magnet bomb to Abbasi's car door while he was driving. On November 12, a blast at an Iranian military base killed 17 people, including Brigade General Hassan Moghaddam, known as the "architect" of Iran's missile program. Commentators suggested that either Mossad or the CIA was behind the attack; a former Iranian government official stated that this and a similar 2010 incident were "part of the covert war against Iran, led by Israel." Some have reported that a joint Mossad/JSOC operation run by former U.S. Vice President Dick Cheney was responsible for a series of plane crashes in Iran that killed Iranian military personnel and individuals associated with the country's nuclear research facilities. In May 2009, a bomb was found on board Kish Air flight Y9-7030 MD-82, en route to Tehran.
The Iranian Intelligence Ministry has announced that it has evidence that the Mossad, CIA, and MI6 were responsible for the attacks. Encountering questions regarding Israel's involvement, one journalist states that, "[g]rinning suggestively, Israeli Defence Minister Ehud Barak vaguely told reporters, 'Israel is not responding.'" Some describe the assassination campaign as part of a "covert war" against Iran. Such allegations may have gained strength last week, when Iran reportedly arrested 12 CIA agents. High-ranking parliamentary official Parviz Sorouri announced that the agents were operating in coordination with the Mossad and other agencies to target Iran's military and its nuclear program: "The U.S. and Zionist regime's espionage apparatuses were trying to damage Iran both from inside and outside with a heavy blow, using regional intelligence services." Last week's news follows Hezbollah's announcement that it unmasked a CIA spy ring in Lebanon earlier this year. American officials admitted the truth of this allegation; Hezbollah MP Hassan Fadlallah lauded his group's victory over the U.S. and Israel in "the intelligence war." U.S. officials, in turn, uncovered an apparent Iranian scheme to bomb a Washington establishment, possibly in retaliation for the killings of Iranian scientists.
In November, Ali Asghar Soltanieh, Iran's envoy to the International Atomic Energy Agency (IAEA) asked the UN to take action against the assassination of the country's nuclear scientists. The Iranian government stated that the IAEA head had made the country's scientists into Mossad and CIA targets when the IAEA published the researchers' names in its new report on Iran's nuclear weapons program. Soltanieh said that this disclosure of the scientists' names violates the agency's rules.
Iran denies allegations that it is pursuing a nuclear weapon program. Last month, however, the IAEA released a report "presenting new evidence" to suggest that Iran is "secretly working to obtain a nuclear weapon." News items and editorials published by The Guardian, The New York Times, the BBC, and the Daily Telegraph appeared to support the IAEA's position. These views echo the substance of 2008 U.S.-EU-Canada trilateral meetings on Iran, during which the three delegations "agreed that Iran sought to undermine everything that the international community sought to achieve in the Middle East, and that its nuclear program and state sponsorship of terrorism constituted direct challenges to the international community and its norms of behavior."
Others dispute such pronouncements. In an interview last month with Democracy Now!, veteran investigative journalist Seymour Hersh compared the allegations regarding Iran's nuclear program to the WMD claims leading to the recent war against Iraq:
"It's just this — almost the same sort of — I don't know if you want to call it a 'psychosis,' but it's some sort of a fantasy land being built up here, as it was with Iraq, the same sort of — no lessons learned, obviously ... Cheney kept on having [JSOC] send teams inside Iran ... they would do everything they could to try and find evidence of an undeclared underground facility ... there's not much you can do in Iran right now without us finding out something about it. They found nothing. Nothing. No evidence of any weaponization ... no evidence of a facility to build the bomb. They have facilities to enrich, but not separate facilities for building a bomb. This is simply a fact. We haven't found it, if it does exist. It's still a fantasy.'"
Although Iran did investigate the possibility of making a bomb, Hersh stated, "they stopped in '03. That's still the American consensus. The Israelis will tell you privately, 'Yes, we agree.'" This position has been supported by Greg Thielmann, a former US State Department and Senate Intelligence Committee analyst, and by Robert Kelley, a nuclear engineer and IAEA inspector, who opined that the IAEA report "misleads and manipulates facts in [an] attempt to prove a forgone conclusion," and also "recycles old intelligence ... to bolster hard liners."
Additionally, some have pointed to an embassy cable reporting that new IAEA chief Yukiya Amano stated that he is "solidly in the U.S. court on every key strategic decision, from high-level personnel appointments to the handling of Iran's alleged nuclear weapons program." In a later cable, an official notes: "The coming transition period provides a further window for us to shape Amano's thinking before his agenda collides with the IAEA Secretariat bureaucracy.'" Hersh described U.S. efforts behind Amano's election as IAEA chief:
"We supported him very much ... He was considered weak by everybody, but we pushed to get him in ... He responded by thanking us and saying he shares our views ... it was just an expression of love. He's going to do what we wanted." Hersh added: "... inside the IAEA ... they're very bothered by the direction Amano is taking them.'"
Nevertheless, press reports note that embassy cables as late as 2009 revealed Israeli plans for "a large scale war" in the Middle East, "probably against Hamas or Hezbollah." Similarly, a 2005 cable (pre-dating the 2006 war between Israel and Hezbollah) revealed an "initial authorization" for an attack on Iran, and noted: "... it may not be possible to detect preparations for any military strike ... any attack order would be closely held."