2011-10-05 Greek 24h general strike proceeds among more scenes of police brutality #syntagma #greece #5ogr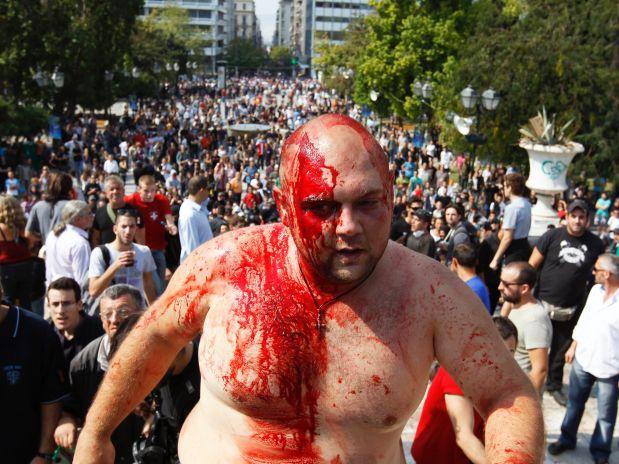 Today the Greek population is expecting more violent episodes against protesters around the country, as the second 24h general strike in a few months takes place. The estimates are that around 20 thousand people have stayed home in Athens alone: the strike was led by unions and called for in private and public sectors, including lawyers, teachers, state hospitals, air traffic controllers and public transport, who will operate under minimums to allow more people to reach protests. All day long people have been gathering in the iconic Syntagma Square, the center point of the movement in Athens, located right in front of Parliament. These actions are a result of the severe desperation of citizens around the country, who are being suffocated by the brutal austerity measures programmed by the Troika (IMF, European Central Bank and the European Commission). The latest news is that at least 30,000 civil servants will be laid off to try and reach the 7.5% public deficit benchmark, agreed for the second massive loan to take place (the figure is currently at 8.5%). This has led to the general notion that all the costs are being pushed onto the population, while the benefits of the bailout deal lie with the bankers, as ex-European Central Bank economist, Omar Issing, openly admitted to the New York Times: "Everyone knows this was a good deal for the banks [...] it will not help Greece at all."
The brutality with which these obviously unpopular reforms are being imposed by the state is incredible by EU standards: from the very beginning riot police have taken violence to another level (as the hundreds of videos and photos have shown, here is one of many examples), to the point of hitting an 8 year old girl. Today, much of the expected violence is already taking place. The initial reports on Twitter that photojournalist Tatiana Bolari had her teeth broken after photographing an arrest are confirmed by this picture: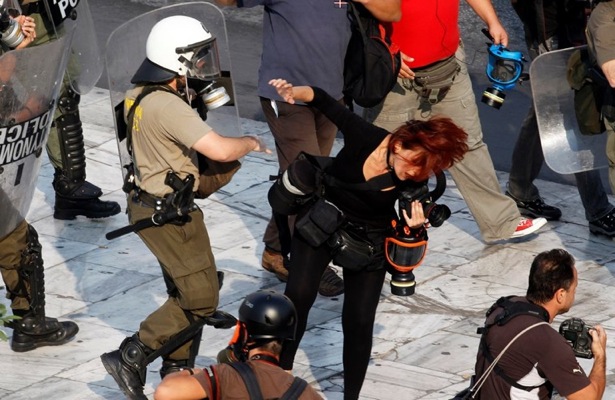 At least one other man has been injured after clashes in Syntagma Square, although the number will probably be much higher towards the end of the day. There are many reports that police are indiscriminately using tear gas against groups of protesters, as well as of radicals using molotov cocktails and rocks against government forces.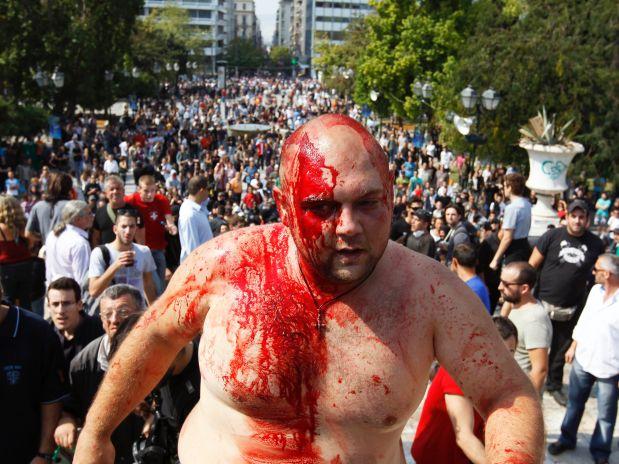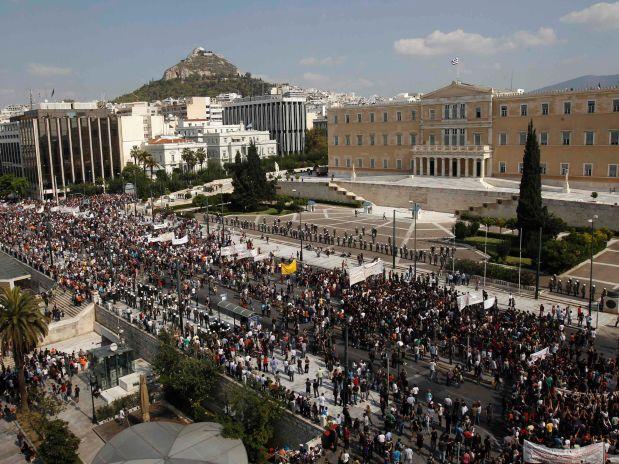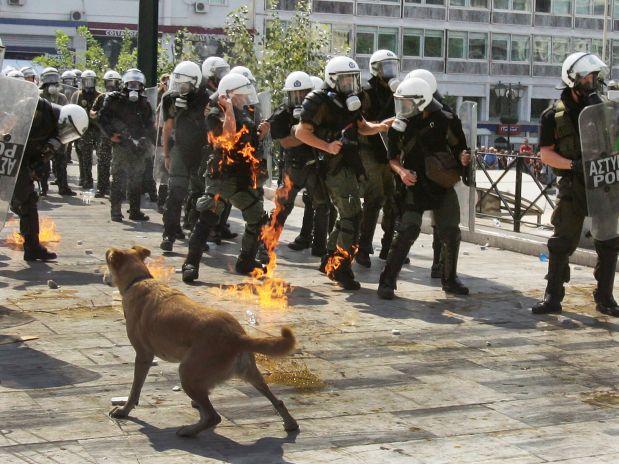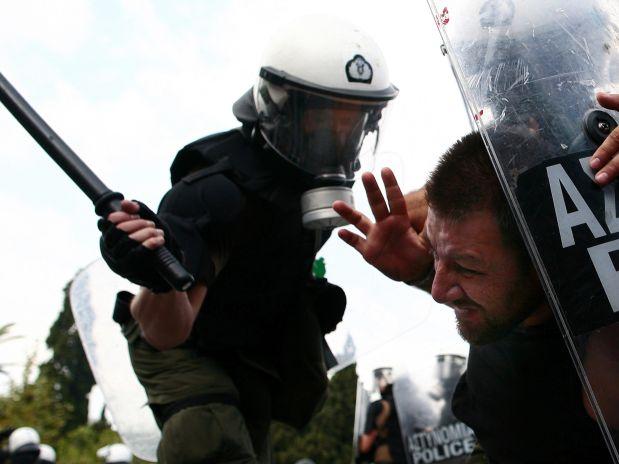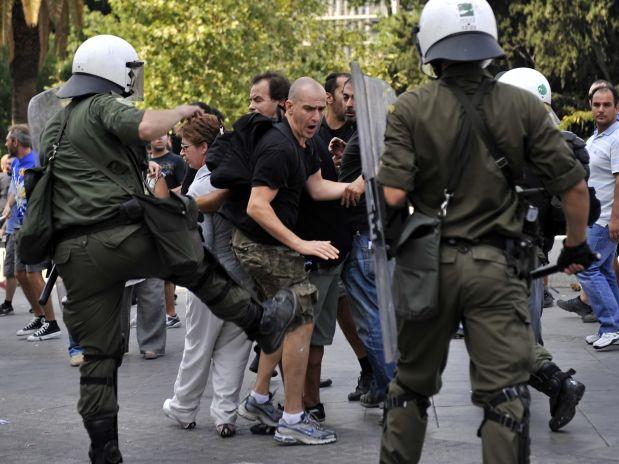 Police attacking peaceful women:

Χωρίς αντίσταση from ThePressProject on Vimeo.
Police throwing rocks at protesters:

The effect of this violence is devastating, as independent blog Roarmag.org warns: "The legitimation crisis is no longer limited to the government. It is the legitimacy of the oppressive state system that is now at stake. And the anger is shared left, right and center."
Visit the link below for a live feed of events in Athens:
http://www.wearechangegreece.com/?p=3745