2011-10-02 After high-profile killings, secret U.S. assassination squad emerges from the shadows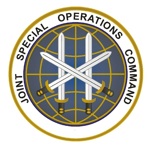 Based in Fayetteville, North Carolina, Joint Special Operations Command (JSOC) is America's secret army. Members of this clandestine team have recently made news for assassinating alleged al Qaeda operatives Osama bin Laden and Anwar al-Awlaki; reportedly, they were also responsible for the killings of hundreds of civilians in the 2002 "wedding party" incident in Afghanistan.
In 2009 the investigative reporter Seymour Hersh spoke publicly about this elite military agency. Hersh stated:
"After 9/11 ... the Central Intelligence Agency was very deeply involved in domestic activities against people they thought to be enemies of the state. Without any legal authority for it ... the Joint Special Operations Command -- JSOC it's called. ... They do not report to anybody, except in the Bush-Cheney days, they reported directly to the Cheney office. ... Congress has no oversight of it. It's an executive assassination ring essentially ... Under President Bush's authority, they've been going into countries ... and finding people on a list and executing them and leaving. That's been going on, in the name of all of us. ...
"It's complicated because the guys doing it are not murderers, and yet they are committing what we would normally call murder. ... In many cases, they were the best and the brightest ... Really fine guys that went in to do the kind of necessary jobs that they think you need to do to protect America. And then they find themselves torturing people. I've had people say to me -- five years ago, I had one say: 'What do you call it when you interrogate somebody and you leave them bleeding and they don't get any medical committee and two days later he dies. Is that murder?'"
Although the organization has only existed for a few decades, the Washington Post recently reported that, since the 2001 terrorist attacks, JSOC has killed more people and interrogated 10 times more detainees than the CIA. JSOC controls its own prisons in the Middle East; it also has its own drones, satellites, and intelligence division, and engages in psychological operations (PSYOP). With roughly 25,000 operatives, it's larger than the CIA, and takes its orders from a higher authority. Not only does the U.S. President provide JSOC with a "kill list," but he even allows JSOC to select its own targets for assassination. According to published reports, JSOC has received approval to conduct missions in more than a dozen countries.
JSOC prides itself on its secrecy. Its officers often do not wear uniforms, and in combat do not carry identifying information. As one operative boasted: "We're the dark matter. We're the force that orders the universe but can't be seen." Some aver that the Bush and Obama administrations have deliberately kept JSOC's missions secret from Congress and the public by using the Constitution's grant of presidential military authority in order to overlap military and intelligence operations. Admiral William "Fox" Fallon headed U.S. Central Command until several years ago, when he resigned under pressure. Said his colleague retired Marine General John J. (Jack) Sheehan, "When Fallon tried to make sense of all the overt and covert activity conducted by the military in his area of responsibility, a small group in the White House leadership shut him out ... Fox said that there's a lot of strange stuff going on in Special Ops, and I told him he had to figure out what they were really doing."
Since then, recent killings of high-profile targets have brought the secretive agency into the public eye. After tracking events at Osama bin Laden's compound in Afghanistan for five years, in May JSOC officers assassinated bin Laden at his Abottabad camp. This week JSOC again made news, this time for killing Anwar al-Awlaki and Samir Khan, two United States citizens in Yemen who had allegedly "inspired" attacks against the U.S. JSOC forces tracked the Americans for weeks, and on Friday launched airstrikes with armed drones, killing at least four people. In 2010 President Obama had approved the assassination of Awlaki, who reportedly is not the only U.S. citizen to appear on Obama's kill list.
This week's assassinations, however, sparked protest from some civil libertarians and legal scholars, in part because the U.S. had neither declared war on Yemen nor charged Awlaki with any crime. A U.S. citizen, the Yemeni-American cleric distributed English-language sermons via YouTube that called for jihad against the country of his birth. Though they have not publicly presented any supporting evidence in court, U.S. intelligence officials allege that Awlaki recruited for al Qaeda and inspired the individuals who carried out the Times Square bombing, the 2009 attempted Christmas Day bombing, and the shootings at Fort Hood. Some, however, say that the cleric's actual influence has been overstated.
Others note that the Fifth Amendment to the U.S. Constitution prohibits political assassination as a deprivation of life without due legal process. According to Jameel Jaffer at the American Civil Liberties Union, JSOC's "targeted killing program violates both U.S. and international law ... this is a program under which American citizens far from any battlefield can be executed by their own government without judicial process, and on the basis of standards and evidence that are kept secret not just from the public but from the courts ... It is a mistake to invest the President ... with the unreviewable power to kill any American whom he deems to present a threat to the country." Constitutional blogger Glenn Greenwald criticized the President for acting as "judge, jury, and executioner." Last summer, Awlaki's father filed a lawsuit in an attempt to prevent the Obama administration from killing his son without criminal charges or a court trial. While expressing some qualms about its decision, in December the government dismissed the suit, partly on the grounds that the court lacked authority to review the President's military decisions.
JSOC operatives have earned a reputation for being "the most dangerous people on planet earth." Its officers sometimes conducted 300 raids monthly in the Iraq war, and made as many as 1,000 kills in a year. During a 2001 fight, JSOC killed so many opposition forces that "truckloads" of bodies of enemy fighters were carted away afterward. In July 2002, reports surfaced that several hundred civilians, including members of a wedding party, were killed during a JSOC attack on the Taliban. It was reported that some members of JSOC were physically assaulting prisoners, starving and torturing them, and hiding them in secret facilities, as well as detaining female family members in their houses when male targets were not at home. Military commanders nonetheless expressed satisfaction with JSOC's 50% success rate in targeting the correct individuals and locations. However, in 2009 JSOC's commander, Adm. William McRaven, ordered a temporary halt to JSOC missions in Afghanistan, apparently due to increasing concern that the mounting civilian casualties jeopardized U.S. interests.
Nevertheless, under President Obama, JSOC's missions have not only increased in number, but have also diversified: reportedly, JSOC is currently collaborating with U.S. Immigration and Customs Enforcement and other domestic agencies.