2011-09-09 WikiLeaks Notes: Latest News on #Cablegate Releases & #WikiLeaks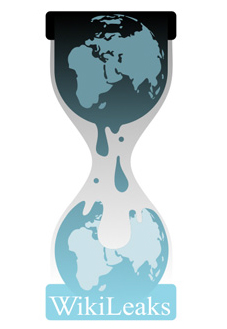 This is a "WikiLeaks News Update", a daily news update of stories that are obviously related to WikiLeaks and also freedom of information, transparency, cybersecurity, and freedom of expression. All the times are GMT.
10:20 PM A very comprehensive recent interview with Julian Assange by newspaper Russian Reporter where Julian discusses the strict bail conditions he is under, the financial blockade and other attacks against WikiLeaks, the possible return of the website's anonymous electronic drop box and the present and future of the organization overall…
- Update: Another interview, published today in the printed version of German newspaper Sueddeutsche Zeitung, titled Julian Assange and how he sees the world covers similar topics. In it Julian mentions OpenLeaks founder and former WikiLeaks spokesperson Daniel Domscheit-Berg's possible cooperation with the Grand Jury investigation against WikiLeaks:
Assange: [Domscheit-Berg] took cash, hardware, material by our sources, e-mails, software and archive material written by me with him. This all happened in context with a workgroup of the CIA working against us and with the investigations by a Grand Jury in Washington.
SZ: Are you trying to say that Daniel Domscheit-Berg was part of that operation?
Assange: I think that Domscheit-Berg is an informant for the police.
SZ: Do you know that or think that?
Assange: His name appears nowhere in the documents of the Grand Jury while my own and the names of other individuals from our organization are listed there.
Read the full interview here, courtesy of @HomoCarnula.
09:30 PM WikiLeaks' week of leaking Nigerian leaders: Nigeria's most recently released diplomatic cables, summarized.
Some of the cables detail the inner workings of Nigerian government, the corruption of its leaders and policies re, how the personalities clashed for one reason or the other. Indeed, one is now let into how the destiny of the nation is shaped. The reports are confessional stamens by the leaders.
For example, the cable said some officials in the office of the National Security Adviser once offered the United States Government full access to the biometric information stored in the international passports of Nigerians in 2007(…) via Vanguard
09:00 PM U.S. Government is the largest population control promoter in the Philippines, backed controversial Reproductive Health Bill, currently under consideration.
08:00 PM Indian newspaper Tehelka reports on WikiLeaks' latest releases concerning Kashmir that currently have "the political leadership running for cover":
What was being known in whispers or left embargoed by the local press has now come out in printed words in almost 1100 Kashmir cables leaked by Wikileaks recently.
07:40 PM A spokesman to Zimbabwe's ruling party Zanu-PF referred to WikiLeaks' revelations about private encounters between party officials and U.S. diplomats as disturbing and demoralising and hinted at a possible investigation as a result, according to press reports:
"One of the cables said central bank chief Gideon Gono told a US ambassador that Mugabe has prostate cancer and was advised by doctors in 2008 that he had less than five years to live.
In another cable, indigenisation minister Saviour Kasukuwere allegedly told former US ambassador Tom McDonald that Mugabe and his cronies should 'phase out of their leadership role.'" via APF
07:15 PM An interview with WL Central writer icon, by antiperson. Topics include coverage of the latest WikiLeaks releases by bloggers and in the mainstream press:
"I believe bloggers will be the driving force, and Twitter users. There is a larger number of us going through cables and tweeting the results. It takes a while to recognize the patters, and to familiarize yourself with the style, so that you are able to find some interesting keywords, and stories. At present, it is mainly journalists from smaller, regional news outlets who seem to be receptive to cablegate coverage. The main stream press is far more lethargic, and waits for the story to be advertized or promoted by others first."
07:05 PM Parody: Julian Assange Agrees to Pose for Playgirl. An hilarious take on the relation between the press and Julian Assange by spoof newspaper 'The Washington Fancy'.
"NYTimes: Mr. Assange, you've been voted Newsweek's Man of the Year, you've been awarded the Sydney Peace Medal, and you're nominated for the Nobel Peace Prize. Is it true that you hate democracy?
Assange: Why would–? Do you know what democracy means?
NYTimes: It means following rules, sir."
05:00 PM cablegatesearch.net is now hosting Cablegate in its unredacted form.
This so those mentioned can see what is said about them easily and so media who abused our redaction contract can be held to account., WikiLeaks wrote in a twitter message yesterday.
Another two messages on the WikiLeaks twitter account draw attention to the deletion of the phrase "Tymoshenko hid her wealth in property and investments in the UK" from one of the cables by newspaper The Guardian.
The other tweet - Here is an example of "Cable cooking" from the Guardian. There are hundreds more. linked to a Counterpunch article from February, entitled Cable Cooking and the War on Assange denouncing and weighing in on the deletion:
"Why is Harding protecting Mrs. Baturina?
He does it again in cable 08KYIV2414, which chronicles a conversation between the Ukrainian businessman Firtash and the US Ambassador. Harding deleted one curious sentence: "he added that Tymoshenko hid her wealth in property and investments in the UK".
Perhaps he did it with an eye toward British libel laws, the strictest in Europe? This explanation was suggested by several kind readers of my report in Counterpunch. Not likely. This consideration might justify deletion on The Guardian site, but in no way it would explain why Harding had to upload his redacted version to the Wikileaks site as well – but he did."
Update: Another tweet on this subject, linking to a U.S. Embassy cable about the semi-annual meeting of the Arab League Boycott group reads Guardian doesn't want you to know that Merrill Lynch and Estee Lauder were on the Arab League boycott list.