2011-07-20 WikiLeaks Notes: Latest News on #Cablegate Releases & #WikiLeaks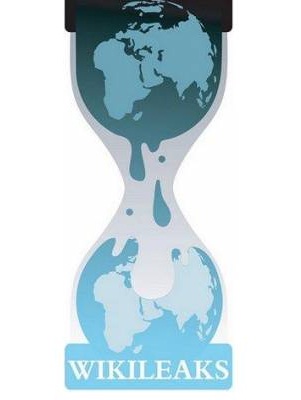 This is a "WikiLeaks News Update", a daily news update of stories that are obviously related to WikiLeaks and also freedom of information, transparency, cybersecurity, and freedom of expression. All the times are GMT.
New cable(s) were released today.
08:40 PM Haiti Liberté journalist Dan Coughlin weighs in on the impact of WikiLeaks revelations in the country.
The release of secret U.S. Embassy cables has provoked a maelstrom in Haitian politics, threatening the approval of a prime minister-designate, damaging the career of a leading right-wing politician, and throwing Haiti's tiny and ultra-rich elite into a paroxysm of public mea culpas., he writes.
Bernard Gousse, President Martelly's choice for prime minister, responsible for persecuting Aristide supporters during his time as a Justice Minister is now facing decresed parliamentary support and Haitian businessman Fritz Mevs addressed a letter for apology to Senator LaTortue for statements of his contained in the diplomatic cables.
Haiti's real enemy and the true source of insecurity [was] a small nexus of drug-dealers and political insiders that control a network of dirty cops and gangs that not only were responsible for committing the kidnappings and murders, but were also frustrating the efforts of well-meaning government officials and the international community to confront them., he told U.S. Ambassador Foley in 2005.
The letter sees him praise individuals he had described as narco-traffickers and kidnappers in 2005, Dan Coughlin points out.
07:40 PM Turkmenistan-Afghanistan-Pakistan-India (TAPI) natural gas pipeline largely favored by the United States and India over the Iran-Pakistan-India (IPI) 'peace' pipeline, which would operate to the same effect but is according to cables 'stalled under U.S. pressure'. via The Hindu
03:35 AM The ACLU's lawsuit challenging the U.S. Government's decision not to declassify 23 widely distributed diplomatic cables following a FOIA request was met with an evasive response:
Last week, we received the government's initial response to our lawsuit; it demonstrates just how far they are willing to go to evade responsibility.
First, the government denies that we even asked for State Department cables in our FOIA request. Instead, they argue that we only requested what we claim are State Department cables. Of course, while insisting that the American people are not entitled to know whether the leaked cables are authentic, the government has simultaneously aggressively pursued the alleged source of the cables.
The government also assured us that even if we had requested what are in fact State Department cables, those cables do not "describe federal government activity."
02:25 AM WikiLeaks cables suggest serious shortcomings in Cambodia's willingness to abide by human rights treaties – and China's continuing influence in the country. via The Diplomat
Facing pressure from the Chinese Government, Cambodia ultimately deported a group of Uighur asylum seekers in 2009, disregarding international refugee protocols.
The deportation was followed by a contritbution of $1.2 billion in bilateral aid from China.
01:50 AM "Dr. Paul Farmer, who has worked in Haiti for nearly three decades and now serves as the the U.N. deputy special envoy for Haiti, discusses how U.S.-backed coups and neoliberal programs have not only subverted Haiti's democracy, but also seriously weakened its public health." via Democracy Now !
00:00 AM * Updated: Fourteen people arrested in the U.S., suspected of being in connection with the group that carried DDoS attacks on Paypal's website as a form of protest against the financial blockade that has been imposed on WikiLeaks.