2011-07-01 WikiLeaks Notes: Latest News on #Cablegate Releases & #WikiLeaks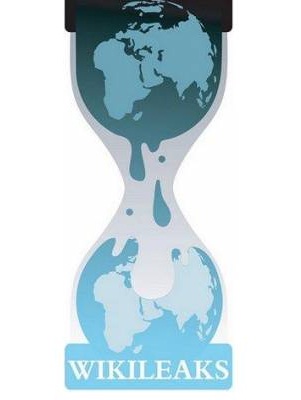 This is a "WikiLeaks News Update," constantly updated throughout each day. The blog tracks stories that are obviously related to WikiLeaks but also follows stories related to freedom of information, transparency, cybersecurity, and freedom of expression. All the times are GMT.
10:25 PM Cable on U.S.-Panama Express Rendition Program dissected.
07:45 PM Wikileaks just made an important announcement on twitter:
Stay tuned for important news regarding the attack on WikiLeaks by VISA, MasterCard and others
Update: This was after legal action against the financial institutions had been announced by Kristinn Hrafnsson in Brazil.
06:20 PM The Wikileaks you missed: Foreign Policy sums up four months of secret diplomatic cable releases on Thailand, Haiti, India, Pakistan, Peru and Japan.
05:30 PM Apparently, while in Brazil, Kristinn Hrafnsson claimed Wikileaks has something to reveal about Visa and Mastercard.
A write-up on his talk at the 6th International Congress of Investigative Journalism with the participation of the founder of A Pública, Natália Viana, can be found here.
05:15 PM Support Bradley Manning and whistleblowing! Click here to help fund a Bradley Manning billboard in Kansas, help raise awareness about the importance of whistleblowers.
02:15 PM The FBI's increasingly invasive conduct remains unscrutinized, often leading to cases of abuse of power. Kevin Gosztola draws attention to five outrageous situations where individual privacy and liberties have been unjustly compromised, including the targeting and harassment of Wikileaks supporters.
12:40 PM The Guardian offers an engaging account of the involvement of Venuezuelan Catholic bishops in an attempt to overthrow president Hugo Chávez in 2002, exposed by Wikileaks:
...Among the latest revelations to emerge from WikiLeaks is that, in 2002, as plotters in Venezuela's capital Caracas were liaising with the US authorities about the conspiracy to topple President Hugo Chávez, the leaders of the Catholic church in that country were defying the instruction of Pope John Paul II to desist from having anything to do with the coup d'état. Instead they threw their lot in with Pedro Carmona, the extremist rightwing businessman, who took office for less than 48 hours during a brief military coup in April 2002.
12:00 PM UNESCO's field office in Brasilia is suspected of illegally obtaining funds from Brazil's Ministry of Health according to diplomatic cables Wikileaks' partner A Pública has released this week:
Beginning in 1998, and with a major increase in 2003, the Brazilian Ministry of Health by-passed government hiring restrictions by contracting with UNESCO and UNDP to provide employees for programs for Brazil's Ministry of Health, an activity that is outside UNESCO's mandate. The sums involved were large and have made up at least one-third of UNESCO's global extra budgetary funding resources.
Also documented are the organization's unsuccessful efforts to convince the U.S. the Executive Board should abandon its investigation into said irregularities.
In a cable dating from 2006 UNESCO's office in Brasilia is specifically accused of fraud and money laundering. It is reported that a large amount of money was being paid for travel services that were later canceled:
...in a period of less than a year, UBO paid some $60 million for travel services, allegedly involving 30,000 (thirty thousand) travel missions for its employees. We further learned that of these paid travel missions, there has been an average of one thousand cancellations per month. [John] Parsons [Director of UNESCO's Internal Oversight Service] raised the rhetorical question whether the suspiciously high number of travel missions and cancellations had become a form of 'money laundering'.
UNESCO representatives in Brasilia have refused to comment on this information and won't reveal the amount of money obtained from the government.