2011-06-15 WikiLeaks Notes: Latest News on #Cablegate Releases, #WikiLeaks & More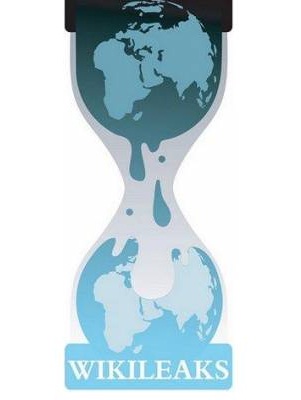 This is a "WikiLeaks News Update," constantly updated throughout each day. The blog tracks stories that are obviously related to WikiLeaks but also follows stories related to freedom of information, transparency, cybersecurity, freedom of expression, and sometimes the national security establishment of the United States because each issue/topic helps one further understand WikiLeaks and vice versa.
All the times are EST. You can contact me at kgosztola@hotmail.com with any news tips. Twitter username is @kgosztola. Also, if you are looking for some insightful discussion of stories related to WikiLeaks, I encourage you to check out the catalog of podcasts posted here at WL Central from the "This Week in WikiLeaks" show I produce every week.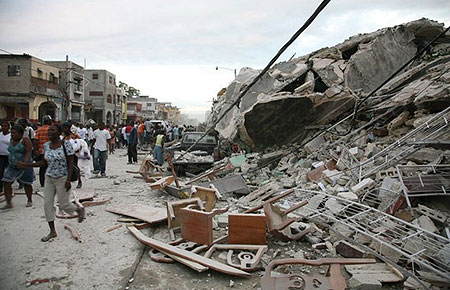 10:50 PM One more WikiLeaks Haiti news item to draw your attention to. This is a post by Dan Coughlin at The Nation that highlights how a cable was sent out in 2005 by a diplomat that in one sentence read, "The last thing Haiti needs now is an earthquake."
10:45 PM At ACLU's "Blog of Rights," a post on why surveillance programs should not be kept secret.
10:40 PM Jillian C. York of EFF with "This Week in Internet Censorship" -- key news item is the crackdown on "Anonymous" in Turkey, Spain
10:30 PM Privacy bill introduced in the US Senate: Sen. Al Franken and Sen. Richard Blumenthal unveil the Location Privacy Protection Act of 2011 that would require Apple, Google and other third-party developers that create apps for iPhone & Android to request access before collecting and sharing a user's location.
8:50 PM Here at Netroots Nation 2011 conference in Minneapolis, Minnesota in the United States. I am representing WL Central and OpEdNews.com. And, of course, wearing my Nation ball cap to support the magazine which gave me a fine home for the past five months.
I may run into some people from the Nation family while I am here. Also, looking forward to meeting some people from the Firedoglake.com crew.
More WikiLeaks news updates soon. And stay tuned here for the latest on the WikiLeaks grand jury hearings.
8:30 PM Activists protesting in support of those subpoenaed to appear before the WikiLeaks grand jury note how appropriate that 94 years ago the Espionage Act passed. They tweet the Espionage Act document.
8:25 PM La Jornada has been a WikiLeaks media partner for months and continues to cover the Mexico cables. The latest article on the cable look at four battles in areas of heavy traffic between army and drug gangs, which the US consulate in Nuevo Laredo reported.
And, it looks like the cables come from the time when the long-predicted breaking of a truce between the cartel of the Gulf and Los Zetas in Tamaulipas occurs creating a new turning point in the drug war.
8:15 PM Greek newspaper Ta Nea continues to cover Greek cables. This article is on Greece & Cyprus.
8:10 PM Freedom Against Censorship Thailand blog publishing Thailand cables here.
8:05 PM El Comercio with more cables from Peru. This batch deals with US attitudes toward the government of Alejandro Toledo.
7:55 PM AP's report on the grand jury hearing today features good quotes from David House and his lawyer Peter Krupp. Most of the questions the grand jury tried to get House to answer centered on Bradley Manning. There were none on Julian Assange but House said the Justice Department is "frantically trying to link Bradley Manning and Julian Assange, and they're casting a very wide net."
And, Krupp "accused prosecutors of using the grand jury to trample on House's right to freely associate with Manning or other WikiLeaks supporters."
7:50 PM Jane Hamsher and Lt. Dan Choi ran into Lynndie England's associate while at the WikiLeaks grand jury. Here's the story on that.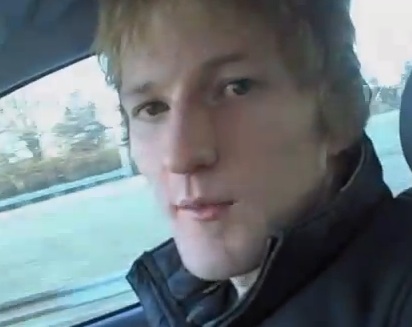 7:10 PM David House invokes his Fifth Amendment rights, refused to answer questions. Beginning at 4 pm ET, he was asked questions. It appears he did not answer them and at 5 pm ET he read the statement in the news advisory, which the Bradley Manning Support Network just released to the press.
The news advisory explains that House was taking notes. The grand jury initially tried to prevent him from taking notes. That is what led to a recess taking place until 4 pm, when House finally went before the grand jury to testify.
Also, some news related to Firedoglake's Jane Hamsher. She drove House to the grand jury (as Marcy Wheeler joked, "Target of Exec Power overreach? Jane's your cabbie!" And, Lt. Dan Choi went along with Hamsher and House.
Lt. Dan Choi recently was detained during the Moscow Pride Parade as he and Andy Thayer went over to support gay and lesbian rights in Russia. He has been an ardent supporter of the repeal of "Don't Ask, Don't Tell." And, in many cases, his fiery activism and acts of civil disobedience pushed the Obama Administration to finally move toward doing away with DADT.
He tweeted, "I am honored that David House is wearing my shirt during grand jury testimony."
And later, Hamsher sent out this update: "US attorney guards told me & @ltdanchoi 2 leave, locked doors & wouldn't let Lyndee Englund associate leave building 2talk w us."
5:50 PM David House out of grand jury meeting. Catching a plane. More soon.
5:40 PM Nothing from David House (@lockean) on Twitter. Grand jury must still be meeting. Protest against the grand jury to begin soon. Follow @CivicCounsel for the latest.
5:20 PM The Nation in its collaboration with Haiti Liberte, a partner with WikiLeaks on the Haiti cables, covers "The Earthquake Cables."
5:15 PM Graffiti in support of WikiLeaks in Beirut here