2011-06-06 WikiLeaks: The Ireland Cables | Roundup of Coverage in the Irish Independent | Day Four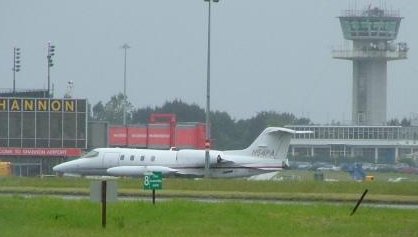 Friday 3rd June was Day 4 of the Irish Independent's Irish Wikileaks releases. (See roundups of Days Three, Two and One.) After three days of drive-by reportage on the Irish cables, during which - with exceptions - the documents were mined for unexceptional confidential opinions of Irish policians, The Independent finally broached the story for which Irish followers of Wikileaks news were waiting.
The paper was scooped by the national broadcaster, RTE, which ran on Thursday night a half-hour segment (starts at 14:50) during its investigatory feature, Prime Time, on the Wikileaks Shannon Airport cables (early cables for which were reported on by the Guardian, and analysed by WL Central here). The morning of Thursday, some of the cables dealt with by both outlets had been released on the Wikileaks website, and so it was possible to read them already.
The paper has, as described in previous WL Central roundups, been posting some of its daily content online, presumably so as to entice readers to buy a newspaper. In the days before Friday, and since, this has meant that some of the most significant stories have been posted online for everyone to read. Curiously - given that the Shannon airport stories were the ones that had already generated the most attention internationally and domestically - only one story was posted online on Friday, and it had nothing to do with Shannon airport. The story - important in its own right - highlights revelations in the cables about the child sex trade in Ireland, and failures of the Health Service Executive to adequately care for minors in this regard. One cannot fault the Independent for leading with this story online, but one wonders why the Shannon stories had to be effectively withheld from the international audience, and from posterity, by being confined to a single day print edition.
Furthermore, based on the information that came to light on Thursday, Friday's Independent coverage was markedly selective. An article by Harry Browne on Counterpunch details the content of a cable that was seen by both RTE and the Independent, but saw publicity from neither. (Browne's article has been reposted on WL Central, here.)
The Friday articles suffered from the now familiar pitfalls of the Independent's Wikileaks coverage. The source material, by which readers can check on the veracity of the reports, remains unavailable. The selection criteria for stories is often skewed in favour of headlines, instead of opting for a broad picture of the diplomatic state of play. Since the discernment of the most telling information that comes to us in the cables requires some subtlety and appreciation for broad patterns in US-Irish relations, the material in the Independent seems at best like old news and at worst like mere gossip. This has led to the usual perfunctory echoes among the professionally opinionated, never known to look a malicious rumour in the mouth, and for whom a lack of adequate research is apparently a great professional asset.
Certain of the pieces in Friday's edition were strong in the stance they took on Shannon rendition flights. Notably, Eamon Delaney's piece on page 33 and Don Lavery's piece on page 25 mince no words. However, the brevity of the reports militates against a full and informative account of the events at hand. As Browne argues the record on Shannon remains incomplete, despite the full access granted to the Independent. Furthermore, it is difficult not to detect a note of opportunism in the Independent's suddenly strong awareness of human and due process rights, given that the relative silence of the Irish press on what is now a ten year old issue has been partially responsible for smothering public awareness of the suspicions of rendition flights.
In another report, the Independent claims to be breaking news on the history of the two former detainees from Guantanamo now settled in Ireland. It is therefore evident that nobody in the Independent was aware of April's Guantanamo Files releases, in which the personal files of both Uzbekistan nationals, Oibek Jabbarov and Shakhrukh Hamiduva, have been published since late April. Once again, Irish readers who rely on the domestic press are worse off than those who bypass it on the internet.
Online Articles
The following is the article the Independent made available on its website.
Kids in HSE care ended up working in brothels
BY TOM BRADY AND SHANE PHELAN
Children have been going missing from State care and ending up working as sex slaves in brothels for at least three years, leaked US embassy cables reveal.
Offline Articles
The vast majority of Friday's articles, some of which treat of the most important issue raised in the cables - the Shannon airport military stopover - were not featured on the Independent's website. No explanation was given for this omission; the most important articles have been posted online for all other days. WL Central would be only too happy to link to the Independent's stories, if they were online. In their absence, it is our duty to inform readers that scans of the articles continue to be made available by an apparently dedicated Irish reader of Wikileaks, on IrishIndoLeaks.
FF turned blind eye to US 'torture flights'
BY SHANE PHELAN
SUCCESSIVE Fianna Fail governments refused to properly investigate allegations that Shannon Airport was being used by the CIA to illegally transport terror suspects, leaked US embassy cables reveal.
Spook speak for kidnap, smuggling and torture
BY DON LAVERY
'EXTRAORDINARY rendition' is a polite term for CIA agents kidnapping suspected terrorists in countries outside America, smuggling them to hidden prisons around the world where they could be questioned and tortured.
Government refused to grant US soldiers any special status
BY TOM BRADY
IRELAND fought off pressure from the US government to grant special status to American troops passing through Shannon Airport on their way to Afghanistan and Iraq.
Airport talks kept quiet 'for fear of anti-war protests
BY SHANE PHELAN
THE previous government insisted negotiations over an agreement to allow all Irish passengers uninterrupted passage through American airports be kept secret because it feared anti-war protestors could "make mischief" if word of the talks leaked out.
Cabinet divided on resettling of former Guantanamo inmates
BY SHANE PHELAN AND TOM BRADY
Serious divisions existed within the government ove whether Ireland should resettle freed Guantanamo Bay detainees, leaked US embassy cables reveal.
Fears for 'psychologically damaged' detainees sent here
BY SHANE PHELAN
FROM Guantanamo Bay to Ballyhaunis, Co Mayo - the harrowing story of two former Guantanamo Bay detainees who have been resettled in Ireland can be told for the first time today.
Irish firm blocked from exporting lasers to Iran over missile fears
BY SHANE PHELAN
A CONTROVERSIAL Irish aviation firm was stopped from exporting laser-cutting equipment to IRan amid fears it was ultimately bound for a company linked to the country's ballistic missile programme.
Cullen: Ryanair's takeover bid not tolerated
BY SHANE PHELAN
A FORMER minister told America's top diplomat in Ireland the government would do everything in its power to stop Ryanair from taking over Aer Lingus, according to a leaked US embassy cable.
Gilmore under fire over Lisbon views
BY FIONNAN SHEEHAN
TANAISTE Eamon Gilmore's reputation as a 'straight talker' came under continuous fire yesterday as he was accused of saying on thing in public and another in private.
How the scourge of people trafficking grew in Ireland
BY SHANE PHELAN
IRELAND has been an established people trafficking destination and transit country for at least a decade now. But it is only in the past three years that authorities have found firm evidence tha trafficking is not just confined to adults and that children are also ending up in the sex trade too.
US official intervened to secure release of kidnapped priest
BY SHANE DORAN
A KIDNAPPED elderly Irish missionary was only released after a top US official told his captors the incident threatened to derail the entire peace process in the Phillipines.
Diplomats horrified plane deal awarded to Boeing rival
BY SHANE PHELAN
THE American embassy engaged in furious behind-the-scenes lobbying of govenment ministers and the chief executive of Aer Lingus in an unsuccessful bid to secure a $1bn (€698m) contract for a US aviation firm, leaked US embassy cables reveal.
'Only the IRA had discpline to keep £26.5m off streets'
BY TOM BRADY AND ADRIAN RUTHERFORD
THE Government knew the Provisional IRA was responsible for the stg£26.5m Northern Bank robbery because no other group had the discipline to avoid spending some of the cash in the months after the raid, a leaked diplomatic cable reveals.
Businessman suspected of heist role
BY TOM BRADY
A PROMINENT businessman alleged to have been heavily involved in the laundering of several million pounds sterling stolen by the Provisional IRA from the Northern Bank in Belfast has been described as "an enemy of the State".
Robbery came close to killing off peace process
BY TOM BRADY AND ADRIAN RUTHERFORD
IT was the terrorist crime that almost torpedoed the peace process. Massive bombings had scuppered previous ceasefires but behind the scenes the talks were never fully derailed.
US believed party was a spent political force
BY ADRIAN RUTHERFORD
The US wrote off Sinn Fein as a spent force in the Republic - two years before its 2011 election success.
Adams' denial of IRA links to crime 'absurd'
BY ADRIAN RUTHERFORD
CLAIMS by Sinn Fein president Gerry Adams that there was no link between republican activity and criminality were privately branded "absurd" and "disingenuous" by the top US diplomat in Ireland.
Top Republican favoured by US Embassy
BY TOM BRADY
LEADING republican Rita O'Hare was a big hit with the US Embassy in Dublin where she was seen as an important player in the peace process, leaked diplomatic cables reveal.
Official hailed Assembly as a 'daily miracle'
BY ADRIAN RUTHERFORD
A SERNIOR civil servant descvribed the Northern Ireland Stormont Assembly as a "daily miracle".