2011-05-27 Bulgarian PM: "I don't read WikiLeaks... I don't read tabloids"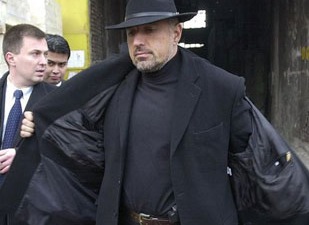 Bulgarian PM Boyko Borisov refuted yesterday the Wikileaks revelations about his past ties to organized crime, metamphetamines traffic and his dependence from a shady businessman from Lukoil.
"I don't read Wikileaks" - he said before the media in The Hague, Netherlands, on 26th of May, where he opened the 7-th international meeting of Bulgarian media, organized by the Bulgarian news agency BTA.
Asked by journalists about his comment on the cable content, published by the Bulgarian web site Bivol.bg, the local Wikileaks partner, Borisov acknowledged he phoned the US Ambassador James Warlick, who said that the Wikileaks publications are "based on unconfirmed sources and it was futile to comment on them".
"As far as I know, they have not published anything positive about anybody yet. They also cite tabloids publications and comments of various political parties," Borisov said. "I don't read tabloids" - he concluded.
Later the same day, the US Embassy published a statement saying that "It is important to keep in mind that diplomatic cables are often preliminary and incomplete analyses of international affairs, and should not be seen as official representations of U.S. foreign policy"
US Ambassador to Sofia, Jonh Beyrle wrote the said cable on Borissov on May 9, 2006. The report's confidentiality level is listed as SECRET/NOTFOR (NOT FOR FOREIGNERS), only one level below the highest TOP SECRET level, not available to Wikileaks.
The cable is one of the few from a total of 978 reports sent from Sofia, that have been checked and approved simultaneously by the Embassy's political, military and security advisors, not just Ambassador Beyrle.
Bayrle wrote Borisov is linked in the past to "oil-siphoning scandals, illegal deals involving LUKoil and major traffic in methamphetamines. Information from SIMO tends to substantiate these allegations."
SIMO remains so far a mysterious source. A check of the Wikileaks site where about 13000 cables have been published so far, found only 4 mention of SIMO. It appears to be an agency related to the security and information domains, participating in the Legal Enforcement Committee of the Ambassador, together with other known US agencies such as DEA.
According to the cable "Borisov is alleged to have used his former position as head of Bulgarian law enforcement to arrange cover for criminal deals, and his common-law wife, Tsvetelina Borislavova, manages a large Bulgarian bank that has been accused of laundering money for organized criminal groups, as well as for Borisov's own illegal transactions. Borisov is said to have close social and business ties to influential Mafia figures, including Mladen Mihalev (AKA "Madzho"), and is a former business partner of OC figure Roumen Nikolov (AKA "the Pasha")."
The cable further reveals that Borisov makes discrete visits to the Russian Embassy, all while seeking recognition and public support from the US for his political ambitions.