2011-05-14 This Week in WikiLeaks - Atty. Jim Fennerty on Grand Juries as a Tool for Political Repression #StopFBI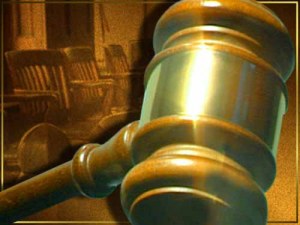 Edited podcast now posted.
There are three high profile federal grand jury investigations. For each one, the argument could be made that the grand jury is chilling political action or seeking to criminalize people for associating with certain groups that are not charged with committing any crimes but instead are unsavory and illegitimate to the government.
The investigations being referred to are the investigation into Anonymous that is based in San Jose, California, the investigation into antiwar and international solidarity activists that is based in Chicago, Illinois, and the investigation into WikiLeaks that is based in Alexandria, Virginia.
Joining the "This Week in WikiLeaks" show this week is Jim Fennerty, who is a Chicago-based attorney defending the activists who were raided by the FBI in September of last year and now face a grand jury investigation. He is with the National Lawyers Guild and will be here to talk about his work defending the activists and will talk about the grand jury process and what those following the WikiLeaks might see happen in Alexandria as the investigation moves forward.
To listen to the show, click play on the widget below:
You can also listen to the show by going to this page. The podcast will appear in the list of "CMN News" episodes. Click the latest "This Week in WikiLeaks" episode and download. (The podcast can also be downloaded off of iTunes by searching for "CMN News" and then downloading the latest podcast.)
For WLCentral's coverage of the grand jury investigations, click here.
For more on the repression of activists in Chicago, Minneapolis and the greater midwestern United States, visit the Committee to Stop FBI Repression website.
Following Fennerty's interview, you will hear a bit of commentary and short discussion of this WikiLeaks confidentiality agreement that is being used to further isolate and delegitimize the organization. There will be a few updates on top stories from the week as well.
The podcast is a shorter podcast this week because a special podcast debate on the leaked WikiLeaks confidentiality agreement will be posted in the next few days.
As always, if you have any ideas for future guests, shoot me a message on Twitter [@kgosztola] or to my email, which is kgosztola@hotmail.com.