2011-04-28 Putin to bulgarian PM: Bulgarians "risk being cold" this winter if they don't advance russian energy projects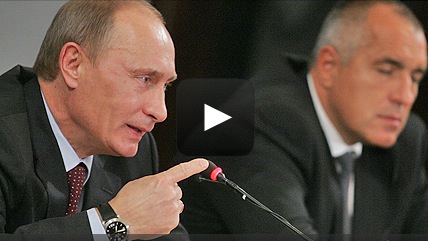 A set of cables about Bulgarian energy business, published by the Wikileaks media partner Bivol.bg, discloses a realm of "energy mafia", murky intermediaries, connected with organized crime, and Russian financial interests.
The cables reveal how Russia was blackmailing Bulgarians to advance the construction of new pipelines for Russian gas and oil, and of a new nuclear power plant in Belene (the only Russian project of this type in EU).
Describing his September 1, 2009, meeting with Putin in Gdansk, Borissov said Putin implied (in an off-the-record remark) that Bulgarians "risk being cold" during the upcoming winter if Borissov did not move forward with the projects.
Bulgaria is 100% dependent from Russian gas and nuclear fuel and was the most affected country during the gas supply cuts in 2009.
Translation of the full analysis by Bivol.bg will follow shortly.