2011-04-08 Vote for Julian Assange (Again) in The 2011 TIME 100 Poll, closes April 14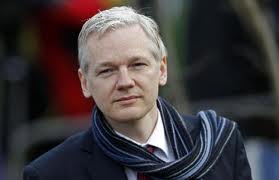 Vote for Julian Assange in The 2011 TIME 100 Poll, here!
As of today, April 8, 2011, Julian Assange is ranked number 8, behind Susan Boyle at number 4, Beyonce at number 3, Jay Chou at number 2 and Rain at number 1. Bradley Manning is ranked at No. 38 out of 203 nominees. The poll asks its readers to: "Cast your votes for the leaders, artists, innovators, icons and heroes that you think are the most influential people in the world. The winner will be included in the TIME 100. Voting closes on April 14."
In last year's Time Person of the Year poll, Julian Assange was the clear readers' favourite, 148,383 votes ahead of the runner up. (Bradley Manning did not receive a nomination for Person of the Year 2010.) Time ignored the readers votes and chose the tenth placed Facebook CEO, Mark Zuckerberg. Julian Assange received 382,026 votes, and a 92% average rating, Zuckerberg received 18,353 votes and a 52% average rating. As pointed out by many, Assange's organization takes information from public organizations and gives it freely to private citizens, while Zuckerberg's takes information from private citizens and sells it to public organizations. The distinction was famously acknowledged by Time managing editor Rick Stengel as: "While Assange attacks big institutions and governments through involuntary transparency with the goal of disempowering them, Zuckerberg enables individuals to voluntarily share information with the idea of empowering them. Assange sees the world as filled with real and imagined enemies; Zuckerberg sees the world as filled with potential friends."
In defending the move, Stengel said he felt that "When I make the choice, I think of [what] has actually affected people's lives the most [in] the past year. Five years from now, who's going to look smart? Julian Assange has been in the news a lot lately. I think five years from now, he'll be an asterisk. If you really wanted to, [you would] make [leaker] Bradley Manning. Julian Assange was the wine bottle, and Bradley Manning supplied the wine. In the grand scheme of things, it will be a footnote to history." He did not however, supply any information in the interview addressing why Bradley Manning was not nominated for Person of the Year, despite his stated opinion that Manning was the real newsmaker.
Last year as the Time Person of the Year vote concluded, Assange was in solitary confinement in a jail in London. Now, as fellow Time 100 nominee Bradley Manning continues in solitary confinement, Assange awaits an appeal trial on July 12 and 13 against his extradition. If it fails, it will most likely result in him being in solitary confinement again, this time in Sweden.
See more WL action for Wikileaks and Julian Assange, here.