2011-04-05 Netherlands foreign minister expresses willingness to extradite Rop Gonggrijp to US (Updated)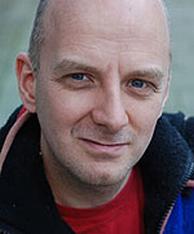 Update: Rop Gonggrijp writes on his blog: "It may be good if we all take a deep breath and get grounded a bit here. There are no new events other than the justice minister in The Netherlands providing rather obvious answers to questions from MPs. I really don't think the minister giving perfectly predictable answers should be news. There is, as of yet, no indictment. Let alone an extradition request. I helped publish a video documenting war crimes. My lawyers and me have absolutely no idea what crime they could even charge me with. If they indeed want something from me, the prosecutors are likely facing the same problem.
"So there may very well never be an extradition request, just a very long period of nothing much happening. Which doesn't mean this isn't something to worry about or keep a close eye on. But it's probably not worthy of getting in a nationwide or even global frenzy over just yet."
---
Uri Rosenthal, Minister of Foreign Affairs in the Netherlands, responded to questioning from Green MP Arjan El Fassed by saying that he does not rule out extradition of Rop Gonggrijp (pictured left) to the US.
Rop Gonggrijp is one of five private citizens who have had their personal online information subpoenaed by US federal prosecutors in relation to the release of the Collateral Murder video one year ago today. Besides Gonggrijp, the five include Icelandic parliamentarian Birgitta Jonsdottir, US computer programmer Jacob Appelbaum, Bradley Manning and Julian Assange. The ACLU and EFF have been assisting in an appeal by Birgitta Jonsdottir, Jacob Appelbaum and Rop Gonggrijp of the earlier ruling that the government can collect their private records.
Rosenthal stated that Gonggrijp was being investigated for his presumed role in releasing the Collateral Murder video. Gonggrijp has always denied being a part of Wikileaks, but confirmed that he had helped with "business supporting the preparation of the video". Rosenthal disclaimed any knowledge of the current treatment by the US of suspected Wikileaks source Bradley Manning, but concludes that the Netherlands is open to cooperate with any extradition request from the US. El Fassed found the answer "embarrassing" and promised to continue questioning the foreign minister for clarification in the upcoming debate on human rights.
None of Gonggrijp, Jonsdottir and Appelbaum have ever worked for Wikileaks, and only two of them were at all involved in the release of the Collateral Murder video. This case raises a very high bar for who can have their records subpoenaed and potentially be prosecuted for what has yet to be identified as a crime in any country involved. If Gonggrijp and Jonsdottir can be subpoenaed or prosecuted, why not every other service provider connected with the video, before or after? If Appelbaum can be included, why not every individual with a previous acquaintance with any of the people involved?
As pointed out earlier on WL Central:
A chilling footnote indicates Jonsdottir and Gonggrijp could face worse repercussions from this Twitter Order than Appelbaum:
Though they assert First and Fourth Amendment claims, petitioners cite no authority as to the applicability of the United States Constitution to non-citizens residing and acting outside of the U.S. See United States v. Verdugo-Urquidez, 494 U.S. 259, 265 (1990)(Fourth Amendment inapplicable where American authorities searched the home of a Mexican citizen and resident, who had no voluntary attachment to the United States; Wang v. Reno, 81 F.3d 808,817-18 (9th Cir. 1996)(alien entitled to 5th Amendment due process rights only after government created "special relationship with alien" by paroling him from China to U.S. to testify at drug trial). The Court has serious doubts as to whether Ms. Jonsdottir and Mr. Gonggrijp enjoy rights under the U.S. Constitution.
If the US does not recognize rights for citizens of other countries, it is even more imperative that the countries protect their own citizens.
For previous WL Central coverage of the Twitter Order, click here.