2011-04-04 WikiLeaks in today's media: Cablegate coverage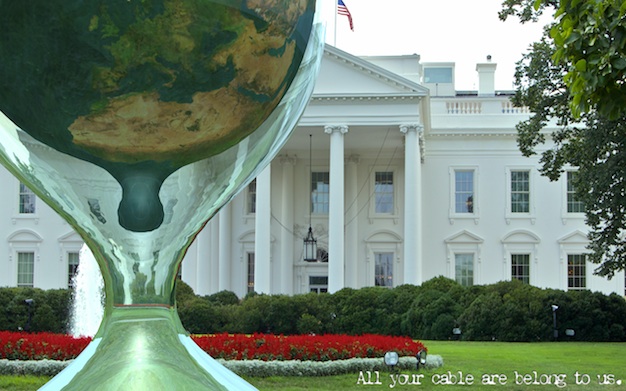 El País: La corrupción policial en Ecuador es generalizada (Police corruption is widespread in Ecuador)
"La corrupción "es generalizada" en las filas de la Policía Nacional de Ecuador y quien fuera su comandante, Jaime Aquilino Hurtado, utilizó su poder como la máxima autoridad del cuerpo para extorsionar, acumulando así dinero y propiedades, facilitar el tráfico de personas y obstruir las investigaciones contra compañeros corruptos. (Corruption is widespread "in the ranks of the National Police of Ecuador and who was their commander, Jaime Aquilino Hurtado, who used his power as the ultimate authority to extort the police, accumulating money and property, to facilitate the trafficking and to obstruct investigations against corrupt colleagues.)"
Read more (Spanish) Google Translate
El País: El fiasco de las pruebas de la CIA (The fiasco of the CIA evidence)
"El CD Rom facilitado por Microsoft Corporation a la CIA con los correos electrónicos de varios sospechosos de enviar desde España suicidas a Irak contenía información explosiva, pero en los tribunales españoles no sirvió de nada. (The CD Rom supplied by Microsoft Corporation to the CIA with the emails of several suspected suicide bombers sent from Spain to Iraq containing explosive information, but in the Spanish courts to no avail.)"
Read more (Spanish) Google Translate
La Jornada: EU dudaba de la viabilidad del PRI (U.S. had doubts about the viability of the PRI)
"Frente a la debacle de su partido en 2006, el ex presidente Luis Echeverría Álvarez dijo que su partido, el Revolucionario Institucional, debía cambiar de nombre. No hizo la propuesta, que se sepa, en las instancias adecuadas del tricolor, sino en un desayuno con personal de la embajada de Estados Unidos en México (cable 06MEXICO3196). (Faced with the debacle of his party in 2006, former President Luis Echeverria Alvarez said that his party, the PRI, should be renamed. He did not make ​​the proposal, as far as it is known, in the appropriate instances of the party, but at a breakfast with staff from the U.S. embassy in Mexico (cable 06MEXICO3196).)"
Read more (Spanish) Google Translate
La Jornada: PRI y PAN pactaron erosionar el apoyo a AMLO en 2006: Espino (PRI and PAN agreed on eroding support for Andrés Manuel López Obrador in 2006: Manuel Espino)
"Los primeros asombrados fueron los estadunidenses. Citaron así las palabras de Manuel Espino, presidente nacional del PAN, a dos meses de los comicios de 2006: "Añadió –sorprendentemente– que había hablado con Roberto Madrazo, candidato del PRI, y los dos acordaron enfocar sus respectivas energías para erosionar el apoyo a Andrés Manuel López Obrador" (cable 06MEXICO2409). (The first amazed were the Americans. They cited the words of Manuel Espino, national president of PAN, two months after the 2006 elections: "He said, surprisingly, that he had talked to Roberto Madrazo, the PRI candidate, and the two agreed on focusing their energy to erode support for Andrés Manuel López Obrador (06MEXICO2409 cable).)"
Read more (Spanish) Google Translate
La Jornada: Rumbo a Los Pinos Felipe Calderón ofreció a EU ser un socio más activo (Heading to Los Pinos, Felipe Calderón offered to the United States to be a more active partner)
"Un mes antes de las elecciones de 2006, dos figuras claves del equipo del entonces candidato Felipe Calderón Hinojosa se reunieron por separado con funcionarios de la embajada de Estados Unidos en México para asegurarles que, de ganar el panista, México sería un socio más activo de Washington. (A month before the 2006 elections, two key figures of the team of then candidate Felipe Calderón Hinojosa met separately with officials from the U.S. Embassy in Mexico to assure that, to win the PAN, Mexico would be an active partner of Washington.)"
Read more (Spanish) Google Translate
(Image Credit: Dali Rău)