2011-03-18 WikiLeaks in today's media: Cablegate coverage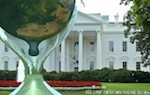 Next: We got Obasanjo to anoint Yar'Adua, says Saraki
"Contrary to the belief that former President Olusegun Obasanjo personally hand-picked late President Umaru Yar'Adua as his successor, a United States diplomatic cable obtained by Wikileaks and made available exclusively to NEXT, has detailed how a group of governors led by Bukola Saraki, the Kwara State governor, worked behind the scene to pressure Mr. Obasanjo into anointing the former Katsina State governor as his replacement.
No other person than Mr. Saraki himself gave the account of the political intrigues that threw up the late president to a former US Consul General, Brian Browne."
Aftenposten: MP CRITICIZES JAPANESE NUCLEAR PLANS
"Lower House Diet Member Taro Kono voiced his strong opposition to the nuclear industry in Japan, especially nuclear reprocessing, based on issues of cost, safety, and security during a dinner with a visiting staffdel, Energy Attache and Economic Officer October 21. Kono also criticized the Japanese bureaucracy and power companies for continuing an outdated nuclear energy strategy, suppressing development of alternative energy, and keeping information from Diet members and the public. He also expressed dissatisfaction with the current election campaign law."
Aftenposten: CLIMATE CHANGE: EMISSION IMPOSSIBLE: NPP SHUTDOWN EXACERBATES JAPAN´S KYOTO TARGET BIND
"According to a joint Ministry of Economy, Trade, and Industry (METI) and Ministry of Environment (MOE) interim report issued on August 10, Japan will miss its Kyoto Protocol emissions reduction target by 20-34 million tons per year (1.5-2.7 percent of total emissions) if it maintains its current emissions reduction program, the Kyoto Target Achievement Plan. Even this shortfall may be optimistic, since the Plan assumes nuclear power plants (NPPs) operate at 87-88 percent of capacity. Since FY04, Japan´s NPPs have operated at around 70 percent capacity. NPP capacity utilization will fall further with the shutdown of the Kashiwazaki-Kariwa NPP following the July Niigata earthquake. Emissions from thermal plants brought online to replace the power lost by the Kashiwazaki-Kariwa NPP shutdown are estimated at around 28 million tons per year. METI and MOE are now studing how to revise the Plan to meet Japan´s Kyoto Protocol obligations."
Aftenposten: DOMINICAN REACTION TO HAITI CRISIS
"Dominicans are apprehensive about the unraveling of Haiti, defensive about possible overflow onto their territory, and unwilling to take in any quantity of refugees. Reactions in the Dominican Republic to the unraveling of neighbor Haiti are mixed. The GODR has reinforced the border with its best troops, but even these are few and far between. The local press headlines Haiti daily, upstaging the presidential election campaign here. The GODR continues to lay responsibility for action on the international community. The Senate has unanimously declared that "Haitian problems should be resolved in Haiti" and has called on the GODR not to accept Haitian refugees. Embassy on February 20 delivered reftel demarche to military and MFA officials, emphasizing the need to prevent Dominican territory from being used by persons seeking to oust President Aristide by violence."
Aftenposten: BAHAMAS GOVERNMENT SEEKS SUPPORT FOR FUTURE UN SECURITY COUNCIL MEETING ON HAITI
"On February 24, Acting Ministry of Foreign Affairs Permanent Secretary Marilyn Zonicle separately demarched each UN Security Council member with representation in The Bahamas for support for a possible UN Security Council meeting on Haiti that may be requested by Jamaica Prime Minister Patterson as early as Thursday. The original plan was to request the Security Council to meet on February 25 on Haiti, however, President Aristide asked that the meeting be deferred for 24 hours while he pursued the ongoing negotiations. For its part, The Bahamas seeks the active support of the U.S. as the "most important" member of the Security Council as it engages on a full scale diplomatic press to achieve peace in Haiti. If diplomacy fails, The Bahamas believes that military assistance will be essential, and is willing to contribute troops to a multinational effort to maintain law and order."
Aftenposten: CARICOM SURPRISED, UPSET, BUT NOT ANGRY BEING LEFT OUT OF ARISTIDE´S DEPARTURE
"Charge and Political Officer met with the Bahamian Ambassador to Haiti, Dr. Eugene Newry, and the Under Secretary in the Consular Section at the Ministry of Foreign SIPDIS Affairs and Bahamian-Haitian expert, Mr. Carlton Wright, on March 8, 2004 to discuss Bahamian views of the current situation in Haiti. Ambassador Newry claimed that Caricom is not "angry" with the U.S. involvement in the departure of Aristide, but rather was "surprised" by the abrupt decision-making, and Caricom´s lack of involvement. Newry downplayed incendiary phrases in Caricom´s statement on Haiti such as expressing "alarm and dismay" as matter-of-fact descriptions of members´ disappointment, but on a positive note he was quick to say that Caricom will be satisfied as long as their 10-point action plan remains the basis for post-Aristide Haiti and is implemented "as quickly and painlessly as possible." Only history, declared Newry, can determine whether or not ex-President Aristide left voluntarily, because neither he (i.e., The Bahamas) nor his regional colleagues were involved in that process. Bahamian officials were extremely complimentary and positive about joint U.S.-Bahamian efforts to deter or interdict intending Haitian immigrants."
Aftenposten: AMBASSADOR´S CALL ON DOMINICAN PRESIDENT MEJIA
"Dominican President Hipolito Mejia heard out the Ambassador´s request for the country to sponsor the Cuba resolution at the March session of the UNHCR but declined to make any commitment. Mejia said in the course of changes to be announced on national day he will remove several officials to whom the United States has objected. He described his plans for selecting a vice presidential candidate."
Aftenposten: CHRISTIE WANTS TO BE THE TONY BLAIR OF CARICOM
"PM Perry Christie confidant Franklyn Wilson argued during a September 30 luncheon that the U.S. should support Christie´s hope to become a regional leader since the Bahamian Prime Minister was America´s "Tony Blair" inside Caricom. Wilson again raised the Prime Minister´s belief that he was ignored and left exposed by the United States during events surrounding the resignation of Haitian ex-President Aristide and that he should have been consulted by senior USG officials. Wilson claimed, however, that Christie bore "no grudges" at being left out of the loop by the U.S. and Canada."
Aftenposten: DOMINICAN POLITICS #8: FERNANDEZ, THE RIO GROUP AND HAITI
"When the Rio Group summit of November 4 got to the agenda item on Haiti, Dominican President Leonel Fernandez asked for hemispheric help in re-instilling democracy in that &narco-state,8 but he put a big front wrong in advocating the inclusion in the process of former president Jean Bertrand Aristide. Following a November 6 conversation with the Ambassador, Fernandez agreed that Aristide was distinct from Lavalas, and said he meant to say that groups with broad popular support needed to be included in the process. The Ambassador and several other ambassadors see President Fernandez November 16 to discuss Haiti further, per reftel."
Aftenposten: BRAZIL-HAITI: READOUT OF PRESIDENTIAL ENVOY´S ASSESSMENTS
"Presidential Foreign Affairs Advisor Marcos Aurelio Garcia and his deputy, Marcel Biato, returned from a mid-November fact-finding mission to Haiti with the strong view that Aristide must not be allowed back into Haitian politics under any circumstances, Biato told PolCouns in a 19 November meeting at the presidency. The dominant impression gathered over several days meeting with multiple sources is that Aristide is a criminal who should be prosecuted, but still a powerful "shadow" over Haiti that inspires both terror and ill-founded hopes among many. Hence Garcia and Biato brought back to the GOB the key assessment that the "grand strategic question" now is how to quickly create hope for the future among Haitians that is decoupled from Aristide, and specific GOB views outlined below on requirements for stability, assistance programs and political dialogue flow from that question, according to Biato. The highly negative assessment of Aristide by this influential advisor to President Lula da Silva will likely inform GOB policies and actions henceforth."
Aftenposten: CODEL DODD MEETS AN EFFUSIVE CHAVEZ
"Reversing course, on short notice President Hugo Chavez decided to meet with Senators Dodd, Chafee and Nelson and the Ambassador at Miraflores palace on January 10. An effusive and gregarious Chavez explained his commitment to Venezuela´s poor and said his land reform plans were only part of that commitment. The Senators probed Chavez on the future of bilateral relations, including the possibility of a visit to the United States. Chavez responded cautiously, saying a visit was unlikely asserting concerns about security. He concluded that he was nonetheless willing to engage, perhaps starting with a meeting between the new U.S. Secretary of State and the Venezuelan Foreign Minister."
Aftenposten: LABOR MINISTER DALLEY ON SEAGA, GENERAL ELECTION, AND LABOR DISPUTES
"On February 24, Emboffs met with Labor Minister Horace Dalley, who shared his views on former Jamaica Labor Party (JLP) leader Edward Seaga´s departure from politics and the succession issues within the People´s National Party (PNP). He also discussed his view of the party´s platform in advance of Jamaica´s upcoming general election (due by October 2007), commented on recent difficulties he has faced with local labor unions, and expressed concern about the U.S. Department of Homeland Security´s recent cap on H-2B visas."
Aftenposten: BRAZIL: SENIOR GOB OFFICIALS DISCUSS HAITI WITH AMBASSADOR AND WHA DAS FISK
"In separate meetings with President Lula da Silva´s international affairs advisor Marco Aurelio Garcia on 8 June (Ambassador and PolCouns with Garcia and his deputy, Marcel Biato) and new foreign ministry (MRE) Under Secretary for Political Affairs Antonio de Aguiar Patriota (Ambassador, visiting WHA DAS Fisk and PolCouns with Patriota and MRE UN division chief Glivania Oliveira), mission made ref c demarche on USG concerns regarding the situation in Haiti. In the discussions, the GOB officials made clear continued Brazilian resolve to keep Aristide from returning to the country or exerting political influence, and reiterated Brazil´s strategy that security, assistance and political dialogue should move in tandem as priorities in the international effort. The GOB officials registered USG points on the need to curb spiraling violence and reinforce MINUSTAH credibility vice the gangs, but did not clearly share the same degree of urgency on this point. They noted that public criticisms of MINUSTAH´s performance serve to further undermine its standing, and said clear signals of resolve are needed in the form of decisions asap from the UN on both a mandate extension and the naming of a new MINUSTAH commander (the Brazilian candidate, General Tella Amaral, is available, and current Brazilian MINUSTAH commander Heleno can remain in Haiti through the course of the June technical rollover.)"
Aftenposten: FRENCH SHARE CONCERNS ON POSSIBLE ARISTIDE RETURN TO HAITI
"Poloff and Embassy Africa Watcher delivered reftel demarche July 1 to both MFA DAS-equivalent for Central America and the Caribbean Gilles Bienvenu and MFA AF PDAS-equivalent Elisabeth Barbier. Bienvenu stated that the GOF shared our analysis of the implications of an Aristide return to Haiti, terming the likely repercussions "catastrophic." Bienvenu actively sought our thoughts on next steps to prevent Aristide from returning. Initially expressing caution when asked about France demarching the SARG, Bienvenu noted that Aristide was not a prisoner in South Africa and that such an action could "create difficulties." However, Bienvenu later offered to express our shared concerns in Pretoria, perhaps under the pretext that as a country desiring to secure a seat on the UN Security Council, South Africa could not afford to be involved in any way with the destabilization of another country. Barbier, speaking on behalf of the AF bureau, however, did not foresee any problems at all in delivering a demarche in Pretoria."
Aftenposten: FRENCH DEMARCHE TO SOUTH AFRICA ON ARISTIDE
"MFA Southern Africa DAS-equivalent Remi Marechaux called Embassy Africa watcher July 11 to report that the French DCM in Pretoria had raised Aristide´s activities in South Africa with the SAG July 8. Marechaux said that the DCM met with DFA DDG for Americas and Europe Ndumiso Ntshinga, who was familiar with the issue following his meeting with Ambassador Frazer the previous day (ref A)."
Aftenposten: RUMORS ABOUND REGARDING ARISTIDE´S POSSIBLE MOVE TO VENEZUELA
"Rumors of former Haitian President Jean-Bertrand Aristide´s possible move from South Africa to Venezuela are swirling through Port-au-Prince following Aristide´s meeting with Venezuelan President Hugo Chavez in South Africa on September 3 and the announcement September 20 that South African President Thabo Mbeki would resign. Members of Aristide´s Fanmi Lavalas (FL) party assume that Aristide would be under fewer restrictions in Venezuela and therefore more free to involve himself in Haiti´s internal affairs. Some Lavalas insiders privately fear that Aristide´s more active intervention in Haitian politics could further divide their party -- even as they concede that no one in the party can openly oppose Aristide because of the support he still enjoys among the party base. On one side of this fault line are current and former party officials and others who distrust Aristide, have a critical view of his two terms in office, and who want to forge a disciplined national organization with a leadership elected by and accountable to the party in Haiti rather than to the ex-President. On the other side lie activists linked to popular organizations who hope to harness Aristide´s greater proximity to Haiti to revive grassroots militancy."
Aftenposten: VATICAN ON HAITI: CHURCH LOSSES AND RESPONSES
"While devastating, the Church suffered fewer losses in the Haiti earthquake than initially reported in the media. The death of the Archbishop and many seminarians were especially painful but the Vatican is already reviewing how to regroup: Bishop Pierre Dumas, President of Caritas Haiti, could become the new Archbishop. Meanwhile, the Nuncio in PAP is working with Haitian bishops, and with international missionary and other Catholic organizations, to provide humanitarian aid and pastoral care to the victims (see also ref c). Catholic aid organizations have already pledged over $50 million in aid and raised over $13 million in donations; these numbers will increase. On a related note, the Vatican is concerned about future operating funds for the Haitian embassy accredited to the Holy See. On the political front, the Vatican believes the return of deposed Haitian leader (and former priest) Aristide would be disastrous and is trying to get a quiet message to him and/or his confidantes to this effect. Holy See officials have repeatedly thanked Embassy Vatican for USG response to the earthquake and for coordination with the Church on relief efforts."
(Image Credit: Dali Rău)