2011-03-16 WikiLeaks in today's media: Cablegate coverage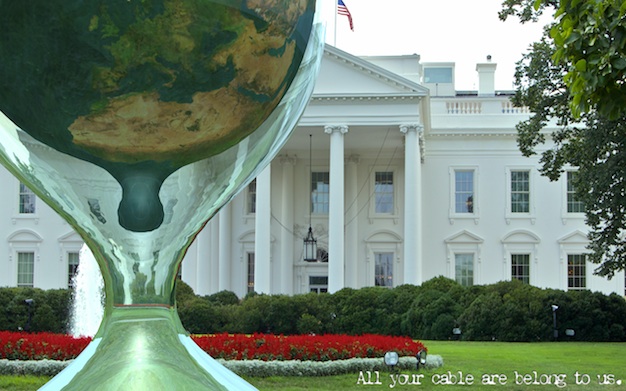 Next: 'Vengeance is his': US official on Obasanjo
"Former President Olusegun Obasanjo has a penchant for "storied vindictiveness" and "proverbial vengefulness", American embassy officials told their superiors in Washington. In a cable titled 'Bayelsa governor's arrest strikes fear in the hearts of his peers' and sent to Washington on October 21, 2005, the consul general at the American embassy in Nigeria at the time, Brian Browne, described how governors of other southern states became jittery following the arrest of the former Bayelsa State governor. Mr. Alamieyeseigha was arrested in London in September 2005 on charges of money laundering. At the time of his arrest, about £1 million cash was found in his London home. He jumped bail in December 2005 but was impeached upon his return to Nigeria and prosecuted by the Economic and Financial Crimes Commission (EFCC) for corruption. Two years later, on July 26, 2007, Mr. Alamieyeseigha pleaded guilty to a six-count charge of corruption and was sentenced to two years in prison on each count. The consul general, in his cable, which was sent before the former governor's escape from the UK, told his superiors that Mr. Alamieyeseigha's arrest in the UK was not only due to corruption allegations, but also due to his friendship with former vice president, Atiku Abubakar, who was Mr. Obasanjo's arch enemy at the time."
Next: Inside NDDC and EFCC
"On July 1, Oronto Douglas, human rights lawyer and confidant of Vice President Goodluck Jonathan, said Jonathan will continue to meet with Delta and Bayelsa state militants throughout July in order to gain community input on how to improve the Niger Delta. The Niger Delta Development Commission (NDDC) is an incubator for politicians who use the Commission's ample funds to enrich themselves.
President Yar'Adua told two former Niger Delta state governors to undergo Economic and Financial Crimes Commission
(EFCC) investigations before he would consider nominating them for ministerial appointments."
Next: The fear of Obasanjo
"The arrest of Bayelsa State Governor Diepreye Alamieyeseigha in London has unnerved some of his fellow pro-Atiku southern governors. His interception abroad, where he does not enjoy constitutional immunity, has not only sullied the attraction of frequent travel (one of the governors' favored pastimes), but is causing many of them to rethink the wisdom of backing a retreating Atiku against a surging Obasanjo. Many of them probably would have turned tail and angled toward Obasanjo but for his storied vindictiveness. They cannot be certain if, in running to him, they would not be running into his hard clutches rather than the accepting embrace of a magnanimous chief executive for his prodigal junior executives."
The Telegraph: Indian politicians 'bought votes with cash tucked inside newspapers'
"Indian political leaders admitted widespread electoral corruption and told American diplomats how they had bought votes with cash tucked inside morning newspapers, according to cables disclosed by WikiLeaks.
In conversations with US diplomats, the son of India's powerful home minister P. Chidambaram and an aide to a senior leader of one of the main coalition partners allegedly explained how the main parties in Tamil Nadu state routinely bribe voters to clinch close elections."
Aftenposten: DEFENSE MINISTER KOIKE COMMENTS ON ELECTION FALLOUT, F-22, CHINA
"Defense Minister Yuriko Koike, meeting with former U.S. Speaker of the House J. Dennis Hastert on August 6, said that opposition control of the Diet´s Upper House would generate some "turmoil," particularly true with respect to the renewal of the antiterrorism legislation authorizing Japan´s Self-Defense Forces to support the multinational mission in Afghanistan. She stressed that Japan hoped to buy the F-22 fighter aircraft from the United States not just to obtain a "new toy" but because it would enhance Japan´s defense capabilities. Koike also noted that the Japanese were endeavoring to establish a new apparatus to secure information and intelligence in the light of recent leaks. Koike and Hastert agreed on the importance of engaging China on environmental, economic, and military issues, and Koike indicated that Japan was looking forward to a visit by China´s defense minister as well as a Chinese ship visit in the near future."
Aftenposten: JAPAN: NUCLEAR POWER: EARTHQUAKE CAUSES FIRE AND LEAK OF RADIOACTIVE WATER AT NUCLEAR POWER PLANT
"The July 16, 2007 earthquake in western Japan caused a fire and radiation leak at Kashiwazki-Kariwa Nuclear Power Plant (NPP) and METI ordered that the plant remain closed until pending safety checks. Reports by Tokyo Electric Power Company (TEPCO) that the radiation posed no environmental hazard were confirmed by Post´s contact at Japan´s Nuclear and Industrial Safety Agency (NISA). NISA´s report to the IAEA, also forwarded to Post, reported that four of the plants seven reactors were operating at the time of the quake, and that all four tripped and automatically shut down. NISA reported a leak of radioactive water on the third floor of the reactor building of unit 6 (which was down for routine maintenance). The radioactivity discharged to the sea is estimated at approximately 60,000Bq in 1.2 cubic meters of water. The fire broke out in a transformer that supplies electricity to unit 3."
Aftenposten: JAPAN: NUCLEAR POWER: ADDITIONAL MISHAPS AT KASHIWAZAKI-KARIWA
"On July 17, Tokyo Electric Power Company (TEPCO) announced additional problems that occurred at the Kashiwazaki-Kariwa Nuclear Power Plant in Niigata Prefecture due to the powerful earthquake that hit the prefecture on July 16. However, Japanese government sources indicated to ESTOFF that these problems pose no increased threat to the environment or human safety based on their current understanding of the situation."
Aftenposten: The Japan Economic Scope
"This cable contains the Japan Economic Scope from July 26, 2007."
Aftenposten: Official Discusses Japan´s "Confused" Political Situation, East China Sea and More
"This cable contains the Japan Economic Scope from August 23, 2007."
La Jornada: Leyzaola pactó con los rivales de El Teo (Leyzaola made an agreement with the rivals of "The Teo")
"Washington duda de la conducta del actual director de Seguridad Pública en Juárez. (Washington doubts about the current Juárez Secretary of Public Security's behavior.)"
Read more (Spanish) Google Translate
El País: Japón solo revisó tres veces en 35 años las medidas antisísmicas de sus nucleares (Japan revised only three times in 35 years seismic measures of its nuclear [facilities])
"Japón tenía un punto débil en sus centrales nucleares y el Organismo Internacional de la Energía Atómica (OIEA) se lo dejó bien dicho durante un encuentro celebrado en Tokio en diciembre de 2008. En un cable difundido por Wikileaks, la Embajada de Estados Unidos informaba de que el OIEA advirtió de que las guías de seguridad contra los seísmos sólo habían sido revisadas tres veces en los últimos 35 años. El organismo insistió en que Japón debería aprender de "las experiencias recientes". (Japan had a weak point in its nuclear plants and the International Energy Agency (IAEA) made ​​it very clear during a meeting in Tokyo in December 2008. In a cable released by Wikileaks, the U.S. Embassy reported that the IAEA warned that safety guidelines against earthquakes had been updated only three times in the past 35 years. The agency insisted that Japan should learn from "recent experiences.")"
Read more (Spanish) Google Translate
(Image Credit: Dali Rău)