2011-03-16 Bradley Manning's plight rouses interest and concern in the UK (Updated)
Update: Ann Clwyd MP's question today, 17 March, in the Commons, on the turn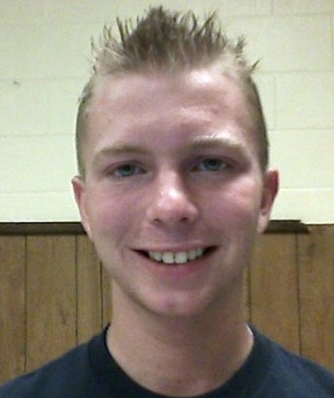 MP Ann Clwyd (L-Cynon Valley) today raised the question of the treatment of PFC Bradley Manning at the Quantico military base in Virginia with the foreign secretary, William Hague, during his testimony before the Commons Foreign Affairs Committee. (The exchange between Clwyd and Hague appears in the last several minutes here.)
Although Hague stood on legal formalities in his reply -- he cannot take a position without Manning's consent; Manning has stated that he does not consider himself a UK citizen; and it is up to Manning's US lawyer to seek redress of any treatment he considers unlawful -- he made one significant concession. At the close of his remarks he said voluntarily that the concerns of UK citizens about Manning's treatment would be brought to US diplomatic attention because they had been raised in a parliamentary committee.
Earlier in the day, an interview with Manning's friend David House, who has been talking to support networks in the UK this week, was published in the Guardian.
The Guardian was notably more careful in referring to the charges against Manning than it has sometimes been in the past, although it persisted in personalizing the alleged transfer of "reams of data" as a direct transfer to Julian Assange rather than to WikiLeaks.
In addition to describing the regime that both Manning and his visitors must submit to at Quantico, House provides a glimpse into Manning's personality and interests, and the effect that solitary confinement and other abuses have had on his mental state:
Early on Manning and House had what he describes as "wonderful conversations – we had this really deep philosphical conversation about the nature of the internet. We talked about this term – I don't know if he coined it – 'neuro-sociology', the idea that the human race is now connected by the internet, which is like a nervous system for the human race enabling people to organise much quicker and faster. What does that do to us as a species from an anthropological point of view?"
The picture became bleaker, however, as the months of imprisonment wore on, House says. After the suicide watch episode, he says, Manning seemed "catatonic" and exhausted. But he perked up after receiving a small flood of family visitors. His Welsh mother, Susan, flew over last month, accompanied by his aunt and uncle, who also live in Wales (they were prevented from visiting on the grounds that they "weren't on the list", and were made to stay in the brig car park). His father, Brian Manning, has re-married and, despite his own military background, also visits and has made public statements against his son's prison conditions.
In the US, the American Civil Liberties Union (ACLU) issued a press release charging that the US government's treatment of Manning is "cruel and unusual," summoning up the language of the Eighth Amendment, under which such treatment is constitutionally forbidden. They also quoted President Obama's recent words about his understanding of Bradley Manning's treatment, and then turned those words back on the president:
President Obama recently stated that Private Manning's conditions comply with the Pentagon's "basic standards." Given that those standards apparently permit Private Manning to be subjected to plainly unconstitutional conditions, it is clear that the Department of Defense must adapt its standards to meet the demands of the Constitution. We ask that you take immediate steps to ensure that Private Manning is treated lawfully and humanely.
You can follow David House on Twitter @popularch
h/t to @GregMitch on Twitter and at The Nation for the ACLU reference
Update:
On Thursday, 17 March, Ann Clwyd MP formally requested during Business Questions in the Commons that a debate be held on the conditions of Manning's detention. She explicitly compared Manning's treatment to that "meted out" to prisoners at Guantanamo.
In his reply, Sir George Young, leader of the House of Commons, did not disavow the comparison to practices at Guantanamo. He said that the concerns conveyed by Clwyd are "widely shared" and agreed that Manning's case was a "suitable subject for debate" in the Commons.
Via the same link, a transcript and video clip of Clwyd's exchange yesterday with FM Hague in committee.