2011-03-20 Arab League condemns Libya bombardment, Russia calls for a halt #Libya #Feb17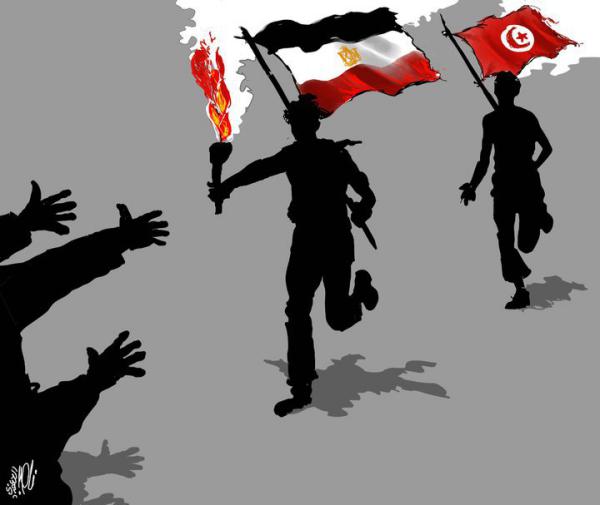 WL Central will be updating news on Libya, with new items added at the top. You can contact me on twitter @GeorgieBC or by email at admin@wlcentral.org.
Current time and date in Tripoli:
MONDAY, March 21
The US stated that Muammar Gaddafi was "not a target" as CNN reports that coalition forces have bombed Gaddafi's compound.
Admiral Mike Mullen, the chairman of the US joint chiefs of staff, denied that any civilians had been killed during the launching of 110 missiles and the bombing of 20 targets.
Arab League chief Amr Moussa on Sunday condemned the "bombardment of civilians" and called for an emergency meeting of the group of 22 states to discuss Libya. He requested a report into the bombardment, which he said had "led to the deaths and injuries of many Libyan civilians. What is happening in Libya differs from the aim of imposing a no-fly zone, and what we want is the protection of civilians and not the bombardment of more civilians," Egypt's state news agency quoted Moussa as saying.
Edward Djerejian, a former US assistant secretary of state and former US ambassador to Syria, said it had been made very clear that a no-fly zone could not be established without taking military action against airfields and anti-aircraft installations. "A no-fly zone is not just a computer model game," he told Al Jazeera. "It means military action and that was clear to all parties, including the Arab League."
The Libyan military announced its second ceasefire since the UN resolution authorising the no-fly zone was passed. But the White House has said it will not recognise a ceasefire declaration.
US president Obama is working to "try to shore up support within the Arab world for the military mission in Libya."
The Mail Online reports:
Defence Secretary Liam Fox said yesterday he would sanction a 'bunker buster' attack on the Libyan dictator's lair as long as civilian casualties could be avoided.
Dr Fox vowed to destroy the Libyan dictator's entire military infrastructure as senior officials privately admitted they want to engineer regime change.
A three-storey administration building in Gaddafi's residential compound was struck close to his iconic tent, according to reports. Around 300 of the dictator's supporters were in the area at the time although it was unclear if anyone was hurt.
A Libyan army spokesman had declared a fresh ceasefire yesterday but the U.S. and Britain said they did not believe Gaddafi was honoring it and would continue to 'enforce the no-fly zone.'
Three Cabinet ministers last night refused to rule out the eventual deployment of British ground troops.
The Arab League condemned the air strikes saying: 'What we want is the protection of civilians and not the bombardment of more civilians'.
Russia joined the criticism, saying the strikes hit non-military targets and called for a 'halt in the indiscriminate use of force'.
MI6 spies phoned Gaddafi's generals warning them that they will be targeted by missiles unless they defect.
SUNDAY, March 20
NOMINATE MOHAMMED NABBOUS FOR 2011 CNN HERO
A Twitter sensation over the US missiles. The US (and UK?) has fired over 110, and they reportedly cost one million US$ each, causing consternation for some. But they probably cost the same whether they are fired or not. A bigger concern from Libyan state TV which reports 48 people killed and 150 wounded by airstrikes.
"China has noted the latest developments in Libya and expresses regret over the military attacks on Libya" from their foreign ministry. Russia also regrets the action and says it was "was adopted in a haste."
The African Union, after a meeting between presidents from Mauritania, Mali and "Congo", and ministers from South Africa and Uganda called for an "immediate stop" to all attacks. We have not been able to find if the AFP meant the Democratic Republic of Congo or the Republic of Congo, both members of the AU.
Mohammed Nabbous now has a very nice Wikipedia page.
Al Jazeera and Al Arabiya are reporting that Libya has called for an emergency meeting of the U.N. Security Council after being attacked by them.
SATURDAY, March 19
Reportedly, French war planes hit four tanks outside of Benghazi, and are targeting Libyan air fields while the US has launched cruise missiles from its ships targeting Libyan Integrated Missile Defence Systems, mainly near Tripoli and Misurata. Canada, the United Kingdom, France and Italy are also involved.
Gaddafi says he will arm civilians to defend Libya against "colonial, crusader" aggression.
In a typical video game homage, the United States has felt the need to name the attack on Libya, "Operation Odyssey Dawn". The US is leading the attack.
Twitter comments focus very strongly on the selection of Libya to protect from a tyrant, as opposed to Bahrain, Saudi Arabia, Syria, Yemen, Ivory Coast, etc. The role and guidelines for the United Nations Security Council are the huge story, and the fact that Libya contains oil is frequently discussed.
After anti Gaddafi forces reported violation of the UN Security Council's cease fire, some UN member countries began attacks on Libya. A Libyan plane was shot down this morning. Gaddafi forces are claiming that they abided by the cease fire and there have been civilian deaths from the attacks.
One of the first videos WL Central posted when we began our live blog on Libya on February 17th, was a livestream video from a man named Mohammed Nabbous (shown below). The video, entitled "Tell The World What Is Happening To Us!" was the first real live voice out of Benghazi. From the 15th forward there had just been tweets and frightening disjointed street filming. Mo went from that beginning to this livestream which we linked to a few hours ago as he was driving around Benghazi reporting the situation as he saw it. His last broadcast is below, and although we have been holding off reporting this in the hopes that it may not be true, it appears confirmed that he was killed in the attack in that broadcast. There is a memorial facebook page and his wife has announced his death.
Earlier AM:
Livestream chat and video from Benghazi from Libya Alhurra.
Gaddafi forces and anti Gaddafi forces each claiming the other is breaking the cease fire imposed by the UN Security Council. US government officials have stated that Gaddafi is.
Muammar Gaddafi calls the UN resolution blatant colonialism.
FRIDAY, March 18
The United Nations Security Council backed a no fly zone and authorized UN member states "to take all necessary measures ... to protect civilians and civilian populated areas under threat of attack in the Libyan Arab Jamahiriya, including Benghazi, while excluding a foreign occupation force of any form on any part of Libyan territory." The resolution was sponsored by France, Britain, Lebanon and the United States. Russia, China, Germany, India and Brazil abstained from voting, the United Kingdom, Nigeria, Portugal, South Africa, Gabon, Colombia, and Bosnia / Herzegovina voted yes. There were no votes against. Serious reservations were voiced by China, and Turkey called for an immediate ceasefire instead.
Britain, France, the US, Norway and Qatar have said they will help to enforce the no-fly zone, China, Germany, Poland, Australia and Russia have indicated they will not. France predicted military intervention would begin "within hours" of a summit meeting in Paris tomorrow.
Key points here.
THURSDAY, March 17
An increasingly threatening Muammar Gaddafi warned today that any foreign intervention would invite retaliation. "Any foreign military act against Libya will expose all air and maritime traffic in the Mediterranean Sea to danger and civilian and military (facilities) will become targets of Libya's counter-attack," said the statement broadcast on Libyan television and distributed by the official news agency JANA. "The Mediterranean basin will face danger not just in the short-term, but also in the long-term." The UN Security Council is due to vote on a no fly zone over Libya later today, urged on by the UK, France, and the US.
After launching air strikes today on the outskirts of Benghazi, Muammar Gaddafi gave a speech, translated by Al Jazeera. In it he equates himself with God, or perhaps the Prophet Mohammed, and promises to forgive "his children" who have been "forced" to turn against him and follow "the infidels" who do not believe in him.
"Throw away your arms and find a way out of the city, and then you are saved. Those young men who have been taken advantage of - those infidels who are attempting to burn down our country to the ground, we should have no mercy on them. Those are the traitors, used and abused by those infidels from Qatar, unfortunately, Kuwait and other countries. How stupid can you become to be taken advantage of to that extent in Benghazi? Now you're hungry and thirsty - we don't have a natural disaster like the one that happened in Japan recently ... but those infidels and traitors we promise to deal with. But the peaceful individuals of our people ... should put down their weapons, there is no danger. They should not feel unsafe. There is not a single officer in Benghazi who did not call us, who have been warning us that they have been threatened by people like Zarkawi of being slaughtered.
"Those who have been forced to follow those infidels ... those also will be forgiven, granted amnesty, those are my children, and we should not leave those children to distort the image of our country after such a bright history. You have been forced.
One of the companions of the prophets who was tortured who was forced to say he did not believe in the Prophet Muhammad, and he could not face the Prophet afterwards. And the Prophet said don't worry, God has forgiven you. Except those who were forced to utter things against their hearts. Even those of you who were forced to say things against myself, you are my children, and those in the special forces, the free officers of this country, you have sworn to defend the revolution of September. To fight the enemies. We are coming your rescue. And we will turn the sad situation into celebrations. We will wipe out this black page of our history.
He says that all who wish to leave the city will be free to do so, but also:
"All people should surround the traitors, to tell them that there is no way out.
They are finished, they are wiped out. From tomorrow you will only find our people. You all go out and cleanse the city of Benghazi. A small problem that has become an international issue. And they are voting on it tonight ... because they are determined. As I have said, we are determined. We will track them down, and search for them, alley by alley, road by road, the Libyan people all of them together will be crawling out. Massive waves of people will be crawling out to rescue the people of Benghazi, who are calling out for help, asking us to rescue them. We should come to their rescue.
"No more fear, no more hesitation, we are no longer reluctant. The moment of truth has come. If you see the cars with loudspeakers, destroy them, destroy their communications points that are spreading lies to you. Our children are the one's who have destroyed these planes.
"Of course, these words will have an impact on the traitors and infidels. Tonight they will panic and they will collapse.
Reuters reports the battle for Ajdabiyah is still on, it is not under Gaddafi control as reported by many yesterday. By Wednesday evening, residents said the rebels held the centre of town while forces loyal to Gaddafi were mostly on its eastern outskirts. Jibril al-Huweidi, a doctor at Benghazi's al-Jalaa Hospital, said he heard from ambulance drivers coming in from Ajdabiyah that they could shuttle back and forth without much problem. "Only the eastern part of Ajdabiyahis controlled by Gaddafi's men," he said. ... On the road between Tobruk and Salum, rebels manned several checkpoints. The border was still under their control.
The UN secretary-general has called for both sides to accept an immediate cease fire.
WEDNESDAY, March 16
Both pro Gaddafi and anti Gaddafi forces are now claiming:
They are winning.
They are in control of the same cities.
The other side is made up of non-Libyan forces.
The other side is killing anyone who disagrees with them and burning the bodies.
The Libyan people are with them.
The other side are using people as human shields.
They are a democracy.
The obvious difference is when Muammar Gaddafi says "Here, young people are free to express their demands," we remember what happened to 1200 prisoners who were also invited to "express their demands".
Saif al-Islam Gaddafi told Channel 4 that the battle for Libya would be over in 48 hours, too late for the international community to do anything. He also said the anti-Gaddafi forces have been killing anyone who will not join them and burning the bodies, the same accusations that have been leveled at the Gaddafi side.
Libyan state TV subsequently announced to the residents of Benghazi: "The army is coming to support you and to cleanse your city from armed gangs. It urges you to keep out by midnight of areas where the armed men and weapon storage areas are located."
Muammar Gaddafi was interviewed by Le Figaro and he says "the people" are responsible for attacks against the anti Gaddafi forces, not him:
How do you respond to riots that rocked both of your neighbors, Tunisia and Egypt?
At first I thought it was a popular revolution. I quickly became disillusioned. At first I thought there was a real desire to transform the political system of these countries' Jamahiriyya ", inspired by the Libyan model. In the end, we just witnessed a transfer of power from one president to another president, and ex-ministers to other ministers. So these are not real revolutions.
In both cases, Ben Ali and Mubarak were removed from power. If it is in the interest of your country, would you consider you retire, you too?
Me from what? (Laughs) I'm the guide of the Libyan Revolution of 1969. So I can not work against the will of the people. Tunisia and Egypt, people were against their government. In Libya, the opposite, the people are with me. You do not see all these people in the streets, all these events who support me? It is a plebiscite.
After over 41 years at your job, do not you simply want to give place to another, and relax?
I have no connection with politics and power. So I have no power to leave. I have no job to quit.
So who runs your country?
It is the people, Congress general, people's committees ...
In times of crisis, like that crosses your country, is it really possible to solve everything through these people's committees?
It is the people makes it all work. Even attacks against the rebels are undertaken by the people. It's the people that are currently armed.
TUESDAY, March 15
Al Jazeera attempts to provide an analysis of who is winning.
SUNDAY, March 13
Reuters reports 32 members of the Khamis Gaddafi's elite brigade, including a general, have defected to fight with the anti Gaddafi forces in Misrata. Stalled about 10-15 km south of the city, the brigade broke out in a fire-fight after dozens of troops balked at the idea of killing innocent civilians in the impending attack, rebel spokesman Gamal added.
An Al Jazeera cameraman was shot dead during an ambush attack near Benghazi. Al Jazeera director-general Wadah Khanfar has said the killing came after "an unprecedented campaign" against the network by Libyan leader Muammar Gaddafi. He said the network "will not remain silent" and pledged to pursue those behind the ambush through legal channels.
SATURDAY, March 12
The Arab League reports that nine arab states have backed the appeal by anti Gaddafi fighters for a no fly zone to be imposed over Libya. Arab League Secretary General Amr Moussa said the League, meeting in Cairo on Saturday, had decided that "serious crimes and great violations" committed by the government of Muammar Gaddafi against his people had stripped it of legitimacy.
The African Union announced on Friday that the leaders of South Africa, Uganda, Mauritania, the DRC and Mali will form a panel that will travel to Libya shortly to help end the violence there.
FRIDAY, March 11
Al Jazeera television reports Libyan warplanes bombed rebel hideouts between Brega and Ras Lanuf.
Al-Arabiya reports six anti Gaddafi fighters had been killed in Brega and eight in Ras Lanuf.
All 27 members of the European Union met in Brussels and agreed that the current Libyan government must go, but did not announce any military intervention.
THURSDAY, March 10
Saif al-Islam Gaddafi gave an interview to Reuters today. "It's time for liberation. It's time for action. We are moving now. Everybody is very excited. In a few days ... you will see a surprise, you will see people in the east ... defeating the militia. ... They don't represent anybody. They are self-appointed people. ... It's a joke, it's a Mickey Mouse council. Nobody is with them."
"And now ... we are more convinced and more determined to go towards democracy and freedom. I said this 10 years ago, myself, 2 years ago, last year, today and tomorrow. We have one direction. Democracy and freedom. The target is the constitution so everything is legalised. My father said in public, that I don't want to be the president of all of the country. We want to have a new structure, a new system, new parliament, new government, we have a draft ready. We want to have a modern democracy."
"Today we are going to hand over the Dutch soldiers to the Maltese and Greeks. We told them, don't come back again without our permission. We captured the first NATO soldiers, we are sending them back home. But we are still keeping their helicopter."
Three envoys of the Benghazi-based Libyan national transitional council this morning met Belgian prime minister Yves Leterme to him of "thousands" of casualties from Gaddafi's crackdown and press for the imposition of a no-fly zone over Libya to prevent Gaddafi's air force bombing rebel fighters. Saif al-Islam tells supporters "I send a message to our brothers and friends in the east who are sending us daily calls for help and asking us to rescue them: We're coming. Victory is in sight. Victory is near. I swear before God that we're going to win."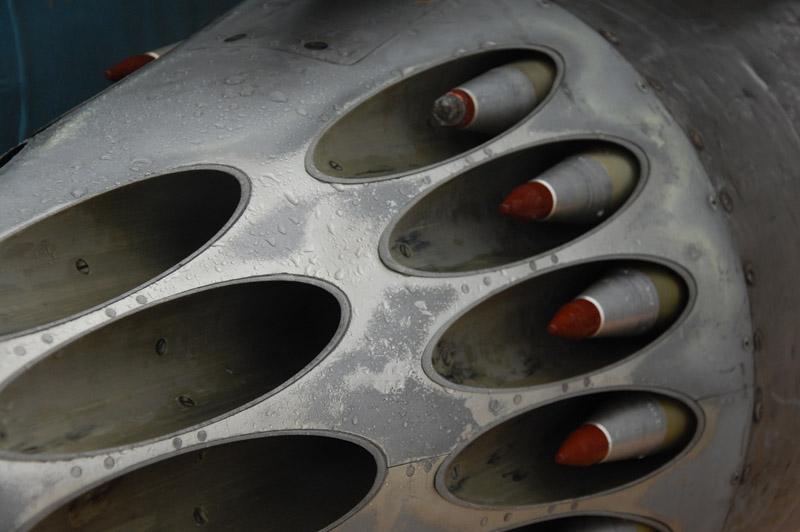 The website for the Interim Transitional National Council of the Libyan Republic contains a map of revolution which shows which areas they claim are under pro Gaddafi forces and which are under their control. They also have a photo gallery full of pictures of military equipment and a hanging effigy and a collection of videos from groups declaring their allegiance to them. Here is the official translation of the founding statement which was released on March 5.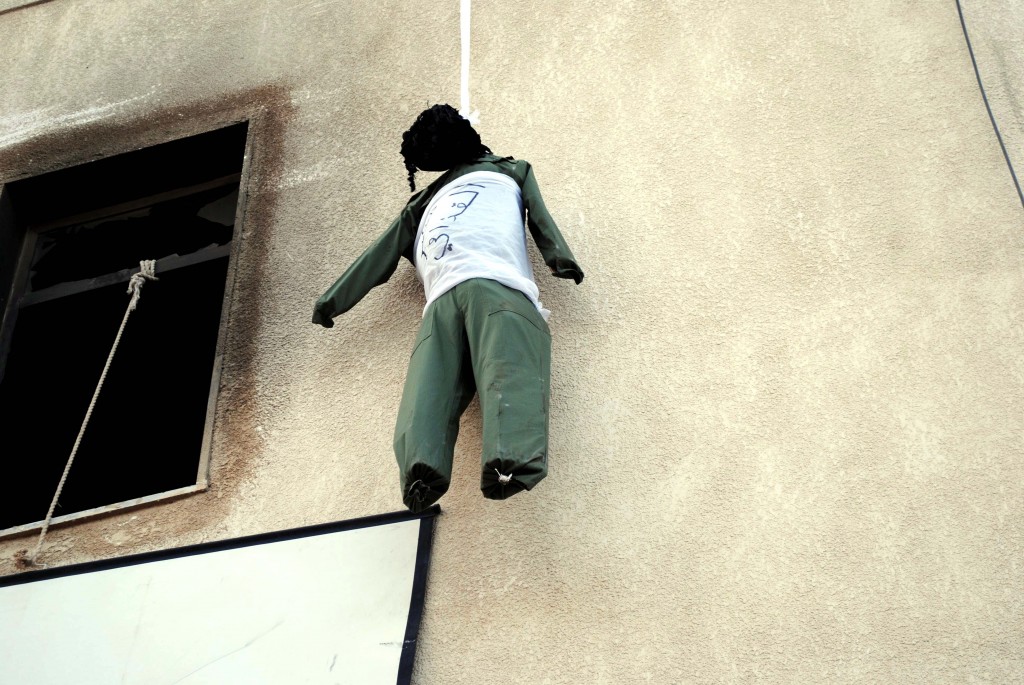 The new government has been recognized by France as the country's sole legitimate representative. Alain Juppe, the French foreign minister said after talks with Guido Westerwelle, his German counterpart, "We are on the same track to say Colonel Gaddafi is discredited, he must go, we must engage dialogue with the new Libyan representatives." Luis Amado, the Portuguese foreign minister, said he had sent a message to Gaddafi saying "The message I sent was that the Gaddafi regime in our view is over, it's legitimacy is over." The anti Gaddafi government says it intends to "open a diplomatic mission, that is our own embassy in Paris, and an ambassador from France will be sent to Benghazi". The website reiterates the transitional government's goal of "relocating its headquarters to our capital and bride of the Mediterranean, the city of Tripoli."
Gaddafi has responded by offering a $500,000 bounty for the head of the leader of Libya's Benghazi-based transitional national council, and obscurely, Libyan state TV says it has learned of a "grave secret" which will end French president Nicolas Sarkozy's career.
Gaddafi forces have also launched a major offensive on Ras Lanuf, Ajdabiya, Brega and Bin Jawad as well as other towns and cities along the coast. Libyan state television announced, "The town of Ras Lanuf has been purged of armed gangs and the green flags have been hoisted over all [government] buildings." The report also said the Gaddafi forces were "advancing on Benghazi".
WEDNESDAY, March 9
French president Nicolas Sarkozy will meet with Libyan envoys from Gaddafi on Thursday to give them a "chance to discuss the general situation in Libya, and in particular the humanitarian situation and the actions of the Libyan National Council," according to his office. Gaddafi envoys have already had an informal meeting with Portugal's foreign minister Luis Amado today, "in order to receive information on the situation in Libya," a Foreign Ministry statement said, as "part of the preparation of the extraordinary meetings of the European Union Foreign Affairs Council and the European Council to be held in the next few days." Earlier, Italian Foreign Minister Franco Frattini stated that Libyan envoys had flown to Brussels to talk to EU and NATO officials.
Associated Press video showing Gaddafi strikes on oil facilities and anti Gaddafi forces.
Reuters reports Libyan government emissaries met Maltese officials on the Mediterranean island on Wednesday and then flew to Portugal, while another Libyan aircraft was on its way to Brussels via France, a Maltese official said. European leaders will meet in Brussels on Friday to discuss the uprisings in North Africa.
Al Jazeera reports that Abdelrahman al-Zawi, the Libyan deputy defence minister, has arrived in Cairo. Three planes belonging to Muammar Gaddafi took off from a military airstrip near Tripoli early this morning, and the two other planes were being monitored by NATO. One had been spotted in Swiss airspace and one over Italy.
Al Jazeera reported the private jet landed on a military airstrip around 1pm, carrying al-Zawi and an official. "As soon as the plane landed, those on board ... were immediately whisked away by private cars." Essam Sharaf, the Egyptian prime minister, had cut a cabinet meeting short to go to a meeting with the military council.
Reports of air raids on Ras Lanuf have continued all day with pictures of thick black smoke that is continuing to burn. Az Zawiyah is surrounded by Gaddafi forces and they are reporting they have retaken Bin Jawad.
Muammar Gaddafi appeared on television yesterday, adding jealous Tunisians and Egyptians to the list he says are fighting against him. He gave another interview this morning, saying "Yesterday, the mosque that the security forces regained power over, they had in this mosque, they had weapons and alcohol as well. Some of them come from Afghanistan, some of them come from Egypt, some of them come from Algeria, just to misguide our children." He warns that foreigners are attempting to take over Libya for its oil.
Libyan crown prince Mohammed El Senussi is asking for a no fly zone over Libya. "I am speaking for all Libyans when I ask for a no-fly zone and targeted air strikes on Gaddafi's air defences although it would be wrong for (there to be) troops on the ground and the people of Libya do not want it," he said from London.
TUESDAY, March 8
Human Rights Watch calls for both sides fighting in Libya to allow aid into the country and refugees out. The number of people crossing Libya's western border into Tunisia has dropped sharply after pro-government forces assumed control of the border area on March 3, 2011, raising concerns that civilians might face restrictions on leaving areas of heavy fighting, Human Rights Watch said. "We are deeply concerned that pro-government forces may be denying people their right to flee the fighting and leave the country," said Bill Frelick, refugee program director.
United Nations Office for the Coordination of Humanitarian Affairs have created a Libya Crisis Map (via @exiledsurfer)
Al Jazeera reports on anti Gaddafi forces offer to Gaddafi: "If he leaves Libya immediately, during 72 hours, and stops the bombardment, we as Libyans will step back from pursuing him for crimes," Mustafa Abdel Jalil, head of the opposition National Council, told Al Jazeera on Tuesday.
Avaaz has a petition calling on the UN Security Council to impose a no fly zone over Libya, an idea that is gaining momentum. The island of Malta already has the international support there waiting for the order.
Libyan state TV is denying that Muammar Gaddafi ever made an offer to negotiate with the anti Gaddafi forces, while Al Jazeera reports the offer was refused.
Al Bayan reports that Gaddafi, who they quote a source as saying is suffering from severe neurological damage caused by drugs, is looking for a safe haven among Arab and other African countries.
There are many reports of Gaddafi forces and others being killed for refusing to fight for Gaddafi.
MONDAY, March 7
Reuters reports that if non-Arab looking Africans in Libya are not mistaken for mercenaries and killed by anti Gaddafi forces, they are being rounded up by pro Gaddafi forces and forced to fight.
According to the UK Daily Mirror the MI6 agents captured and sent out of Libya by anti Gaddafi forces were carrying a letter from UK prime minister David Cameron.
Asharq Al-Awsata is reporting that Muammar Gaddafi sent a negotiator to Benghazi yesterday to negotiate a meeting between The General People's Congress and the interim government in Benghazi. He reportedly has expressed his willingness to step down if he receives assurances for his and his family's safety and wealth. He also demanded assistance in leaving the country, and requested guarantees that he would not be pursued, either internally or abroad, or brought to face international courts.
Sources did not disclose the content of the Council's response, saying only that: "there has yet to be an official response to Gaddafi's demands, whether negative or positive". However, the sources said that the general popular trend at present is to reject all negotiation and dialogue with Gaddafi, under any circumstances.
The Arab League is supporting a no-fly zone over Libya, secretary general Amr Musa told French Foreign Minister Alain Juppe on Sunday. Juppe said Saturday his country was working with Britain to get a United Nations Security Council resolution to impose a no-fly zone in Libya.
The United Nations and the European Union are dispatching fact-finding missions to Libya. Pro Gaddafi forces advanced on Ras Lanuf in a counter-attack that forced residents to flee and rebels to hide their weapons in the desert, moving down the strategic Mediterranean coastal road east of the recaptured town of Bin Jawad, heading toward Ras Lanuf which is about 60 km (40 miles) away and which has a major oil complex, witnesses told Reuters.
Jadallah Azous Al-Talhi, a former Libyan prime minister appeared on state television and asked people to "give a chance to national dialogue to resolve this crisis, to help stop the bloodshed, and not give a chance to foreigners to come and capture our country again."
U.N. Secretary-General Ban Ki-moon told Libyan Foreign Minister Musa Kusa on Sunday that Tripoli must "uphold their responsibility to protect the country's citizens and to heed the Libyan people's legitimate aspirations," and appointed former Foreign Minister of Jordan, Abdelilah Al-Khatib, as a special envoy to Libya "to undertake urgent consultations with the authorities in Tripoli and in the region on the immediate humanitarian situation."
A British Special Air Service (SAS) unit reportedly made up of six elite soldiers and two MI6 agents, that was captured in Benghazi by anti Gaddafi forces has left Libya according to British Foreign Secretary William Hague. "A small diplomatic team has been in Benghazi ... to initiate contacts with the opposition. They experienced difficulties, which have now been satisfactorily resolved. They have now left Libya."
"We do not know the nature of their mission. We refused to discuss anything with them due to the way they entered the country," anti Gaddafi spokesman Abdul Hafiz Ghoqa told reporters.
SUNDAY, March 6
Very disturbing report from Feb17Voices describing 3 - 4 hours of steady gunfire from the same region of Tripoli. Gaddafi ordered 1200 prisoners killed in three hours in 1996.
Reuters reports:
Anti Gaddafi forces fell back to Ras Lanuf firing at a military helicopter overhead as they retreated.
Pro Gaddafi forces attacked Bin Jawad.
Anti Gaddafi forces say they have control of Zawiyah and Misrata and all cities in the east of the country remain liberated.
Guardian reports:
Pro Gaddafi forces have retaken Bin Jawad.
A number of suspected SAS personnel parachuted in around four days ago and were caught near the town of Khadra. Anti Gaddafi forces stated the captives were being treated well and would be released as soon as the British government vouched for their identity.
SATURDAY, March 5
Ex-Justice Minister Mustafa Abdel Jalil, of the interim anti Gaddafi national council told Al Jazeera "There are official contacts with European and Arab (countries). Upon the release (later) today of a statement, some countries will announce their recognition."
Pro Gaddafi forces launch attacks on Zawiyah, anti Gaddafi forces advance on Sirte.
From the Guardian
Fighting has resumed in Zawiya, after anti Gaddafi forces repelled a dawn attack. Pro Gaddafi forces have encircled the city and residents says the centre is under heavy bombardment by tanks and mortars. Around 70 are reported to have been killed and 300 wounded.
Anti Gaddafi forces say they have captured Bin Jawad.
The UN says most of the thousands of foreign workers in Benghazi have been evacuated but remain concerned about thousands of African workers still in Libya, as some have been targeted by rebels who believe they are pro-Gaddafi mercenaries.
FRIDAY, March 4
Reuters quotes a resident of Zawiyah, "dozens were killed and more were wounded. We have counted 30 dead civilians". Gaddafi forces used grenade-launchers, heavy machine guns and snipers on a hotel roof to fire at protesters marching through town after Friday prayers to demand Gaddafi's resignation, he said. Both sides now claim control of Zawiyah, as well as the airport and town of Ras Lanuf.
Interpol issued an "Orange Notice" alert against Muammar Gaddafi and 15 members of his inner circle to enable enforcement of travel bans and asset freezes ordered by the United Nations Security Council. "The individuals subject to the Orange Notice have been identified as being involved in or complicit in planning attacks, including aerial bombardments, on civilian populations."
Al Jazeera reports at least 1,000 people protesting against Gaddafi in Tripoli.
Saif al-Islam Gaddafi speaks to Al Jazeera. He continues to call the anti Gaddafi forces Al Qaeda, as they continue to call the pro Gaddafi forces mercenaries.
A great photo gallery from Reuters.
Der Speigel reports on the provisional government in Benghazi.
THURSDAY, March 3
Gaddafi forces took Brega back briefly after a series of air strikes.
A Sky News reporter chooses a spot to stop in Tripoli with Saif al-Islam Gaddafi and he is greeted with gratitude and warmth by the people in the street (Fashlun).
Another dark African caught, attacked, and protected by anti Gaddafi fighters who called him a mercenary
Al Jazeera reporter Evan Hill (@evanchill) was on a road near the port town of Brega earlier today when a fighter jet fired a missile that impacted metres away.
Reuters reports Muammar Gaddafi and the president of the Arab League agreed to a peace plan from Venezuela's President Hugo Chavez, according to a Venezuelan news organization. Saif al-Islam Gaddafi replies that he had not heard of the offer, but "We have to say thank you ... but we are able and capable enough to solve our issues by our own people ... ourselves. There is no need for any foreign intervention."
US defence secretary Robert Gates gave a press conference: "There's a lot of frankly loose talk about some of these military options and let's just call a spade a spade. A no-fly zone begins with an attack on Libya to destroy the air defences, that's the way you do a no-fly zone, and then you can fly planes around the country and not worry about our guys being shot down. But that's the way it starts. But it also requires more airplanes than you would find on a single aircraft carrier. So it is a big operation in a big country."
Al Jazeera reports that
The United States is examining the "full range of options" in dealing with Libya, President Obama said - adding that he did not want to be "hamstrung."
British Foreign Minister William Hague said that France and Britain want to put "bold and ambitious measures" to next week's emergency European Union summit on the Libyan crisis. Following talks with French counterpart Alain Juppe on ways to stop Gaddafi suppressing a revolt against his rule, Hague said: "Today we discussed how Britain and France will do everything we can to increase the pressure. We also agreed the international community including us and other partners will continue to plan for different contingencies, including a no-fly zone, to ensure that we can respond swiftly and resolutely to the events in Libya."
The International Criminal Court in The Hague has opened its investigation involving Gaddafi, some of his sons and his inner circle.
About 300 men loyal to Muammar Gaddafi attacked Brega early on Wednesday morning. Later, an airforce bomber circled the town, and Al Jazeera's Tony Birtley was about 70 metres from where a missile hit.
the United Nations refugee agency says over 180,000 people have reached land border crossings, with over 77,300 crossing into Egypt (most of them Egyptians) and a similar number in Tunisia. About 30,000 are still waiting at the Libya-Tunisia border, waiting to cross over. ... some Somali and Eritrean workers from Benghazi said they felt "hunted", after being mistaken for mercenaries by opposition forces.
WEDNESDAY, March 2
Protesters took control of Brega.
Muammar Gaddafi gave a three hour speech on Libyan State TV.
Libya responds to foreign talks about involvement in Libyan conflict - NO
TUESDAY, March 1
10:00 PM The Pakistan Observer reports that French, British and US special forces have entered Libya, to train and assist rebel groups to overthrow Gaddafi. The article also outlines how naval vessels from India are underway for deployment in defense of the Libyan uprising. The vessels will presumably join the USS Enterprise, which is also on its way into the Mediterranean via the Suez canal. This follows US Secretary of State Hillary Clinton's admission on 28th February that preparations for military assistance for the Libyan pro-democracy movement were underway.
According to an exclusive report confirmed by a Libyan diplomat in the region "the three Western states have landed their "special forces troops in Cyrinacia and are now setting up their bases and training centres" to reinforce the rebel forces who are resisting pro-Qaddafi forces in several adjoining areas.

A Libyan official who requested not to be identified said that the U.S. and British military gurus were sent on February 23 and 24 night through American and French warships and small naval boats off Libyan ports of Benghazi and Tobruk.

The Western forces are reportedly preparing to set-up training bases for local militias set-up by the rebel forces for an effective control of the oil-rich region and counter any push by pro- Qaddafi forces from Tripoli.

Other reports claim that efforts to "neutralize" the Libyan Air Force were also underway to limit Qaddafi's rule in Tripoli if not fully uprooted from the country.
A breakdown, with some analysis here.
Canadian and South Korean warships have also been sent to the region with a hazy mandate that could include delivering relief, rescuing people or possible military action.
The naval force is expected to also include the American aircraft carrier USS Enterprise and the USS Kearsarge, an amphibious assault ship with more than 700 marines aboard, the Canadian frigate HMCS Charlottetown, along with its Sea King helicopter, the British frigate HMS Cumberland and destroyer HMS York among others.
Canada closed its embassy in Tripoli a few days ago and has set up a satellite diplomatic post in Malta. A senior federal government official confirmed Tuesday that Ottawa has succeeded in freezing $2.3 billion worth of Libyan assets in Canada.
The UN Human Rights Council voted unanimously today to suspend Libya for rights violations.
Al Jazeera reports that Jorge Valero, Venezuela's ambassador to the UN, asked that "We urge peace-loving nations in all regions of the world to put a stop to the invasion plans against Libya, which have been unashamedly announced by the Department of State of the United States and the Pentagon. Its purpose is clear -- to appropriate the vast potential of natural and energy resources that are stored in the motherland of the Libyan people"
Susan Rice, the US ambassador to the UN, said the allegations were "delusional", and it was "shameful that one member state, whose own reprehensible record speaks for itself, would manipulate this occasion to spread lies".
Dmitry Rogozin, Russia's NATO ambassador said "If someone in Washington is seeking a blitzkrieg in Libya, it is a serious mistake because any use of military force outside the NATO responsibility zone will be considered a violation of international law. ... A ban on the national air force or civil aviation to fly over their own territory is still a serious interference into the domestic affairs of another country, and at any rate it requires a resolution of the UN Security Council."
Mikhail Margelov, a Russian parliamentarian, said US military action in Libya could "kill the shoots of democracy in the region".
Alain Juppe, the French foreign minister, said, "At the moment I speak, no military intervention is planned. Different options can be assessed, notably a no-fly zone. But let me put it clearly here - no intervention will happen without a clear UN Security Council mandate".
1:00 AM Reutersreports the prosecutor for the International Criminal Court, has said that anyone who attacked civilians would be investigated and prosecuted and that military commanders could be held accountable for the actions of their troops. Regarding Libya, "We have to decide whether to open an investigation ... and I hope we can move very fast. Within a few days. If people were on the square and they were attacked by soldiers, tanks or airplanes, in a widespread and systematic way, it's a crime against humanity." An investigation team has been formed and his office is in contact with Libyan officials and army staff to understand command structures and how the Libyan military system worked, as well as liaising with the African Union and the Arab League.
The ICC was asked to open an investigation by the United Nations Security Council on Saturday. Permanent Security Council members China, Russia and the United States all backed the referral of Libya, while refusing to accept the court's jurisdiction for themselves.
WL Central Live Blog of Libya from February 15-28
Other WL Central Coverage of Libya:
2011-03-05 Cables: The Vulnerability of Black African Migrant Workers in Libya
2011-02-24 Former Guantanamo Detainee Denies Islamic Emirate Has Been Set Up in Eastern Libya [UPDATE:1]
2011-02-22 How US Businesses in Libya Made Certain They Could Operate in the Rogue State
2011-02-21 Saif al-Islam Gaddafi Speaks: What Libyan Cables Say About His Address
2011-02-19: Libya, Bahrain & others: Crimes against humanity, what can we do?
2011-02-19 - #Libya, a Republic for the Masses?
2011-02-19 "This Week in WikiLeaks Podcast" on MENA Protests & WikiLeaks
2011-02-18 The Abu Salim Massacre: Cables on Libya's Continued Impunity for 1996 Killings
2011-02-17 Cables Show Repression Has Effectively Limited Libyans' Vision for Reform
2011-02-09 February 17 A Day of Rage to protest against 'The Revolution'
2011-01-31 Cables: Libya threatened to seize assets of Petro-Canada
2011-01-27 Libya is in revolt as Gaddafi worries
2011-01-16 Early reports of unrest in Libya [UPDATE 1]
---
Other Related News Sources: