2011-03-01 "This Week in WikiLeaks" Podcast - The Corporate War on WikiLeaks Supporters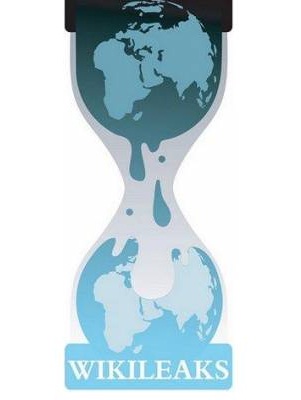 Update: Edited podcast episode is now posted. The fourth episode of this weekly podcast, which looks at stories related to WikiLeaks from the past week, featured guest Kevin Zeese, who is with the
Bradley Manning Support Network
and
WikiLeaksIsDemocracy.org
, which is a project dedicated to preventing the prosecution and extradition of Assange to the United States. The podcast also welcomed CMN News correspondent Chris Novembrino, who provided commentary throughout the episode. Here's a widget you can click play on to listen to the episode: We talked to Zeese about the recent move by PayPal to
cut off
Courage to Resist and then, later that day,
reverse
that decision. We talked about Hunton & Williams and their support for HBGary and other security intelligence services' plans to target WikiLeaks, an activist coalition called "Stop the Chamber" (which Zeese has done some organizing with) and the complaint that was filed against Hunton & Williams by a group Zeese is affiliated with, which can be read
here
. We had a brief discussion about the history of secrecy. [This
Foreign Policy
post
was part of the conversation. Then, we looked at a cable from Libya released during the past week---one that dealt with
the Gaddafi family
. We talked about whether revelations on the family will have any implication on what is unfolding in Libya. We postponed a conversation on revelations from Mexico cables that
La Jornada
has been publishing. We will be doing a short half hour podcast tomorrow evening on these cables that will contextualize the cables that have been released. Again, you can listen to the podcast by clicking play on the widget below. Or, you can go download the .mp3 file
here
. (It's also available on iTunes -- just search for "CMN News" and the WikiLeaks podcast should come up.) And now for a few plugs: WL Central is doing excellent coverage of all the uprisings in the Middle East and North Africa. If you haven't been keeping up on what is happening, check the front page for updates on various countries. If you would like to learn more about WikiLeaks, I encourage you to buy Greg Mitchell's recently published book, "Age of WikiLeaks," which can be purchased in
print
on Blurb.com or in
e-book
form off of Amazon. I helped Mitchell with parts of the book and I and many others are listed in the back as "resources" on Twitter. In fact, last week's podcast guest Michael K. Busch is listed (he can be followed @michaelkbusch). You can follow me on Twitter @kgosztola. And here is Mitchell's WikiLeaks
blog
at The Nation, which just passed Day 90.