2011-02-24 WikiLeaks in today's media: Cablegate coverage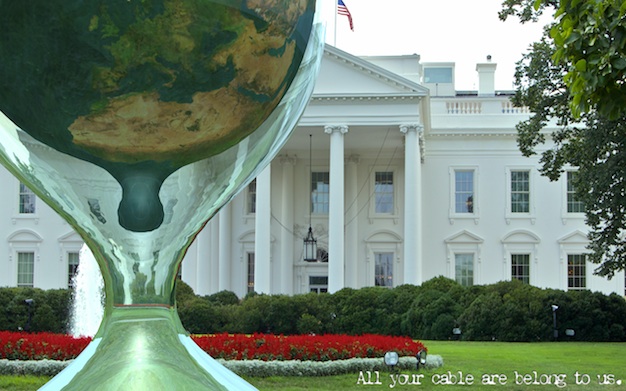 El País: Israel pidió a España que investigara los vínculos de sus bancos con Irán (Israel asked Spain to investigate links with Iranian banks)
"El Gobierno de EE UU no es el único que mostró su preocupación por la relación que varias empresas españolas desarrollaron con Irán. En una reunión celebrada a principios de 2009 en la embajada estadounidense en Madrid, un representante del Ministerio de Exteriores español informó de los movimientos que había hecho Israel para informarse de hasta dónde llegaba el vínculo Madrid-Teherán. (The U.S. government is not the only one who was concerned about the relationships developed between Spanish companies with Iran. At a meeting in early 2009 at the U.S. Embassy in Madrid, a representative of the Spanish Foreign Ministry informed of the movements that Israel had to find out how far the link between Madrid and Tehran went.)"
Read more (Spanish) Google Translate
El País: EE UU: Los sandinistas robaron las municipales de 2008 (USA: The "Sandinists" stole the 2008 municipal elections)
"El gubernamental Frente Sandinista de Liberación Nacional (FSLN) cometió un fraude masivo en las elecciones municipales del9 de noviembre del año 2008, según dijo el magistrado Rodrigo Barreto, jefe de Gabinete del Consejo Supremo Electoral (CSE), en dos conversaciones privadas con funcionarios de la Embajada de Estados Unidos en Managua. Aquellos comicios fueron denunciados como un robo por la oposición, y el convencimiento de que fue así llevó a países donantes a suspender su ayuda a Nicaragua. De acuerdo con las fuentes citadas por la misión diplomática norteamericana, el fraude se cometió en al menos 40 de los 146 municipios en juego. (The ruling Frente Sandinista de Liberacion Nacional (FSLN) committed massive fraud in the municipal elections in November the 9th 2008, said the judge Rodrigo Barreto, chief of staff of the Supreme Electoral Council (CSE), in two private conversations with officials U.S. Embassy in Managua. Those elections were denounced as a steal for the opposition, and such conviction led donors to suspend aid to Nicaragua. According to sources cited by the U.S. diplomatic mission, the fraud was committed by at least 40 of the 146 municipalities involved.)"
Read more (Spanish) Google Translate
Aftenposten: SUDAN WELL-EQUIPPED AND READY TO SUPPORT THE RETURN OF GUANTANAMO DETAINEES
"The GoS told USG officials on 4-5 March that it is well-equipped and prepared to support the transfer of further Guantanamo (GTMO) detainees to Sudan, to include those individuals who are of higher threat to national security than those previously transferred. The National Intelligence and Security Service (NISS), as the key player for monitoring and ensuring the reintegration of returned detainees into Sudanese society, has proven that it is very capable in its abilities to keep returned detainees from reestablishing Islamic extremist links. NISS, and the GoS as a whole, has respected the USG-GoS Detainee Transfer Framework developed in 2007. The GoS reiterated its full commitment to this framework and is stands ready to absorb further detainee transfers."
Aftenposten: AL JAZEERA TURNS TEN
"Al Jazeera celebrated its 10th Anniversary November 1 with a lavish celebration held in the open-air on the Al Jazeera compound in Doha. The event was attended by the Qatari Amir and his wife, Sheikha Moza, as well as a wide range of Qatari dignitaries and members of the diplomatic community, including Ambassador, DCM, and PAO."
Aftenposten: EX-GTMO DETAINEE SAMI AL-HAJJ SEES HEROS WELCOME IN DOHA
"Former Al Jazeera cameraman Sami al-Hajj, recently released from Guantanamo, arrived in Doha with great fanfare on May 31 via a chartered Qatar Airways flight from Khartoum. Greeted by Al Jazeera Chairman Hamid bin Thamer al-Thani, members of the AJ Board of Directors, and hundreds of well-wishers, al-Hajj received more than an hour of live coverage on Al Jazeeras Arabic channel. He delivered a short speech in which he claimed to have endured torture at Guantanamo, and to have witnessed U.S. soldiers denigrating Islam. He also claimed that the USG pressured him to spy for it against Al Jazeera. Al-Hajj said he did not hate the American people, and that several Guantanamo guards had even "become friends." Al Jazeera officials said in public and in private that al-Hajj will remain an employee of Al Jazeera, but in a capacity yet to be determined. Post expects al-Hajj to become a poster child for Al Jazeeras much-flogged devotion to media freedom, and to appear frequently on the channel to discuss his experiences at Guantanamo."
Aftenposten: GITMO DETAINEE RELATIVES, ACTIVISTS PROTEST
"About 25 demonstrators gathered outside the U.S. Embassy in Khartoum on August 19 to protest the continued detention of nine Sudanese citizens held in Guantanamo Bay. The demonstration included six relatives of the detainees who carried photographs of their family members. Approximately a dozen riot police encircled the demonstration, which remained peaceful and ended after 30 minutes. Sudanese and international journalists covered the event."
(Image Credit: Dali Rău)