2011-02-23 #Mauritania protests #Feb25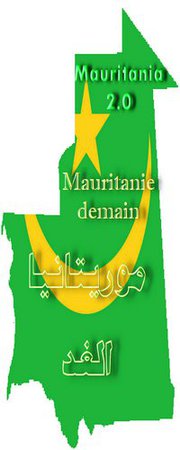 February 25 Update
Hundreds protesting turned into thousands today in the Mauritania capital Nouakchott, as people answered the call put out on facebook. Police removed the initial hundreds from Blocat Square and arrested one early on Saturday, only to have thousands return. The facebook page states the goal is to "achieve democracy and justice in our country." Discrimination between the poor non-Arab population and the richer Arab citizens is an issue, as is the military rule from a prime Minister, Moulaye Ould Mohamed Laghdaf, who came to power through a "coup d'etat". In response to the threatened protests, the prime minister had promised that the government would soon create 17,000 jobs, develop new infrastructure projects and boost local food production capacity to tackle spikes in prices.
The protesters have promised to continue until their demands are met.
February 23
From the AnonNews site:
Aziz isn't stronger than Ben Ali, Moubarak or Kadafi!
We are not weaker than the young people from Tunisia, Egypt or Libya.
Send text-messages to all your friends!
The 25th of Februari at 12:00 o'clock.
Place: The court blocks - NOUAKCHOTT
Objective: To overthrow Aziz.
Mohamed Ould Abdel Aziz is the ruthless dictator of Mauritania, who acquired power through a "coup d'etat" on the 6th of August 2008, and established himself as leader without any democratic measures taken.
Image credit: Facebook page.