2011-02-07 Egypt's new VP Omar Suleiman: willing to serve Israel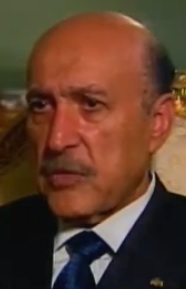 The Norwegian newspaper Aftenposten has published a set of cables that shed light on Omar Suleiman's willingness to serve the interests of Israel. The man recently appointed as vice-president of Egypt, according to a cable from 2005, was willing to help former head of security in the Israeli Defense Ministry Amos Gilad by guaranteeing there would be no democratic elections in Gaza in 2006. He was also willing to help Israel better manage the Rafah crossing between Gaza and Egypt.
Cables released also reveal that a key motive for opposing Hamas was a fear that the Muslim Brotherhood would be emboldened. 05TELAVIV5864 details a meeting that Gilad wanted kept secret. Gilad talked about his fear of the Palestinian uprising movement Hamas, which was expected to get a large amount of the vote in the democratic elections in January 2006. Gilad was afraid that Hamas would win the election and that a Hamas win would "destroy everything."
Perhaps surprisingly, Suleiman was also fearful of Hamas. In a discussion of the upcoming Palestinian elections, Suleiman claimed he could intervene so there would be no elections:
Gilad said he warned Suleiman that if Hamas participates in the January 2006 Palestinian elections "it will destroy everything, as Hamas will take over and start a new process." According to Gilad, Suleiman and his deputy told him, "There will be no elections in January. We will take care of it." Gilad requested that the USG closely hold this information and strictly protect the sources. He clarified that neither Suleiman nor his deputy explained how Egypt would stop the elections or elaborated further on the subject. Gilad admitted that he does not know how the Egyptians could prevent the elections from taking place, but said, "The only people the Palestinians can trust now are the Egyptians."
Also, from the same cable on the "secret" meeting, Gilad told US ambassador to Israel Richard Jones what Suleiman said about the Syrian president's recent visit to Cairo:
In a September 26 meeting with the Ambassador, Israeli MOD Political-Military Bureau Chief Amos Gilad indicated that his September 25 meetings in Egypt to discuss the Rafah passage on the Egypt-Gaza border yielded no breakthroughs. Gilad said the Israelis prefer to open Rafah passage after six months, while the Egyptians prefer to open it by mid-January -- before Palestinian elections and the Haj. Gilad said the Egyptians are controlling the Egypt-Gaza border better than before, and praised them for quickly sealing the border when asked by Israel to do so. Requesting that his information and sources be strictly protected, Gilad said Egyptian Intelligence Chief Omar Suleiman recounted to him the details of a recent visit to Cairo by Syrian President Al-Asad. Gilad cited Suleiman as saying that Al-Asad "threatened" Egypt not to yield to U.S. pressure to isolate Syria, or suffer Syria´s playing the "Palestinian card." [emphasis added]
Suleiman's objection to Hamas comes from his scorn for the Muslim Brotherhood. In a meeting between then-assistant secretary of state for Near Eastern Affairs David Welch and then-Jordanian intelligence chief Muhammad Dhahabi detailed in the cable 06AMMAN2541, the issue of Hamas is raised. Dhahabi goes along with Welch's thought that Hamas will need to be isolated if stability is to be maintained.
Dhahabi agrees, saying "we need to squeeze" Hamas and "make sure it fails." Dhahabi suggests he "won't allow" an "Islamic movement with regional ambitions" and will ensure the government of Jordan makes certain funds and weapons do not reach the West Bank or Gaza through Jordan. And then, he says Egypt can be relied on to "isolate Hamas because Omar Suleiman [does] not want Egypt´s Muslim Brotherhood to see a successful Islamist government in Palestine."
Really, the fact that Suleiman would want to treat Hamas like the Muslim Brotherhood is not surprising if you've seen 10CAIRO179, titled "Scenesetter for FBI Director Mueller." The more surprising aspect of this section is that Dhahabi "agreed" because Dhahabi was fired in 2009 for allegedly being too pro-Hamas.
Image a screenshot from Christiane Amanpour's interview with Suleiman on ABC News.