2011-02-04 WikiLeaks in today's media: Cablegate coverage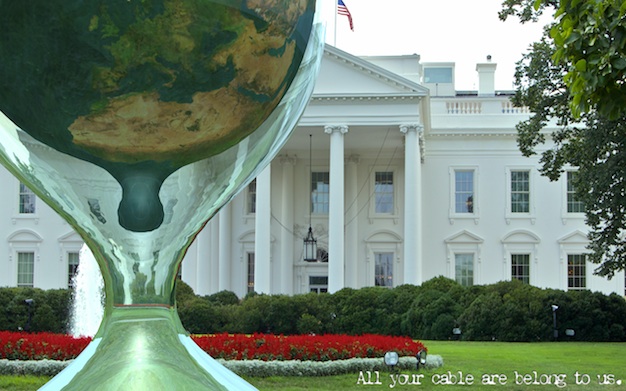 El País: EE UU descarta el derrumbe del castrismo (The United States rules out the fall of "Castrism" in Cuba)
"Asegura que, a pesar del endeudamiento y el desabastecimiento en sectores clave, su economía "menos vulnerable" que hace 20 años. ([The United States] assures that, despite the debt and the lack of supplies in key sectors, its economy is "less vulnerable" than 20 years ago.)"
Aftenposten: Burma-Knu: Knu Seeks Preconditions for Talks
"Despite the Burmese regime´s offer reported in Ref A for unconditional talks with the Karen National Union (KNU), which has been waging a conflict against the regime for over 50 years, the KNU placed several conditions on its participation in future talks with the regime during its April 6 meeting with Thai FM Kasit, who has offered to be a facilitator for direct talks between the KNU and the Burmese regime. Though he characterized some of the KNU´s requests as unattainable, Kasit agreed to use them as the starting point for a discussion with Burmese PM Thein Sein he expects to have on the margins of the April 10-12 ASEAN Plus Three and East Asian Summits in Pattaya, Thailand. According to the NLDLA (National League for Democracy Liberated Areas), the exile group that claims to speak for Aung San Suu Kyi´s NLD (National League for Democracy), the FM also, at its request, agreed to explore possibilities for Thailand to serve as a facilitator for discussions between the NLD and the Burmese regime."
Aftenposten: Burma: Struggles at the Top Affecting Relief Effort
"Pol/econ chief met with [TEXT REMOVED BY AFTENPOSTEN], who described the latest state-of-play regarding the senior generals´ management of the Cyclone Nargis relief effort, emerging factions among the generals stemming from disagreement on how relief efforts are being handled, and speculation over Senior General Than Shwe´s plans for the future. A hard-line faction within the senior leadership, led by Vice Senior General Maung Aye, is pushing to roll back agreements the GOB made with ASEAN and the UN on access for international staff to the Delta. On June 10, the regime announced new and cumbersome access and coordination procedures for the UN and INGOs conducting relief work in the affected areas. The UN and ASEAN view the new procedures as "unacceptable," and are determining how best to push back."
Aftenposten: Burma: Than Shwe Is The Problem
"[TEXT REMOVED BY AFTENPOSTEN] with close ties to the regime told Emboffs that all roads lead to Senior General Than Shwe, who remains isolated and unaware of the scale of the catastrophe that has befallen his country. No one will approve visas for international humanitarian assistance workers without his direct approval. The military and bureaucracy remain paralyzed with fear. Meanwhile, in the absence of resources and capacity to address the growing humanitarian disaster, GOB ministers have ordered regime cronies to provide commodities and money for the assistance effort. The cronies are quickly draining their savings and assets, so they have put pressure on Rangoon "viceroy" Myint Swe to allow international assistance and humanitarian workers into Burma."
Aftenposten: Ambassador Presses RTG On Burma
"I spoke separately to the Prime Minister and Foreign Minister, asking them to use the occasion of the Burmese Prime Minister´s visit to advocate for genuine democratic reform in Burma. The PM said he was prepared to be a messenger for the West, but clearly has his own ideas about how to encourage positive change in Burma. The FM planned to advocate for UN SYG special representative Gambari´s return to Burma, and said he would urge Burma to release ASSK. We will continue to press the Thai to use their influence, to the extend possible, in support of democratic reform in Burma."
Aftenposten: Burma: The Dialogue Is Dead
"PM Thein Sein told an Embassy contact that Than Shwe had dispatched him to ASEAN with two objectives: to cancel Gambari´s briefing during the Summit, and to undermine support for U.S. sanctions on Burma. Thein Sein said Than Shwe had ordered him to walk out of the Summit if ASEAN leaders refused to cancel Gambari´s briefing. Thein Sein also revealed that the Senior General is singularly focused on removing U.S. sanctions and has no plans to engage in a genuine dialogue with Aung San Suu Kyi. Our contact believes Than Shwe feels the pressure of U.S. sanctions and recommends we exploit emerging differences within the top levels of the regime by tightening the sanctions against Than Shwe and other senior generals. Gambari has no visa for a follow-up visit to Burma, reportedly due to regime pique at him for issuing Aung San Suu Kyi´s statement, about which they claim Gambari failed to inform them in advance."
Aftenposten: Aung San Suu Kyi Meets With Regime Liaison
"Aung San Suu Kyi met with newly appointed liaison Aung Kyi at the Government Guest House the afternoon of October 25. Burmese State Television announced Acting PM Thein Sein would be appointed Prime Minister and that Quarter Master General LT GEN Tin Aung Myint Oo would replace Thein Sein as Secretary 1 of the SPDC. The regime also announced Aung Kyi´s appointment as Labor Minister, in addition to his position as liaison to Aung San Suu Kyi. A coalition of ethnic cease-fire groups announced their endorsement of a dialogue with Aung San Suu Kyi. ICRC continues to be denied access to political prisoners and may soon embark on a public campaign for access. Activist Toe Kyaw Hlaing has taken over the leadership of 88 Generation Students since the arrest of Htay Kywe and the group is planning a boycott of businesses owned by the generals and their families."
Aftenposten: Burma: Track II Process Trashed
"Advocates of engagement who looked to the unofficial European-led Track II process to reach key members of the GOB and offer concessions to promote further dialogue, were morose at the end of their October 2007 visit to Burma, which occurred shortly after the regime´s latest brutal crackdown. [TEXT REMOVED BY AFTENPOSTEN], wept publicly at the delegations´ final reception in Burma and called the groups´ second visit, "a complete disaster." Delegation member [TEXT REMOVED BY AFTENPOSTEN] agreed with[TEXT REMOVED BY AFTENPOSTEN]´s gloomy assessment and said, "The Track II process is dead." Even before the delegation left Burma, the regime broke its promise not to publicize the visit. The delegation spent most of their visit on tours of GOB Potemkin villages or in meetings with the Information Minister and mid-ranking MOFA officials. Unlike their previous visit, when they met with senior regime leaders and were accompanied by several retired Burmese Ambassadors and senior-level MFA officials, this time they had no fellow travelers and left Burma with little to show for their efforts."
Aftenposten: UN U/SG Gambari Visit Surpasses Expectations
"UN Under Secretary General Ibrahim Gambari visited Burma May 18-20. He did manage to see Aung San Suu Kyi for 45 minutes, although no one had expected it. He also visited the senior generals in their new capital and heard promises of greater openness. Gambari downplayed the significance of his meetings saying that the willingness of the GOB to provide greater access for humanitarian assistance, arrange a more inclusive political process, and release more political prisoners remains to be tested. He also called for the suspension of military action against the Karen, but only received complaints from the generals about the Karen in return. We should work with other interested countries to keep pushing for major substantive reforms and support UN efforts to find common ground between the regime and its pro-democracy opponents."
Aftenposten: The SPDC´s Economic Priorities
"A sensitive GOB document has given us a rare glimpse at the economic policymaking process of the SPDC´s top leadership. From its list of 30 "guidelines," it´s clear that the SPDC is not totally ignorant of the economy´s key problems (energy shortages, budget deficits, and poor agricultural and industrial production). However, it´s also clear that the SPDC has little idea what to do about them."
Aftenposten: Tough(er) Guys Move Up in Rangoon: Biographic Information on the New Prime Minister and S-1
"The two SPDC members promoted in the shuffle that led to Prime Minister Khin Nyunt´s "retirement" in Rangoon on October 19 have apparently been chosen primarily for their loyalty to Senior General Than Shwe and their willingness to subordinate themselves to him. They have also shown themselves to be ruthless, opportunistic operators. Biographic information on the promoted officials follows."
Aftenposten: Burmese General Khin Nyunt as Prime Minister: Promotion or Demotion?
"PDC Chairman Senior General Than Shwe´s unexpected August 25 realignment of Burma´s military and government hierarchy may undercut SPDC Secretary-1 General Khin Nyunt, the regime´s number three leader. Khin Nyunt´s new assignment as Prime Minister is expected to be largely ceremonial and his continued control of the powerful military intelligence portfolio may be temporary. Chairman Than Shwe also ousted five cabinet members regarded as Khin Nyunt supporters, and replaced them with his own proteges, four generals and a retired colonel. The new changes are consistent with Than Shwe´s consolidation of power that began with the marginalization, and subsequent death last year, of former strongman Ne Win. We do not expect at this point that the new alignment will lead the regime to change its tune on the NLD or alter its defiance of the international community."
Aftenposten: USA usikker på Jordans konge
"Kong Abdullah II av Jordan (49) sparket sin regjering tirsdag og oppnevnte en ny samme dag. Omstokkingen blir sett på som en reaksjon på revolusjonen i Tunis, opprøret i Egypt og de mange og langvarige demonstrasjonene som har preget Jordan de siste ukene."
Read more (Norwegian) (English by Google Translate)
The Telegraph: Nigeria pressured UK to drop charges against politician
"The Nigerian government refused to discuss a prisoner transfer agreement with Britain unless the Crown Prosecution Service dropped corruption charges against a favoured member of the ruling party, leaked documents disclose."
The Telegraph: FCO 'refused to speak with doomed British hostage'
"Foreign Office officials turned down the opportunity to speak to a British man held hostage in Mali before his execution because they did not want to be seen to negotiate with terrorists, cables obtained by WikiLeaks indicate."
The Telegraph: Britain pledged millions to lawless Somali region linked to pirate gangs
"Britain pledged millions of pounds to support the leaders of a lawless region of Somalia despite knowing that they had links to pirate gangs, cables show."
The Telegraph: US launched anti-extremist campaign to reverse UK radicalization
"The United States launched a secret campaign to reverse the radicalisation of young Islamists in Britain, amid American fears that this country had the most hard-line Muslim communities in Europe."
The Telegraph: Ex-SAS officers hired as 'human bait' by foreign shipping firms
"Ex-SAS officers are being used as "human bait" by foreign shipping firms who fear their vessels will be hijacked by Somali pirates, the cables indicate."
The Telegraph: UN aid cash went to Islamist insurgents
"The United Nations was paying one of the world's most notorious terrorist groups after getting "too close" to it, secret documents disclose."
The Telegraph: British Muslims sending problem children 'al-Qaeda' schools
"British Muslims are sending their "problem children" to Islamic schools in Kashmir on the India-Pakistan border where they are at risk of being recruited by al-Qaeda, officials have warned."
The Telegraph: Britain refused to shut down charity US claims is funding Hamas
"British authorities refused to close down a charity, despite America claiming it was allegedly funding terrorism in the Middle East."
The Telegraph: We can't control Duchess of York, David Miliband told angry Turks
"The Duchess of York was disowned by David Miliband after she caused a major diplomatic row by making an undercover television documentary, leaked documents show."
The Telegraph: How America spied on the Foreign Office
"The United States ordered its diplomats to spy on Foreign Office ministers, asking them to gather gossip on their foibles and the strains in their professional relationships, leaked US cables show."
The Telegraph: US agrees to tell Russia Britain's nuclear secrets
"The US secretly agreed to give the Russians sensitive information on Britain's nuclear deterrent to persuade them to sign a key treaty, The Daily Telegraph can disclose."
The Telegraph: Gordon Brown 'forced to scrap plan for snap election'
"Gordon Brown abandoned plans for a snap general election in May, 2009, after the row over smear emails sent by his press aide, according to cables obtained by WikiLeaks."
(Image Credit: Dali Rău)