2011-02-03 WikiLeaks in today's media: Cablegate coverage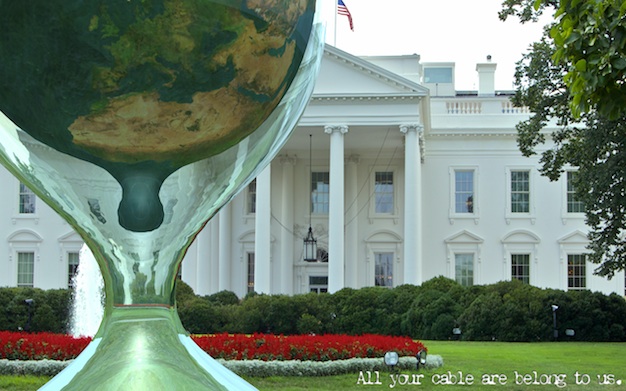 The Telegraph: Sale of uranium mine blocked over Iran fears
"The US intervened in the £371 million sale of a Canadian-owned mine in Africa because of fears that uranium ore would be sold to Iran, the leaked cables show."
The Telegraph: British firms made millions from trading with Iranians
"British companies made millions of pounds selling or leasing items to Iranian companies that were the subject of international trade sanctions, US Embassy documents show."
The Telegraph: Vanished FBI officer Robert Levinson 'held by Iranian Revolutionary Guards'
"A former FBI officer who disappeared in mysterious circumstances in Iran four years ago has been held by the country's Revolutionary Guard, the cables suggest."
The Telegraph: William, Harry and the Abramovich of Azerbaijan
"Princes William and Harry are on friendly terms with a young billionaire whose family wealth has been the subject of intense scrutiny by US officials, the documents show."
The Telegraph: Chinese weapons fall into hands of insurgents
"Chinese-made weapons have fallen into the hands of insurgents fighting Coalition forces in Iraq and Afghanistan because of China's failure to enforce export controls on arms to Iran, the leaked cables show."
The Telegraph: Prince Philip's unlikely Israeli plot
"It is a part of Jerusalem that has been controlled by the Romans, the Ottomans and the Assyrians during its turbulent history."
The Telegraph: Poker player's unwitting hand in 747 deal
"A Poker enthusiast who lives in his grandmother's spare room played an unwitting role in a deal that saw sanctions-hit Iran acquire a Boeing 747 - to the fury of America."
The Telegraph: Treasury 'slow to act in blocking terrorist finance'
"America accused the Treasury of blocking attempts to close down "terrorist financiers" operating in Britain and being more concerned with protecting the interests of the City, leaked documents show."
The Telegraph: Select committee report leaked to US before publication
"A select committee report criticising US policy in Iran was leaked to the Americans before publication, in apparent breach of parliamentary rules."
The Telegraph: Planned US missile shield blind to nuclear weapons
"US plans for a missile defence system on Czech soil ran into trouble when defence chiefs realised the proposed radar was blind to nuclear missiles, leaked diplomatic cables show."
The Telegraph: FBI investigation into suspected 9/11 gang to be reviewed
"An FBI investigation into a previously unknown gang suspected of involvement in the September 11 attacks is to be reviewed following disclosures by the Daily Telegraph."
The Telegraph: MI6 warns of new suicide bomb wave
"MI6 has warned that Britain faces a "unique" threat from a generation of home-grown terrorists who are not on the intelligence services' "radar", secret documents have disclosed."
The Telegraph: British Muslims travelling to Somalia for 'jihadi tourism'
"British Muslims are travelling to Somalia for "jihadi tourism" to train for terrorist attacks in Britain, the secret documents reveal."
The Telegraph: The British counter-terror programme that 'fails to stop extremists'
"The British programme to counter Islamic extremism has been widely criticised over its failure to stop home-grown terrorists."
El País: EE UU utiliza al Che para desacreditar a Ahmadineyad (The United states uses Che Guevara to discredit Ahmadineyad)
"La Administración Bush estaba muy preocupada por que el presidente de Irán era "visto como un héroe por algunos en el mundo árabe y [por] los izquierdistas de América Latina". (The Bush administration was very worried about the President of Iran "being perceived as a hero by some in the arab world and by the leftists from Latin America".)"
El País: El candidato a la presidencia argentina, Reutemann, rechaza la herencia de los Kirchner (A candidate to the Argentinian presidency, Reutemann, rejects Kirchner heritage)
"El senador peronista disidente asegura que la labor de los Kirchner complicará la gestión de los futuros gobiernos. (The "peronist" dissident senator affirms that the works of the Kircher couple will complicate governments in the future.)"
Aftenposten: Scenesetter for the Vice President´s Visit to Egypt
"Embassy Cairo warmly welcomes your visit to Egypt, which comes at a critical time not only in our relations, but also in Egyptian history: the slow sunset of a quarter century of benevolent but authoritarian rule. At 77, beginning his fifth Presidential term, Hosni Mubarak is the indispensable man in the Middle East, but one so deeply rooted in the past that he communicates mainly apprehension about the future. He leads most where it matter most to us, mainly on foreign policy: he remains in front of his public in advancing Egyptian-U.S. and Egyptian-Israeli cooperation. On Iraq, Mubarak personally pressed the recent Arab League's reconciliation conference toward the positive goal of drawing Sunnis into the political process -- and may be the only Arab leader of note to have received both the Iraqi PM and President. Mubarak has repeatedly pressed Bashar Asad to cooperate with the Mehlis investigation, to stop foreign fighters from entering Iraq and to stop inciting the Palestinians against the PA. He will want to hear from you about our next steps on Syria, Iraq, and Iran, and we can exploit his anxiety on Iran to press for Egyptian help in the IAEA. He will read you very closely to measure the fall-out from Egypt,s flawed parliamentary elections and Ayman Nour,s anticipated conviction and their impact on the future of our relations. He is tepid about a Free Trade Agreement, welcoming it as a mark of U.S. confidence in Egypt. He accepts the political context of the FTA but resents what he sees as artificial U.S. "linkage" to specific political steps in Egypt."
(Image Credit: Dali Rău)